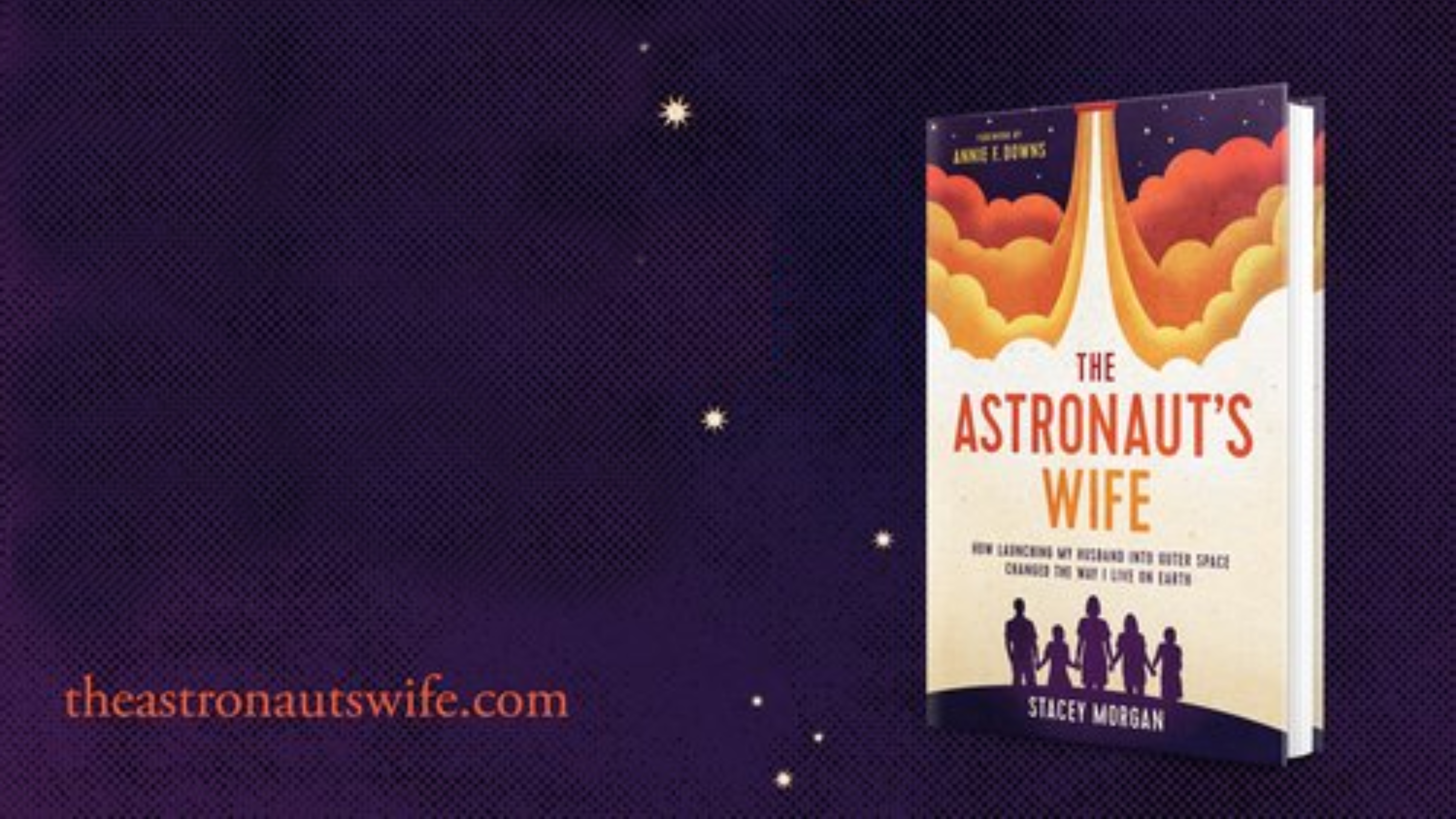 A collaboration with military spouse, Stacey Morgan
The Astronaut's Wife - A Bracelet that gives back
Collaborating with military spouses and military-affiliated non-profit organizations goes hand-in-hand with our mission at Charliemadison Originals, yet it is rare that a collaboration touches my heart and my inner scientist at the same time. I met Stacey Morgan through our 2022 charitable donation recipient - Megan Brown and Milspo Co.
Stacey is not only a military spouse, she's also a believer in giving back to military families through her work with MOPS International and her charitable donations through her book sales. And if that's not incredible enough, her husband is a physican and a NASA astronaut. My family is fascinated with all things space and with three out of four of us studying science, this collaboration boosted my happiness factor ten-fold. It was a true priviledge working with Stacey to bring this bracelet to life and it's an honor to join Stacey in giving back to fellow military families through this bracelet. The launch (pun definitely intended) of the bracelet celebrates the 1-year anniversary of the book's publication.
The Astronaut's Wife Bracelet
To my fellow military and astronaut spouses - the most courageous and resilient people I know.
You always find a way to thrive in the most challenging seasons. Never forget that you are a critical part of every mission's success.
- Stacey Morgan, The Astronaut's Wife
Stacey has committed to donating 100% of her book sale proceeds to charities that support military families. To date, Stacey has donated over $10,000 to military charities through her 501c3 established for that purpose. We are thrilled to partner with Stacey in her support of military families and a portion of the proceeds from this bracelet will be donated directly to her charitable fund.
The Astronaut's Wife
[From Stacey's website]
With an overwhelming mix of pride, excitement, and terror, Stacey and her children held hands and watched the rocket ignite and lift off for a nine-month mission to the International Space Station.
This is the story of the astronaut's wife—a journey full of unexpected twists and turns. While her husband orbited the Earth, Stacey was about to embark on a knock-your-socks-off adventure right here at home. Experience this deeply meaningful season with Stacey—full of unique challenges and surreal opportunities. Containing behind-the-scenes glimpses into a side of space flight that most will never experience, The Astronaut's Wife is a funny, poignant, and meaningful exploration of living life to the fullest—no matter where you roam.
About the Author
Stacey Morgan
Stacey Morgan is an Army spouse, Mom of four, Executive Leadership Coach for MOPS International, and the author of The Astronaut's Wife: How Launching my Husband into Outer Space Changed the Way I Live on Earth
In the summer of 2023, her family will be moving to Kwajalein Atoll, a tiny island in the middle of the Pacific Ocean. When she's not speaking at women's events or scribbling down ideas for her next book, she's watching historical dramas on PBS, reading a good mystery novel, laughing at memes, or planning her next exciting adventure.
[From StaceyMorgan2000.com]
Select photos courtesy of Stacey Morgan.
...