By a Military Family, For Military Families
Can I share a secret? For years, I never felt like I was "enough" of a military spouse.
We didn't live on base, PCS every two years, or face frequent deployments. My idea of a "typical" military spouse lifestyle certainly didn't match our family's experience. It wasn't until after my husband retired from the Navy and I took a chance on entrepreneurship that I found my military spouse sisterhood.
After hearing diverse stories from military spouses of all ages, I finally understood that there isn't a set of rules that makes any of us more qualified to be military families than others. We all share a common bond and that's our pride for and devotion to our military heroes.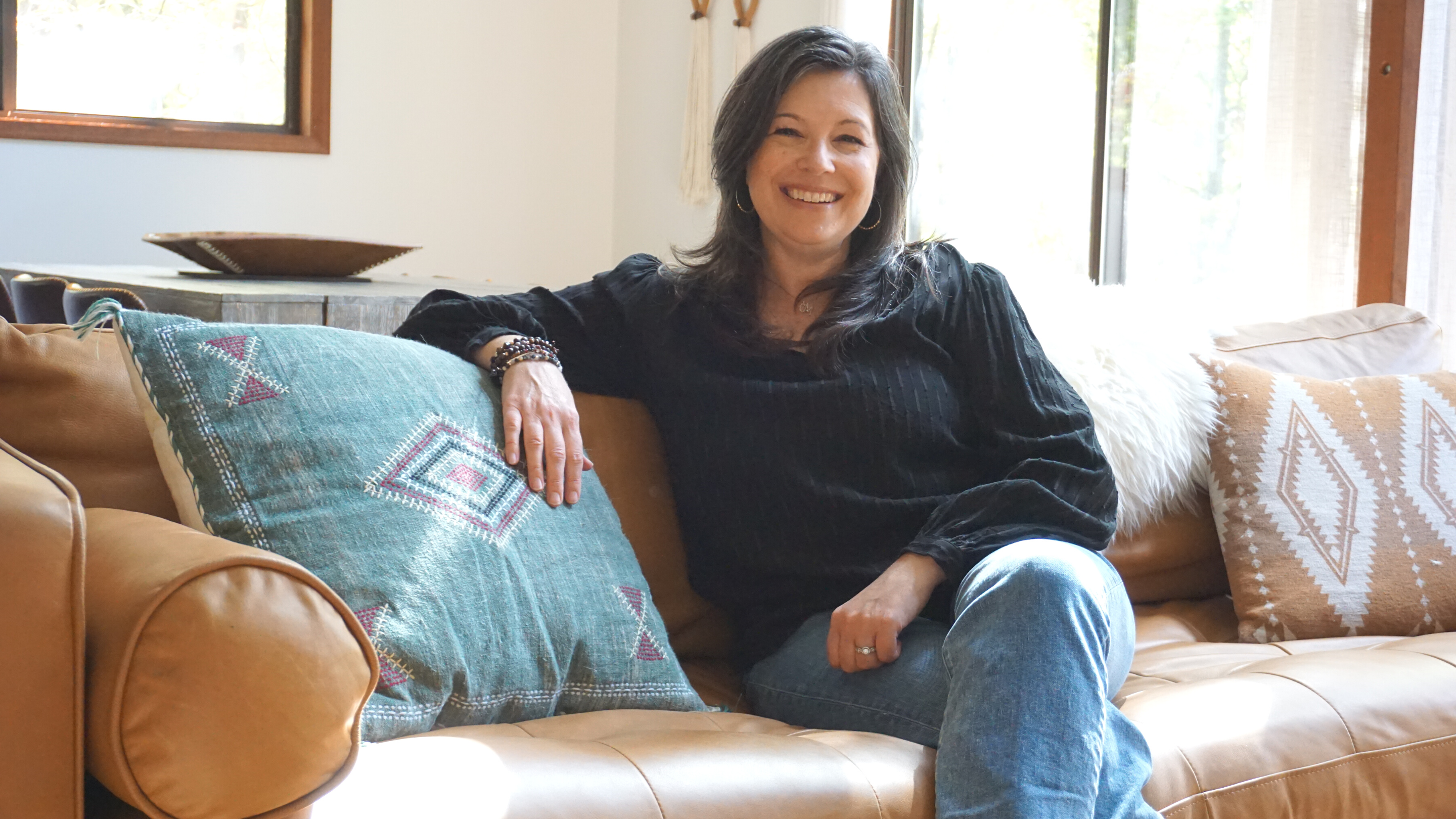 Hi, I'm Wendy Hively
FOUNDER, MILITARY SPOUSE, MOM,
PART-TIME ENTREPRENEUR, AND FULL-TIME SCIENTIST
Flash back to 1993 as the ink dried on my college diploma and I set off into the world with a degree in biology and a civilian job with the Department of Defense. Little did I know that a very cute U.S. Navy Corpsman had a last-minute change of duty station and was assigned to the same research lab I was working in.
After an introduction by mutual friends, Brian and I were inseparable, and he asked me to marry him three months after we met – a story that we have in common with lots of fellow military families.
I was fortunate to continue working as a scientist throughout Brian's active-duty service, but like so many military spouses, two PCSs forced me to give up jobs I loved and finding employment in the career field I had trained for felt next to impossible.
My career took a backseat to military life, and I struggled with my identity as a military spouse, mother, and scientist. Juggling all the responsibilities left me constantly overwhelmed, anxious, and living on autopilot.
For years, I was focused on the next big milestone, hardly ever stopping to enjoy the small wins and everyday moments.
It wasn't until after my husband retired from the Navy in 2007 that the puzzle pieces of my life started fitting together.
As a lifelong creative, my hobbies have always been my passion – from photography to scrapbooking, art journaling, and eventually jewelry making, which sparked an idea for a business that honored our family's deep military roots and the community that had given so much to us over the years – it was time to give back. 
Charliemadison Originals was born out of a desire to connect and inspire fellow military families around the world, to uplift the military spouse community that often feels like they're standing in the shadows, and to give back to those who serve.
While science pays the bills, entrepreneurship has given me purpose and connected me to a network of military spouses who are passionate, determined, and committed to supporting one another.

FUN FACT
I've been blessed to work in four different scientific fields throughout my career. But my favorite experience of all time was studying cancer genetics for six years in the laboratory of a Nobel laureate. His unwavering mentorship is the reason I have a knack for public speaking and the self-confidence to stand in front of a packed audience, even when my knees are shaking.
THE STORY BEHIND OUR NAME
What do you get when you combine Charlotte and Madison?
Charliemadison – it's a combination of my daughters' names and a nod to family ties. Naming the business after my daughters honors our belief that life is lived in the everyday moments with those you call family - whether it's the family you were born into or the ones you choose along the way.
Military families, especially, understand how essential this is, as we weave together a new "family" with every move from one duty station to the next.
The unique bond we share with our chosen families, forged through service and a common purpose, creates a community we can lean on during the crazy ups and downs of active-duty service and throughout life after retirement.
It's that community bond that sparked the idea for jewelry that keeps us connected to our loved ones and military heroes through every season and transition of military life.
Our meaningful jewelry unites you with family and friends near and far, reassures you that you're not alone during the uncertainties of military life, and helps you share sentimental gifts with the "family" who have encouraged you throughout your journey.

FUN FACT
I can't take credit for the idea of naming my business after my daughters – I owe that all to my husband, Brian. Without his steadfast love, support, and encouragement over the years, this business would not exist. He has always believed in me, even on the days I didn't believe in myself.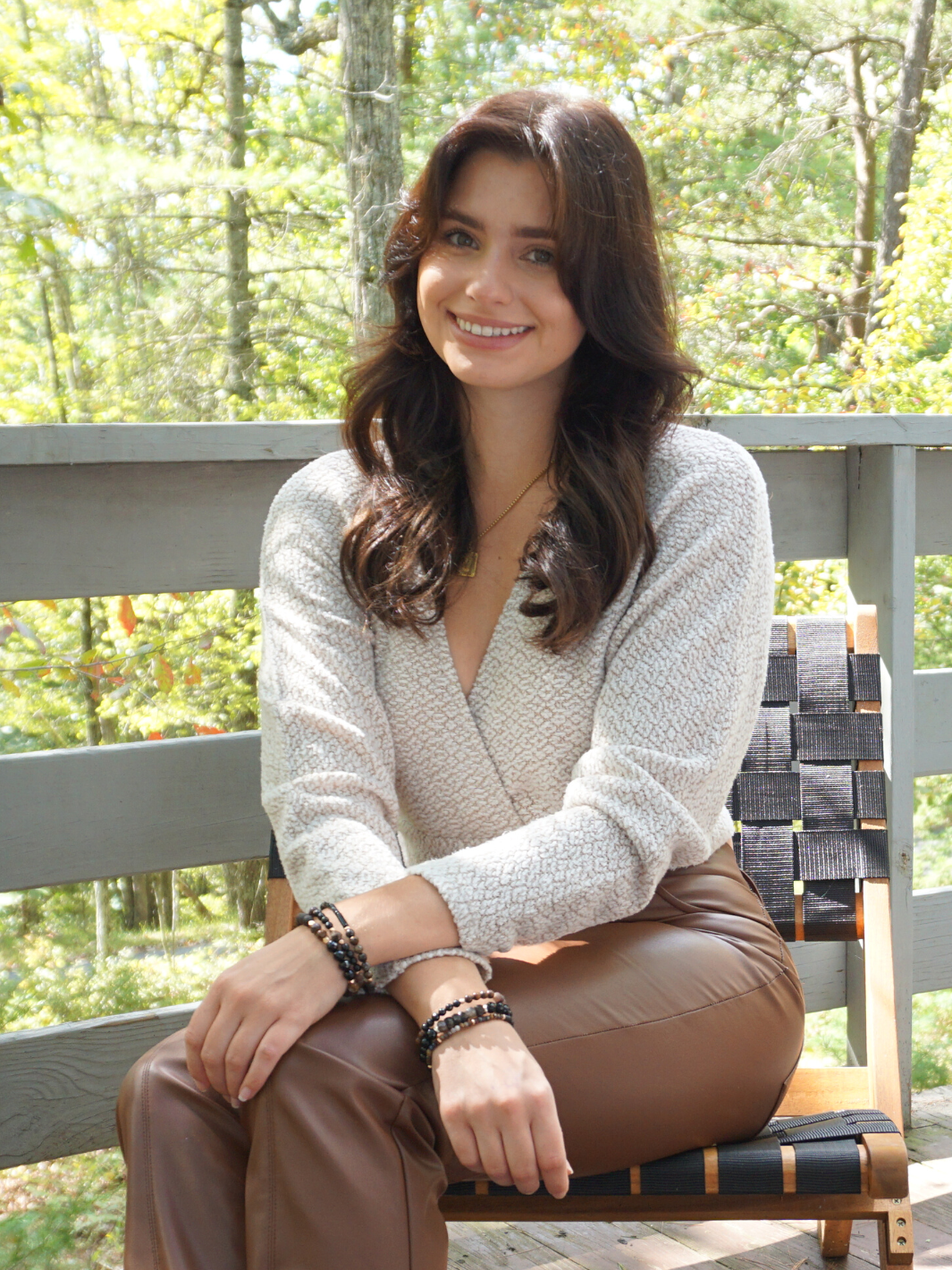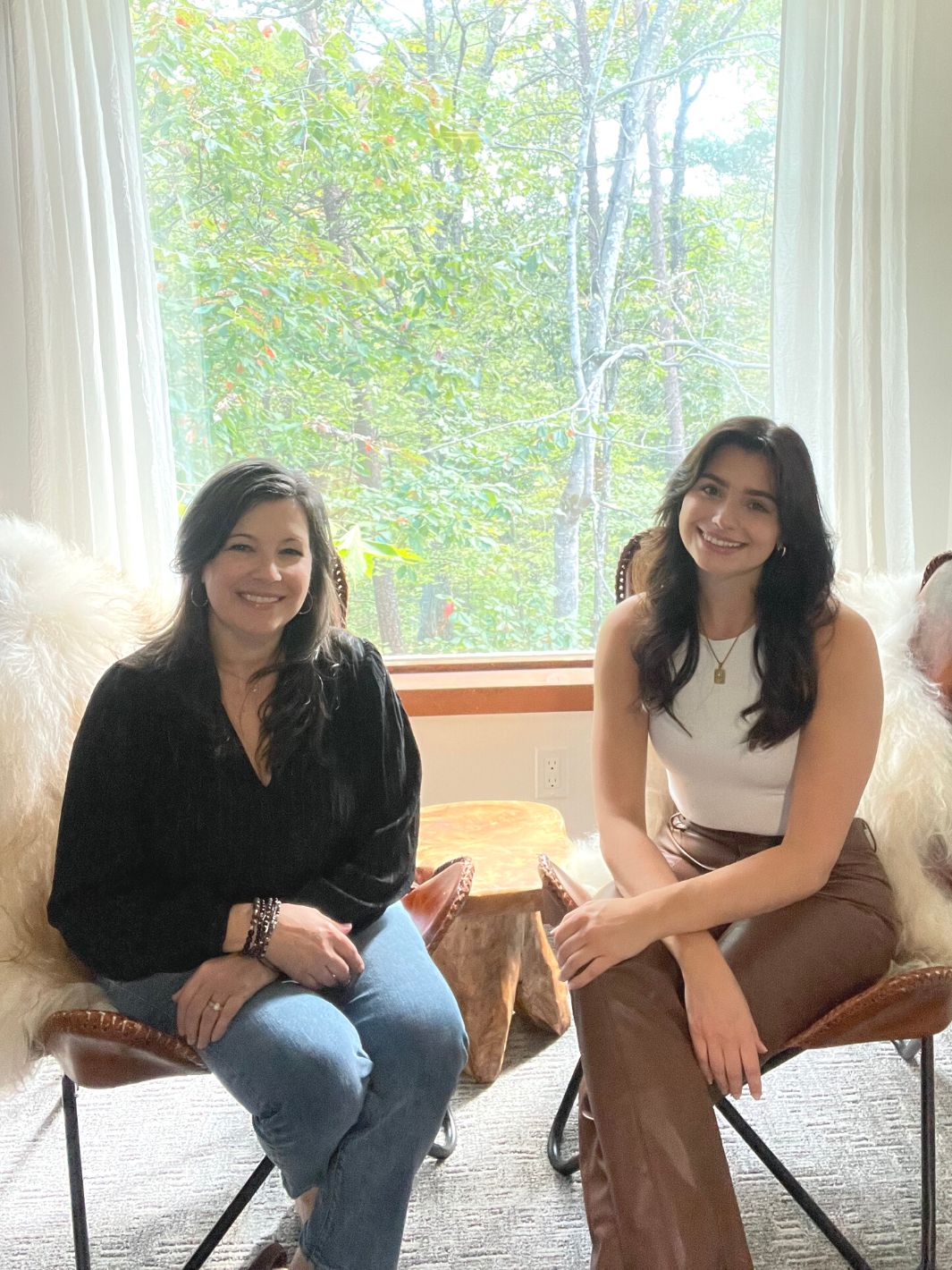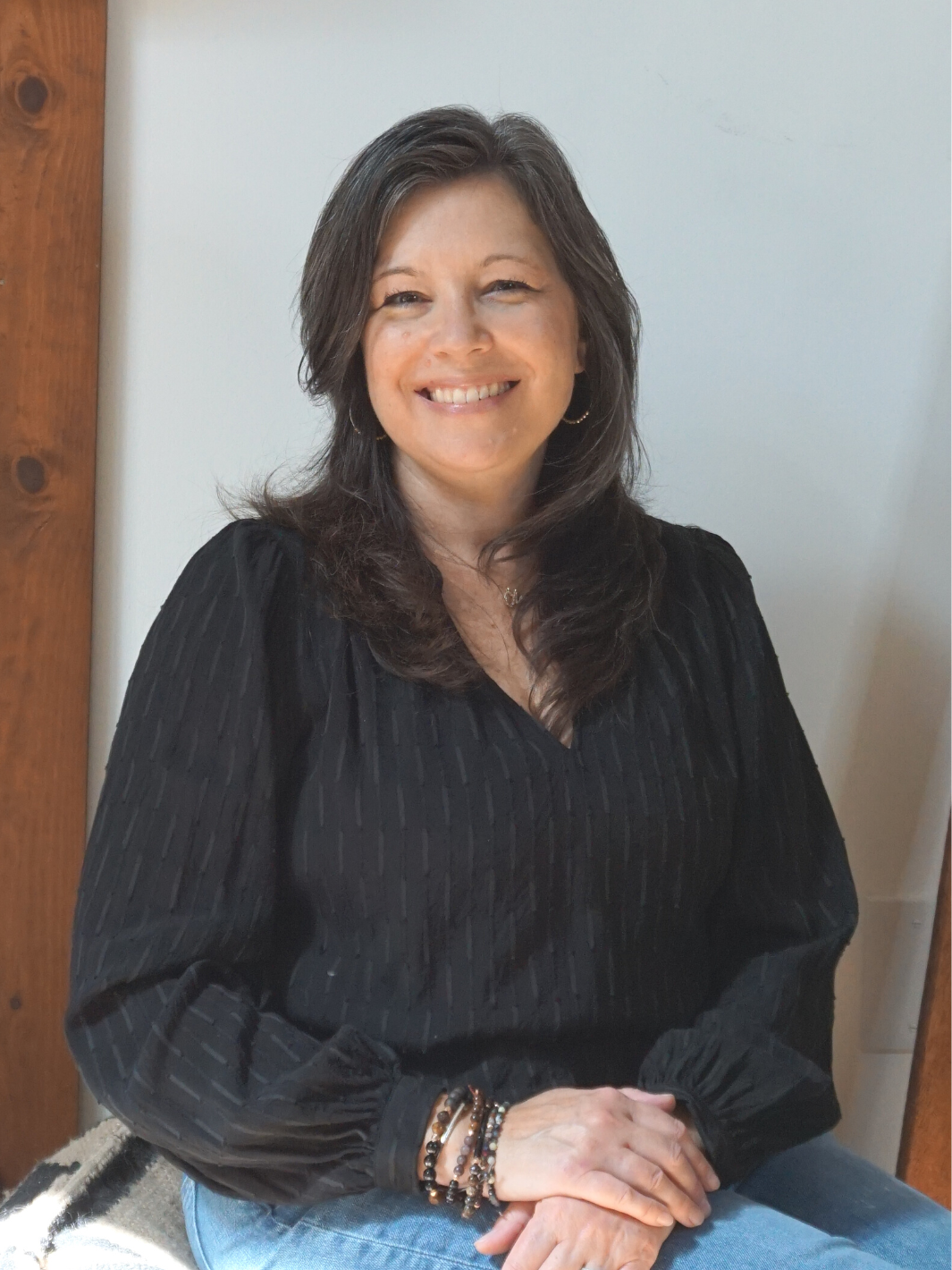 MEET OUR TEAM
Our team is small but mighty!
After graduating with a degree in business and marketing, Madison has become my partner in crime. While it's just the two of us running the day-to-day operations, our family is always there to support us in a pinch. Most importantly, whenever we need a little professional help – from accounting to copywriting, graphics, or photography – we are proud to support fellow military spouse-owned businesses.
FROM WORLD TRAVELER TO PUBLIC SERVANT, TO MILITARY FAMILY ADVOCATE
As I look back on my life, I see that the seeds of community connection and service to others were planted very early on.
My father served in the U.S. Navy and continued as a public servant until his retirement. As a child, I lived the first eight years of my life in foreign countries - Haiti, the Philippines, Hong Kong, and China. Later in life, while my husband served in the U.S. Navy, we lived in Okinawa, Japan from 2000-2003.
Long before cell phones and the internet kept us connected to our loved ones, we built our close-knit communities from those we were stationed with, many whom have become lifelong friends.
After graduating from college in 1993, I began my science career as a public servant and have continued to dedicate my life to public service with four different government agencies. Discovering entrepreneurship allowed me to continue serving a community that has been such a big part of our lives over the years.
Our family is filled with military heroes, spanning three generations and four branches of service. To honor not only our family, but also the military community we've been so proud to be a part of, we donate 5% of all sales from our shop to non-profit organizations that support service members and their families.
When you purchase from our small business, it's not just us doing a happy dance. It's also the many others you're helping us serve!

Charliemadison Originals isn't just jewelry. Our brand unites our belief in honoring family and community, our desire to serve others, and our passion for inspiring military families on their journey.

OUR MANTRA
INSPIRE - EMPOWER - ENCOURAGE - GIVE BACK
We believe that important moments shouldn't be overshadowed by hectic days. Family comes first—whether they're the ones who share our name or the ones we choose with our hearts. We believe epic memories are made with those we call family.

We are community builders and hopeless optimists who believe our lives are more meaningful when we're supporting and encouraging others. We say goodbye to perfection and hello to grace. We choose positivity over drama. We welcome authenticity and sincerity. We are the glue that holds our communities together.

We seek inspiration in the everyday and value connection to what matters most. We are inspired by the military heroes that make up three generations of our family. We believe that giving back to military organizations is a privilege.

We are brave, passionate, and resilient - always seeking opportunities to improve ourselves and inspire those around us. Sometimes we need to be reminded that we're doing our very best.

EVERYDAY REMINDERS THAT EVERY DAY MATTERS®
LEARN MORE ABOUT OUR BRAND
If you've read this far, you deserve a gold star! And a big thanks to your military family for your service, your sacrifice, and your devotion. We are honored to share this Community with you and hope you find something to inspire your military family journey, whatever season you're in.
If you'd like to learn a bit more about who we are and what we do, we've got some extra credit reading for you below :-) And don't forget to grab your copy of our E-Book - Strength Behind Our Heroes. It's our gift to you when you join our Community.

strength behind our heroes
FREE E-BOOK + 20% OFF YOUR ORDER
Download this collection of military family stories to inspire you through every season of military family life, plus get a coupon for 20% off your next order.
YES, PLEASE