Customer Reviews
05/05/2021
Perfect everyday reminder!!
I purchased this for myself as we are going through our first time apart since both our kids have been born. It's been tough taking care of two littles on my own as opposed to just one but this bracelet reminds me that we aren't the only family going through this and this time will pass. Thank you!!
Sheria S.

United States
03/11/2021
Perfect
To me these bracelets symbolize a feeling associated with the colors. This one with the dark blue, rose, and deep blues speaks to me of courage, passion, strength, and calm. All things a military spouse needs.
Dani W.

United States
12/03/2020
I have gifted a few of these to fellow Military Spouses that have been my saving grace through this crazy military life. Love to support a fellow MilSpouse small business through the purchase of the bracelets too!
Katrina S.

United States
08/15/2020
Gorgeous
I ordered 2 mini bracelets after seeing this page on Instagram, and one of those bracelets was the August special month bracelet, and next thing you know, I am hooked! This bracelet in addition to the other 3 I purchased is stunning...these bracelets are made with love, they are beautiful and well crafted. I love the brown corded knot, i love that they come in mini size, and the shipping is fast! They have custom made small sizes for me and I so appreciate that. Each package is beautifully put together. I already have my shopping cart full with other bracelets to buy and stack.
AE

United States
06/30/2020
I can do hard things
This bracelet reminds me that I can do hard things in the hard seasons the military life represents. It is especially helpful right now while solo parenting during this pandemic.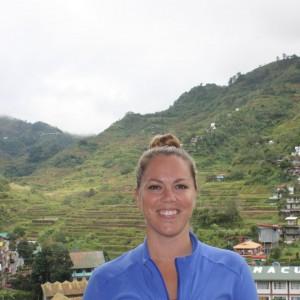 EB
Elizabeth B.

United States