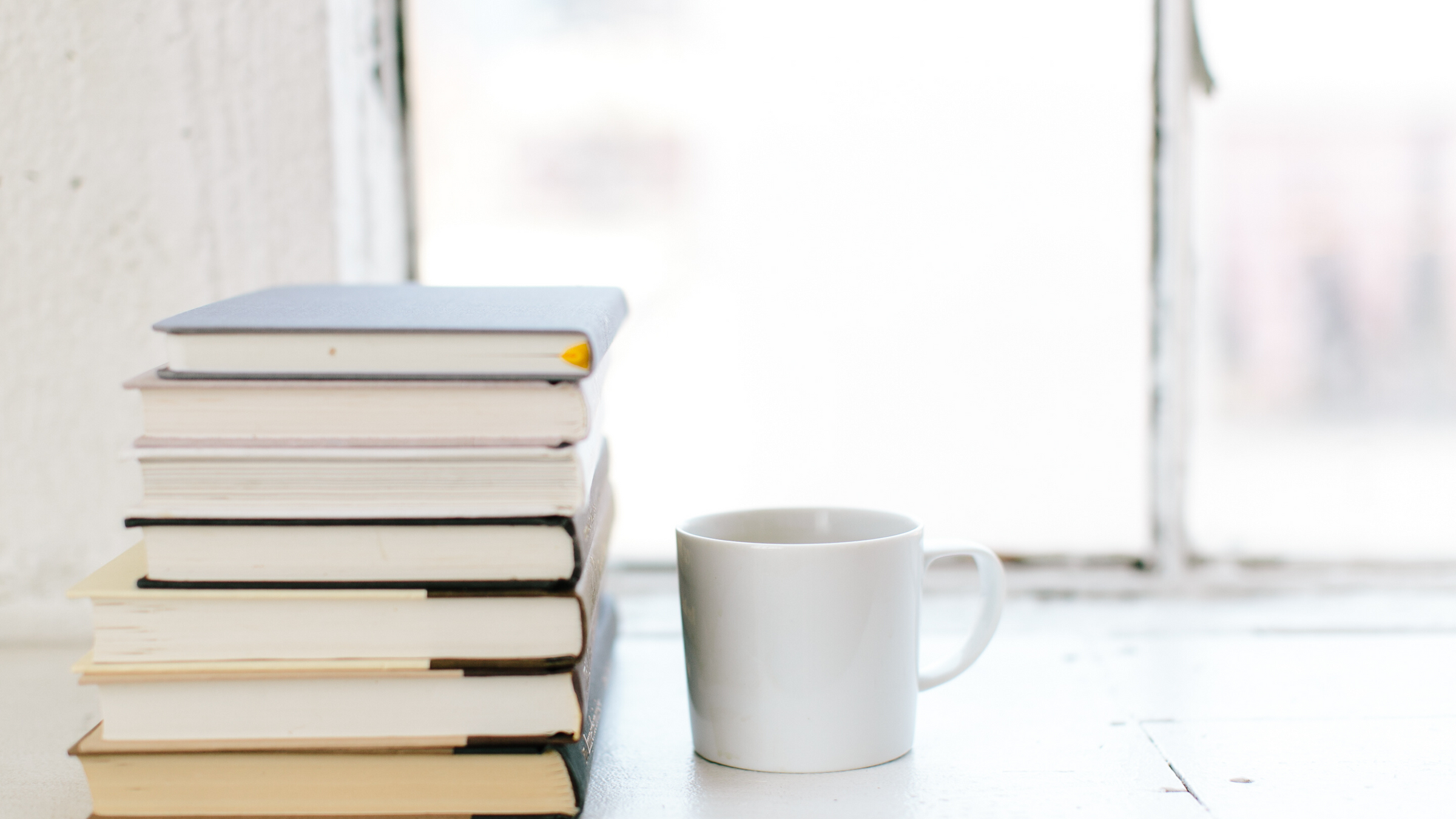 12 Books
I Loved In April
April 2023 Book Recommendations from the Charliemadison book club
April was a fun month for books, although I think I bought more new books than I actually read this month. Between two library book sales, a trip to Barnes & Noble, plus a bunch of deals through Thrift Books, my TBR (to be read) stack is much taller. 
I finished a few great books this month, along with six books out of a seven-book series. My mother-in-law came to stay with us for two weeks and she read the entire series before she left. We kept laughing at how quickly we would finish one and pick up the next right away. It was a fabulous series that would be even better as a movie or mini-series.
Whether you pick up one of these recommendations or dive into the 7-book series, I hope you find something that makes you want to rush over to your local library!
XO, Wendy

THE ROCKTON SERIES
AUTHOR: KELLEY ARMSTRONG
1- City of the Lost (read and recommended in the March blog) | 2- A Darkness Absolute | 3- This Fallen Prey | 4- Watcher in the Woods | 5- Alone in the Wild | 6- A Stranger in Town | 7- The Deepest of Secrets 
Where do people go who are escaping from their past or even worse, escaping from a crime? The desolate wilderness of the Yukon, of course. Based in an off-the-grid and rugged town of Rockton, this series follows Casey Duncan, former Canadian detective brought to Rockton to help solve a murder and Eric Dalton, sheriff of Rockton who has lived in the town his entire life. With unforgiving wilderness surrounding Rockton to the secrets of its residents, you never know whether the dangers lie inside or outside the town's borders.
MURDER AT HAVEN'S ROCK
AUTHOR: KELLEY ARMSTRONG
Spoiler alert - this is the first book in a new series by the author that's a follow-on to the Rockton series above. I won't give away any of the juicy plotline, but if you love the Rockton series, you can follow Casey and Eric in this newest series by Kelley Armstrong.
Find on Amazon
More Than You'll Ever Know
AUTHOR: Katie Gutierrez
Told between alternating timelines - 1985 and 2017 - the story follows Dolores "Lore" Rivera, an international banker and Cassie Bowman, a writer obsessed with true crime. Flash back to Lore's story of marrying Andres Russo in Mexico, despite the fact that she is already married to Fabian Rivera who lives in Texas with their twin sons and Cassie's obsession with finding out why one of Lore's husbands is serving time in prison for killing the other.
A true page-turner, this one had me staying up way past my bedtime in order to learn the truth behind the lies. One of my top reads of the month, Katie Gutierrez is a storytelling genius.
Find on Amazon
The Dictionary of Lost Words
AUTHOR: PIP WILLIAMS
The story follows Esme, a motherless young girl living with her father, who leads a team of lexicographers working in the Scriptorium, collecting and sorting words for the first Oxford English Dictionary. As Esme grows up and leaves her sheltered childhood, she learns the meaning behind words that were discarded by Scriptorium and collects her own life experiences that shape her through the lens of the women's suffrage movement and World War I.
Beautifully told and rich with history around women's struggle to find their place in society and gain independence. I enjoyed how history was woven into the lives of the main characters.
Find on Amazon
The London Seance Society
AUTHOR: SARAH PENNER
Set in Paris in 1873, renowned spiritualist Vaudeline D'Allaire conjures up the spirits of murder victims to reveal their killers. Lenna Wickes arrives in Paris to solve her sister's death and hopes Vaudeline will help. As expert and understudy, the two team up at London's exclusive Séance Society but find they may not just be there to solve a murder, but may be in danger themselves.
Fun and fast-paced, the story is set in Victorian England when seances, the occult, and all things spiritual were all the rage with polite society. This was my second book by Sarah Penner and I loved every second of the audio book!
Find on Amazon
HIDDEN PICTURES
AUTHOR: JASON REKULAK
When Mallory Quinn accepts a babysitting job with 5-year old Teddy, she is on cloud nine as she settles into her own living space and immediately bonds with Teddy. When Teddy's usual childlike drawings suddenly turn sinister - depicting a man dragging a women's lifeless body through the forest, Mallory becomes concerned that the drawings may be by a supernatural force.
This one caught my attention right away and held it right to the end. Mystery, murder, ghosts, and crime - what more could you ask for. Another of my favorites this month.
Find on Amazon
The Paper Palace
AUTHOR: MIRANDA COWLEY HELLER
The annual summer trip to "The Paper Palace," her family's vacation place, quickly takes a big detour for Elle - a 50-something married mom of three. After an evening's dinner, she and her childhood friend Jonas sneak outside to rendezvous while their spouses and family chat inside. Over the next 24 hours, both Elle must search her soul and relive her past as she decides whether to stay with her husband, Peter or give it all up to be with Jonas.
Filled with tragedy, love, and heartbreak, this story looks at the difficulties of our past and how we must sometimes give up something we really want for something else that is meant for us. Beautifully written and filled with difficult decisions and family drama. I absolutely loved this one.
Find on Amazon