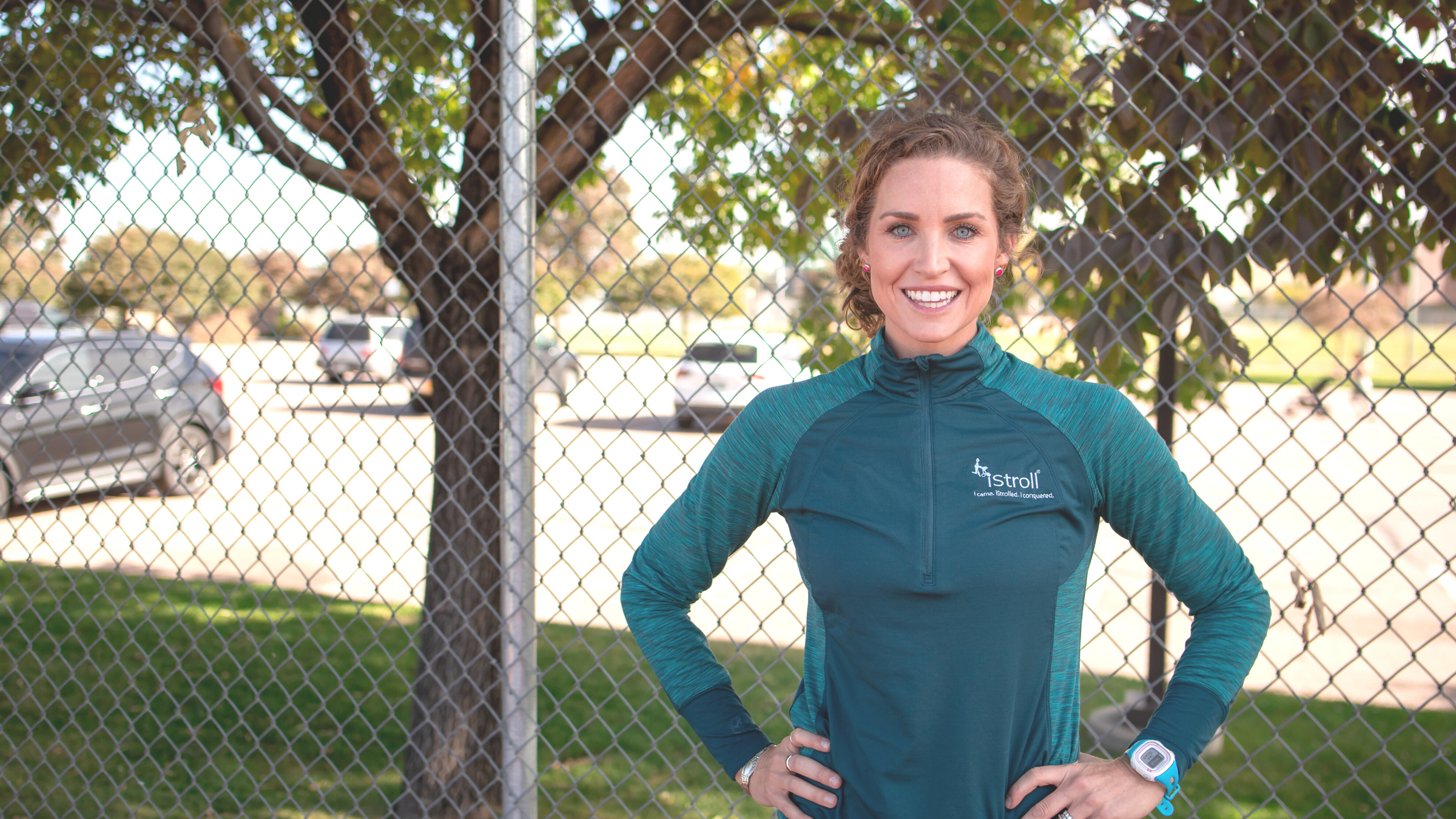 OUR CHAT WITH
TESS PARTRIDGE
It's always a pleasure to expand my connections within the military spouse community, but when I find a military spouse who is also a fellow scientist, my inner science geek is secretly giddy. I had no idea that Tess Partridge and I had science and medicine in common when we first chatted about our collaboration on the Forged in Motherhood Bracelet. She was looking for something special to unite her community and I was thrilled to partner with her on a project that shines a light on motherhood.
Tess is an Army spouse, Mama of three, and the founder of iStroll - a fitness community that combines challenging workouts with a support system for parents of young children. She is a former chemistry lab researcher and medical school applicant, turned military spouse, Mama, and fitness entrepreneur. And to top it off, she is the sweetest, kindest human who was an absolute joy to collaborate with. Say hello to my friend, Tess!
GIVE US A BEHIND-THE-SCENES PEEK AT YOU AND YOUR FAMILY – HOW DID YOU BECOME A MILITARY SPOUSE (MILSPOUSE)? WHAT DO YOU DO IN ADDITION TO BEING A MILSPOUSE? AND A FUN FACT ABOUT YOUR MILITARY FAMILY?
I married my best friend's older brother! I've known my now husband since I was three, starting when his little sister and I played soccer together in the YMCA league. She and I both went on to play D1 soccer in college, but leading up the that we traveled the U.S. on the same team playing competitively up until we parted ways to go to different colleges. When my best friend was graduating I flew out to see her and her brother, my now husband, flew in from Korea, and he and I hit it off- we've been together ever since!
Three kids, two dogs and one business later – we've been married for almost 12 years! iStroll is the business I started after realizing the challenges dual working military families face. After our first child was born, we struggled to find flexible, dependable, affordable childcare so I could go back to work. Instead, I used my past experience as a D1 athlete with a pre-med degree, and started a bootcamp for moms and dads so I could bring our baby to 'work' with me. We are now at 40 locations globally.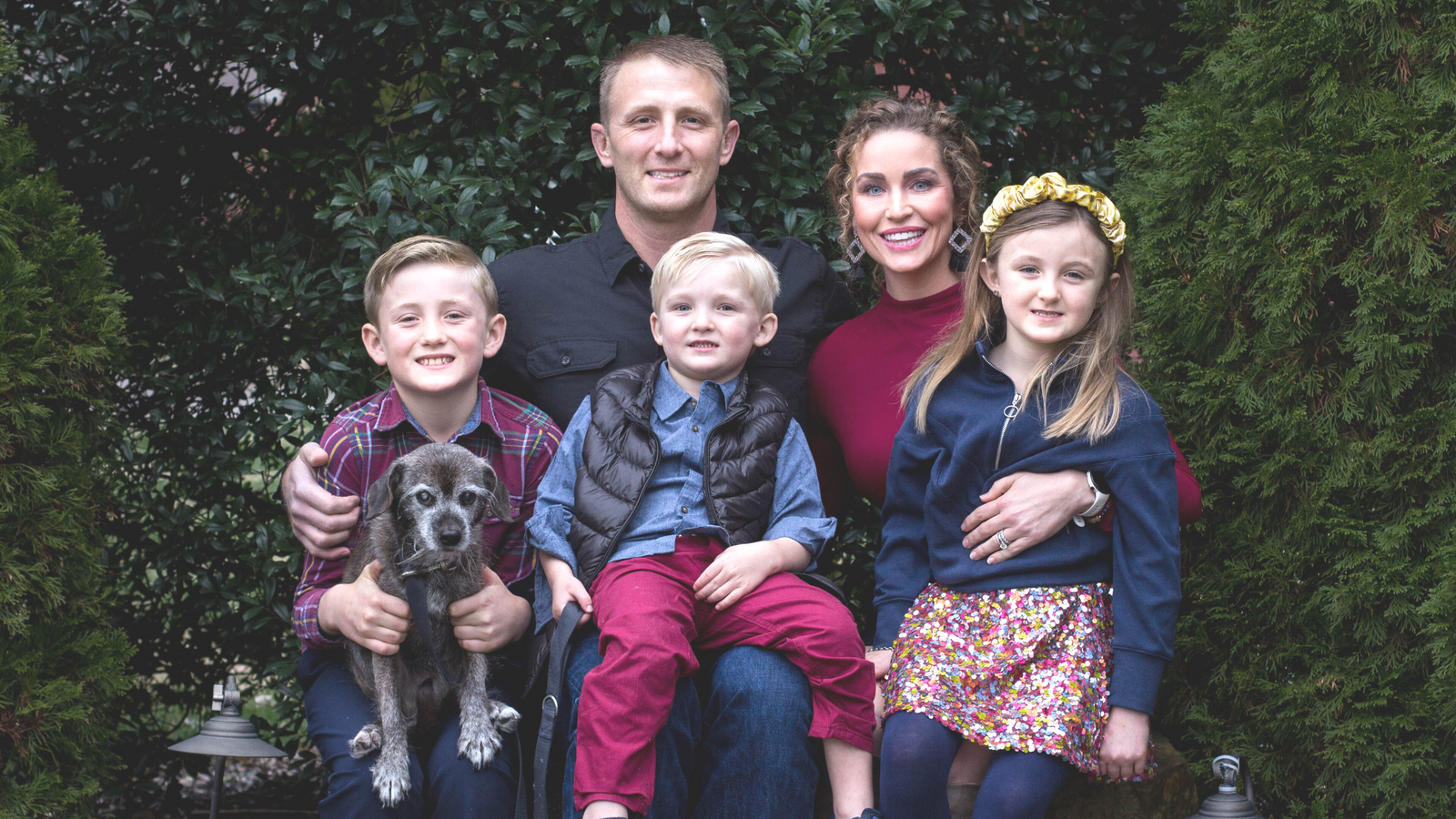 WHICH MILITARY BRANCH DOES YOUR SPOUSE SERVE IN AND FOR HOW MANY YEARS HAS HE SERVED?
Army, 21 years – I've been around for about 15 of those!
WHERE HAS THE MILITARY MOVED YOUR FAMILY OVER THE YEARS? WHICH WAS YOUR FAVORITE DUTY STATION AND WHY?
When I started dating my husband he was home in the US visiting family but he was stationed in Korea at the time! I spent a couple months there - cool experience but not my favorite place.
Since then we have been stationed at Fort Campbell (3x), Hunter Army Airfield in Savannah, MacDill in Tampa and Fort Carson in Colorado Springs - my favorite has undoubtedly been Tampa, FL!
The ability to be outside year round to swim, fish and run, bike and walk almost anywhere is just something we haven't experienced elsewhere. There are endless things to do, and all around, it's simply a beautiful place to live.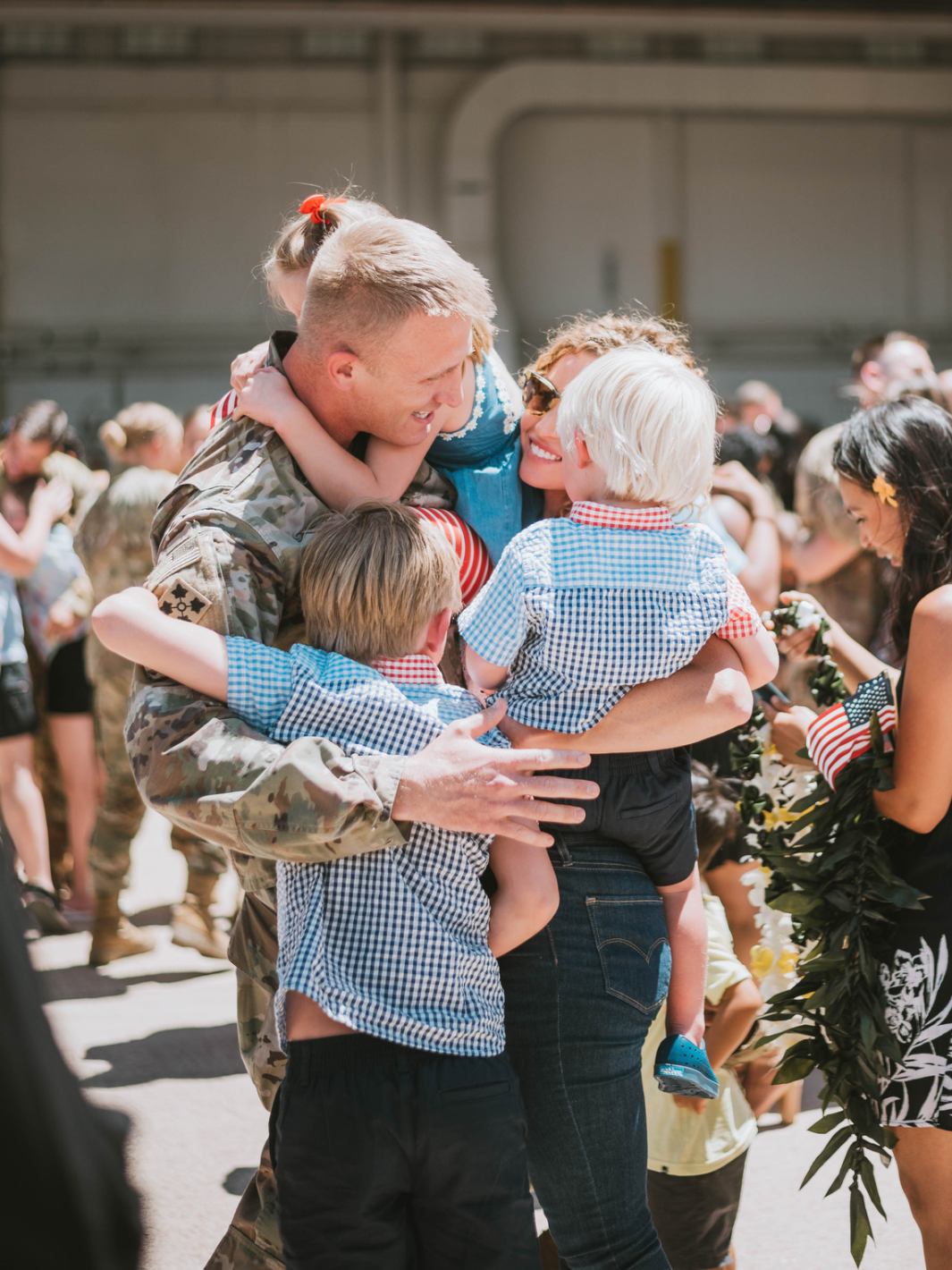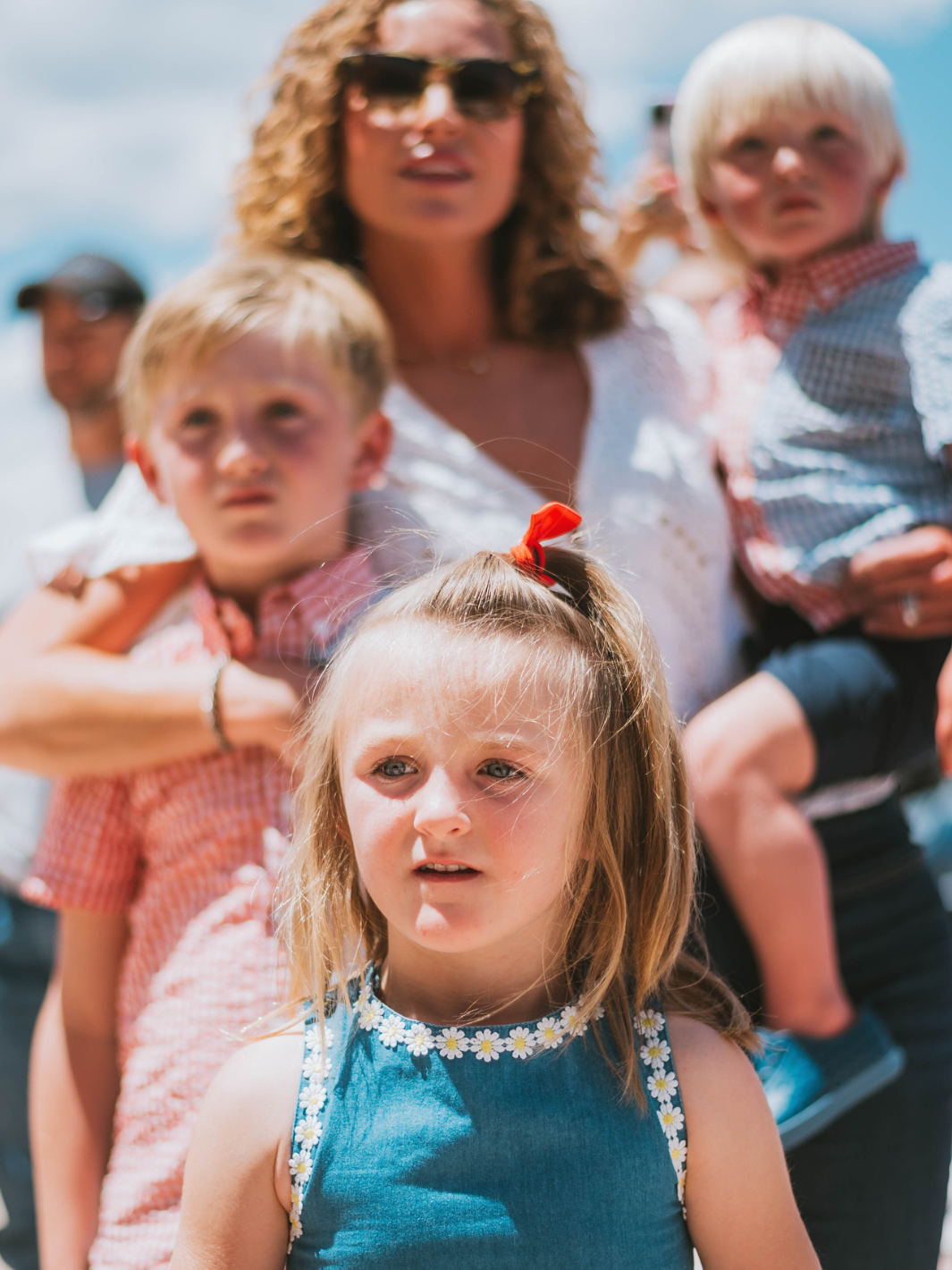 WHAT IS YOUR FAVORITE THING ABOUT BEING A MILITARY SPOUSE? TELL US SOMETHING THAT YOU HAVE LEARNED OR HAS MADE YOU STRONGER BECAUSE YOU ARE A MILSPOUSE?
I truly love all the people I get to meet and the places we get to live. Moving every couple of years can obviously come with its challenges. However, given the opportunity to experience multiple pockets of the U.S. while making life long friends has been such a blessing to me and my family.
WHO INSPIRES YOU AND WHY?
Perhaps not someone anyone else would guess! But I'm always keeping up with Bunim Laskin, the founder of Swimply (the pool rental website and app that connects residential pool owners with short term renters). Bunim stands out to me because his story is similar to iStroll in some ways.
Bunim's idea for Swimply was generated out of a need - as an older brother to a bunch of siblings, he was looking for a way to keep his family entertained in the summer, thus started to pay his next door neighbors to use their pool. After the realization that there were probably other people who like him, would pay to use other's pools, he started a small local business connecting pool owners with renters. From there he created a website and app, went on to Shark Tank, and got denied by some of the world best entrepreneurs! Now, though, he runs a 30-million dollar tech business with millions of users.
WHICH CHARLIEMADISON EVERYDAY REMINDER DO YOU WEAR ON YOUR WRIST AND WHY DID YOU CHOOSE THAT PARTICULAR BRACELET?
WHAT DO YOU DO TO STAY CONNECTED TO WHAT MATTERS MOST, DESPITE THE UNCERTAINTY, FREQUENT MOVES, AND DEPLOYMENTS THAT GO ALONG WITH BEING A MILITARY FAMILY?
My family matters most to me. That's truly why I started iStroll. After having my first child, I was a living conundrum. I wanted a job that gave me purpose outside of motherhood while also helping us out financially, but I also wanted to be the primary caregiver for my children. Insert iStroll. Since then, some days I'm a great Mom, some days I'm a great business owner, some days I'm a great homemaker, some days I'm a great wife and Milspouse - rarely none or all. But I at least have the freedom of balancing those how I see fit, day in and day out.
Managing connectedness to my family truly comes with daily intention. Whether it's an hour long game of tag in the backyard or a short ten minute conversation about Ghostbusters, I try every day, in this hectic life to remind my husband and children that I love them and that I'm proud of them.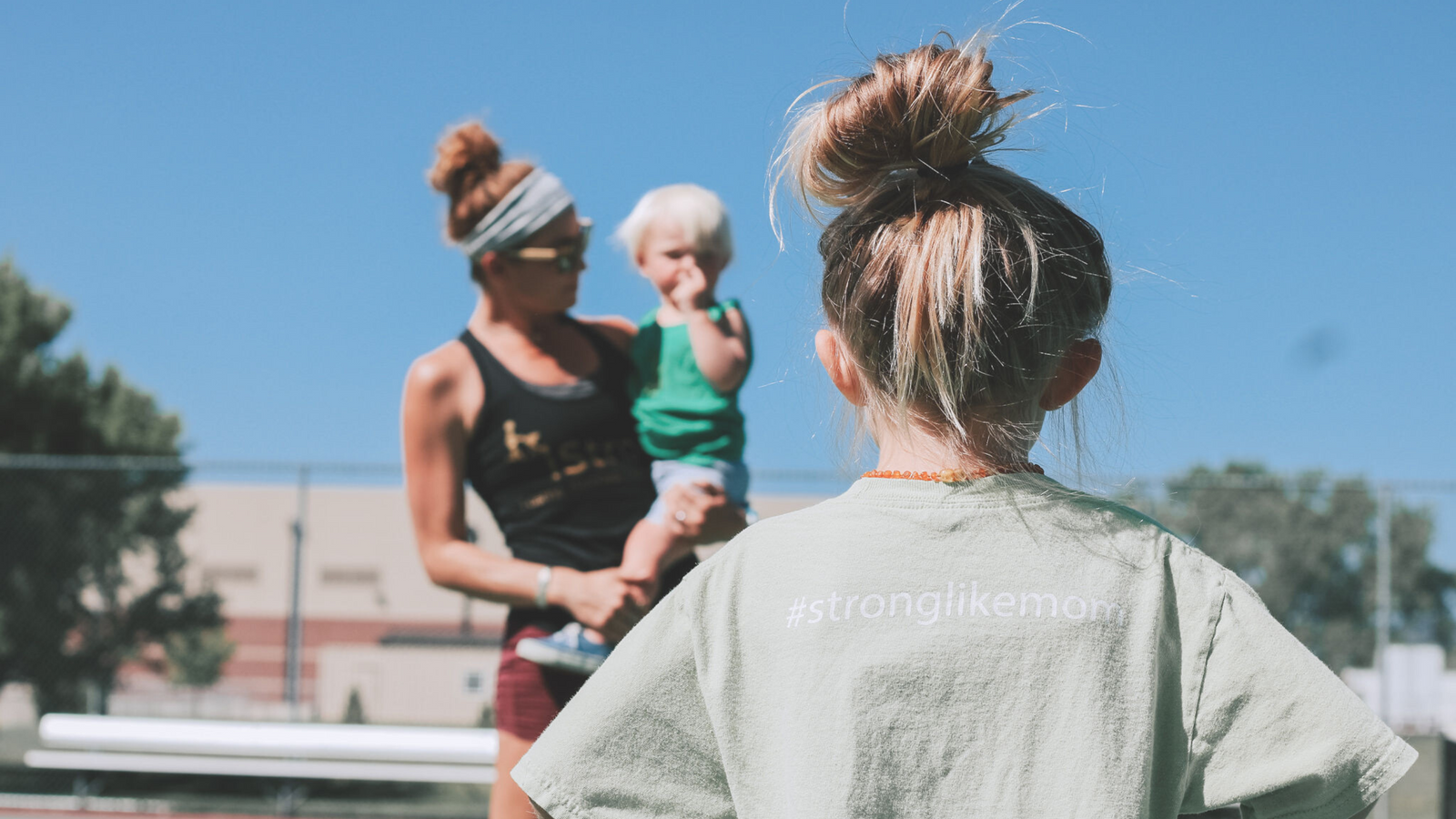 WHAT ADVICE WOULD YOU GIVE TO A FELLOW MILITARY SPOUSE WHO IS STRUGGLING WITH MILITARY LIFE OR DEPLOYMENT?
Everything is a stage. Some stages are terrible. And others you won't want to end. Count your blessings every day and try to focus on the good.
WE HAPPEN TO BE QUOTE LOVERS AROUND HERE – CAN YOU SHARE A FAVORITE QUOTE THAT KEEPS YOU INSPIRED?
"If you don't succeed, try, try, and try again." (origin unknown)
This quote is one of my favorites. It plays in my head often, after small or large failures, setbacks or moments of feeling defeated. Simple, sweet and to the point, much like I like to live life.
WHERE CAN OUR READERS FIND YOU ONLINE?
Website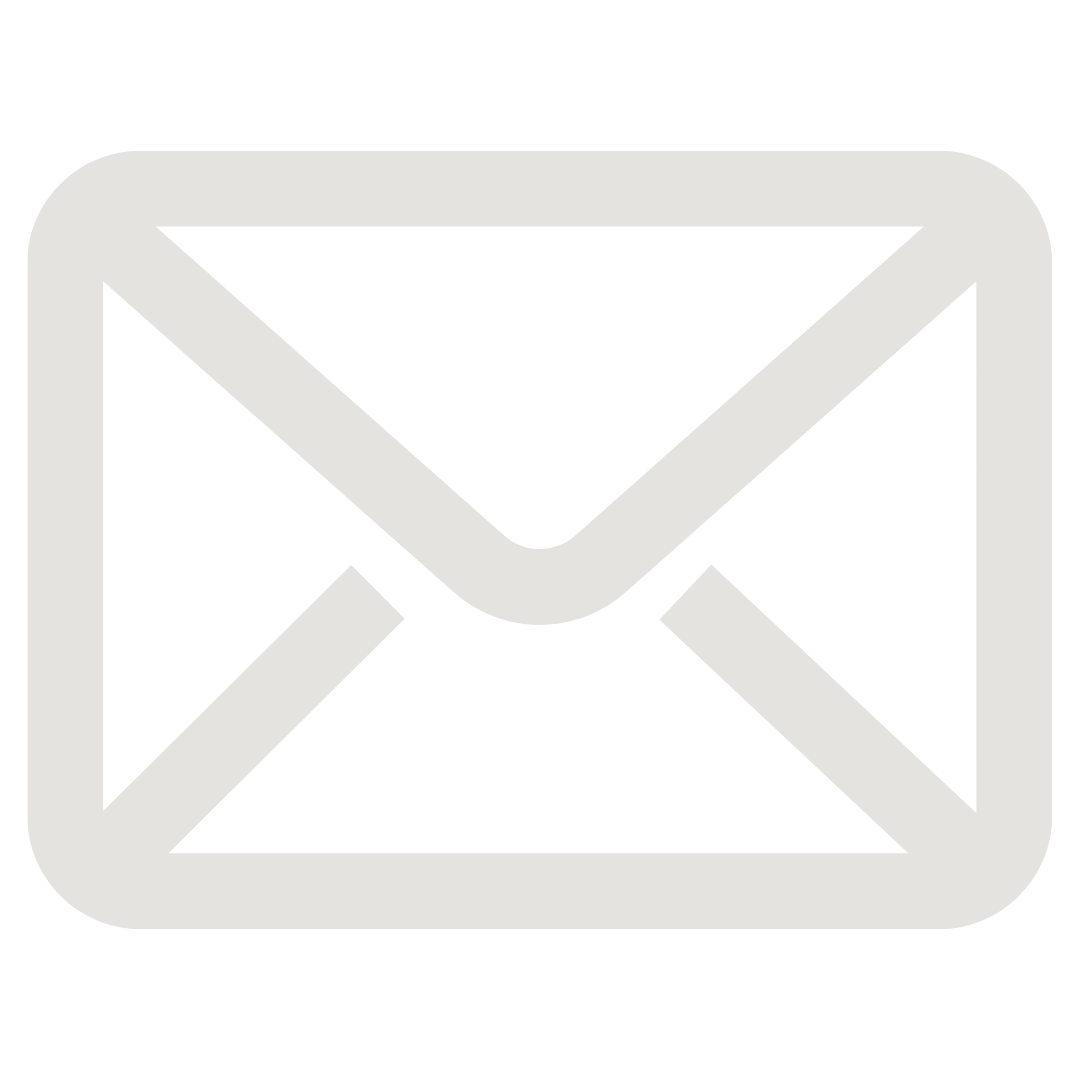 Email
Meet a milspouse Series
Shining a light on the military spouse community
Get inspired by the amazing things these military spouses are doing to support military families around the world