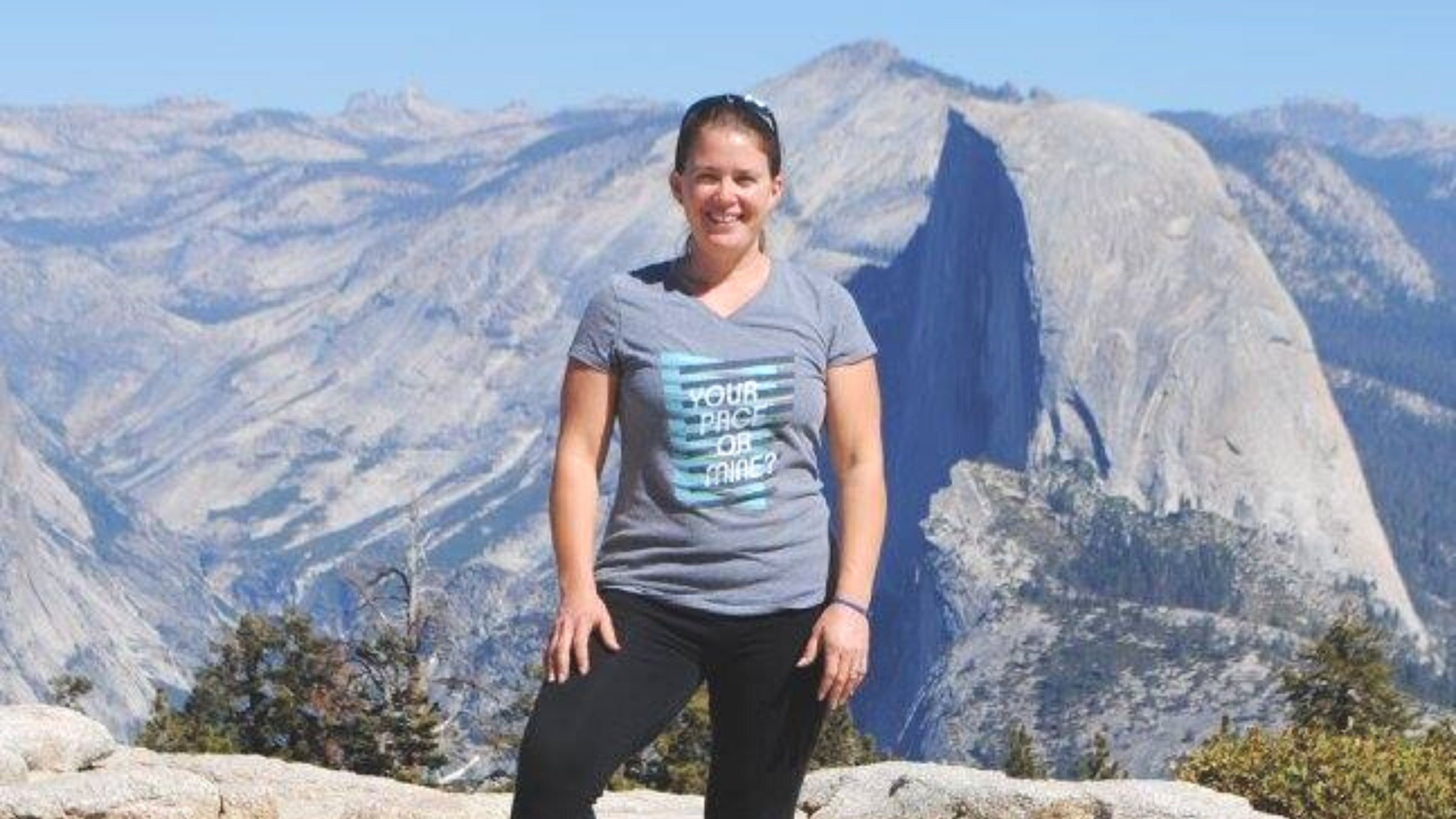 OUR CHAT WITH LIZANN LIGHTFOOT
Lizann Lightfoot is one of those military spouses that is doing so much incredible work for her community and her family that you wonder how she manages to do it all. She is a Marine Corps spouse, Mom of five, blogger, author, and editor for PCSgrades.
Through her work as an author and public speaker, Lizann is inspiring both new and seasoned military spouses alike. She pours her heart into helping military families navigate the toughest challeges of military life and her passion for helping others shines through in everything she does. Say hello to my friend Lizann Lightfoot!
GIVE US A BEHIND-THE-SCENES PEEK AT YOU AND YOUR FAMILY – HOW DID YOU BECOME A MILITARY SPOUSE (MILSPOUSE)? WHAT DO YOU DO IN ADDITION TO BEING A MILSPOUSE? AND A FUN FACT ABOUT YOUR MILITARY FAMILY?
I met my husband before the military--when we were both 18 and had just graduated from high school. I was a lifeguard at the community pool in the neighborhood his family had just moved into! We dated for a year before he decided to join the military. That was over 20 years ago now.
Besides being a Marine wife and mom of 5 growing kids, I also run the Seasoned Spouse blog, which offers resources and encouragement for military families, plus a deployment support group on Facebook called "Handle Deployment Like a Boss." And I'm the author of the newly published book, Open When: Letters of Encouragement for Military Spouses. I work as the Senior Content Editor for PCSgrades, which offers moving resources for military families PCSing.
Fun fact: Our family enjoys learning new recipes every time we are stationed somewhere new. So I learned to boil whole shrimp when we were in North Carolina, how to make paella and tortilla de patates in Spain, fish tacos in California, and gumbo with buttermilk biscuits when we moved to Mississippi!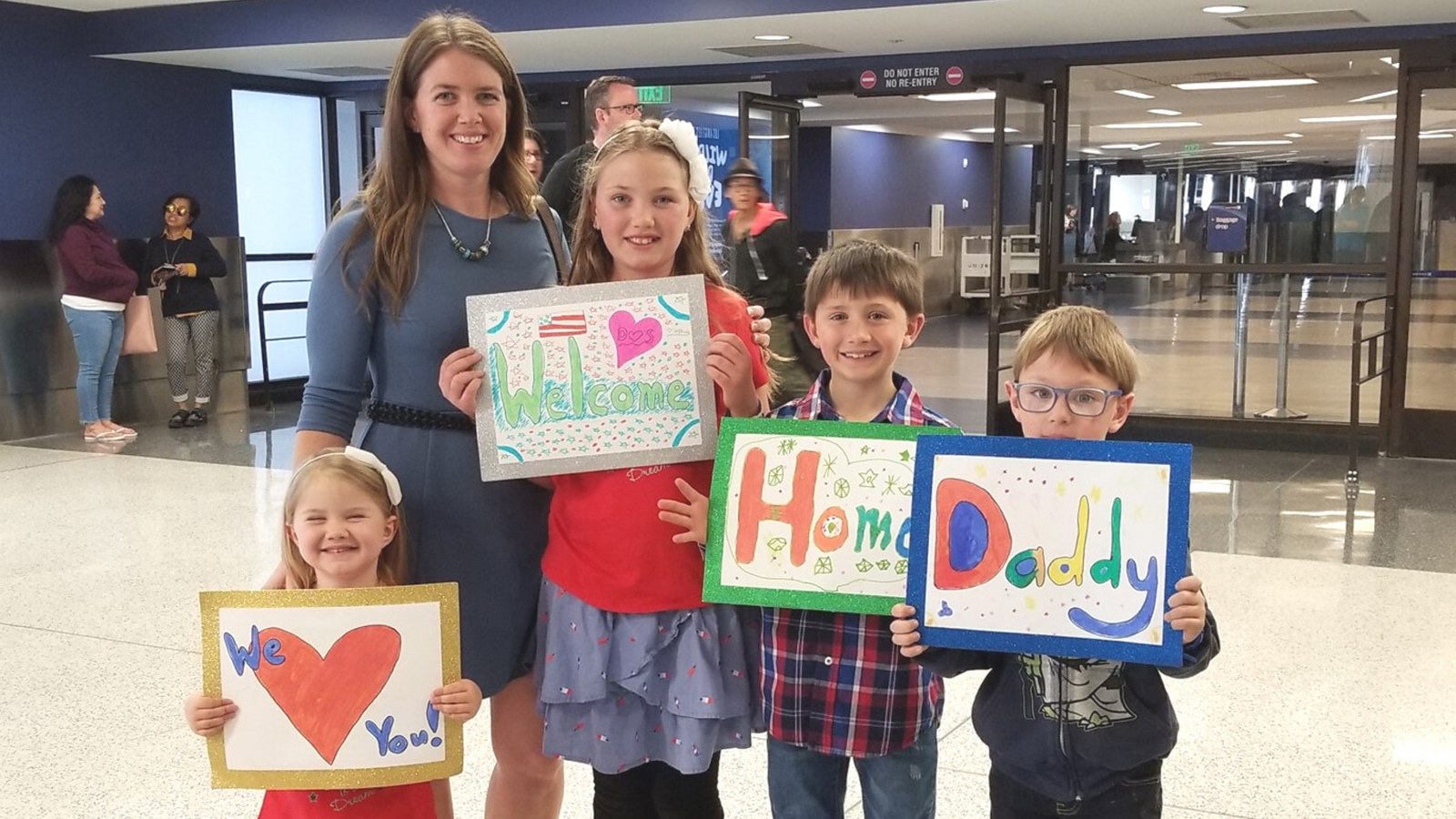 WHICH MILITARY BRANCH DOES YOUR SPOUSE SERVE IN AND FOR HOW MANY YEARS HAS HE SERVED?
Marine Corps, 21 years so far (retiring next year!)
WHERE HAS THE MILITARY MOVED YOUR FAMILY OVER THE YEARS? WHICH WAS YOUR FAVORITE DUTY STATION AND WHY?
He spent his first 5 years in 29 Palms, California, but that was while we were dating so I never lived there. I have lived with him at Quantico Virginia, Camp Lejeune North Carolina, Rota Spain, Camp Pendleton California, Coronado/San Diego California, and Gulfport Mississippi. Our favorite was definitely Rota Spain because we traveled a lot and enjoyed so many fun cultural events there! That's where I wrote my first book, Welcome to Rota.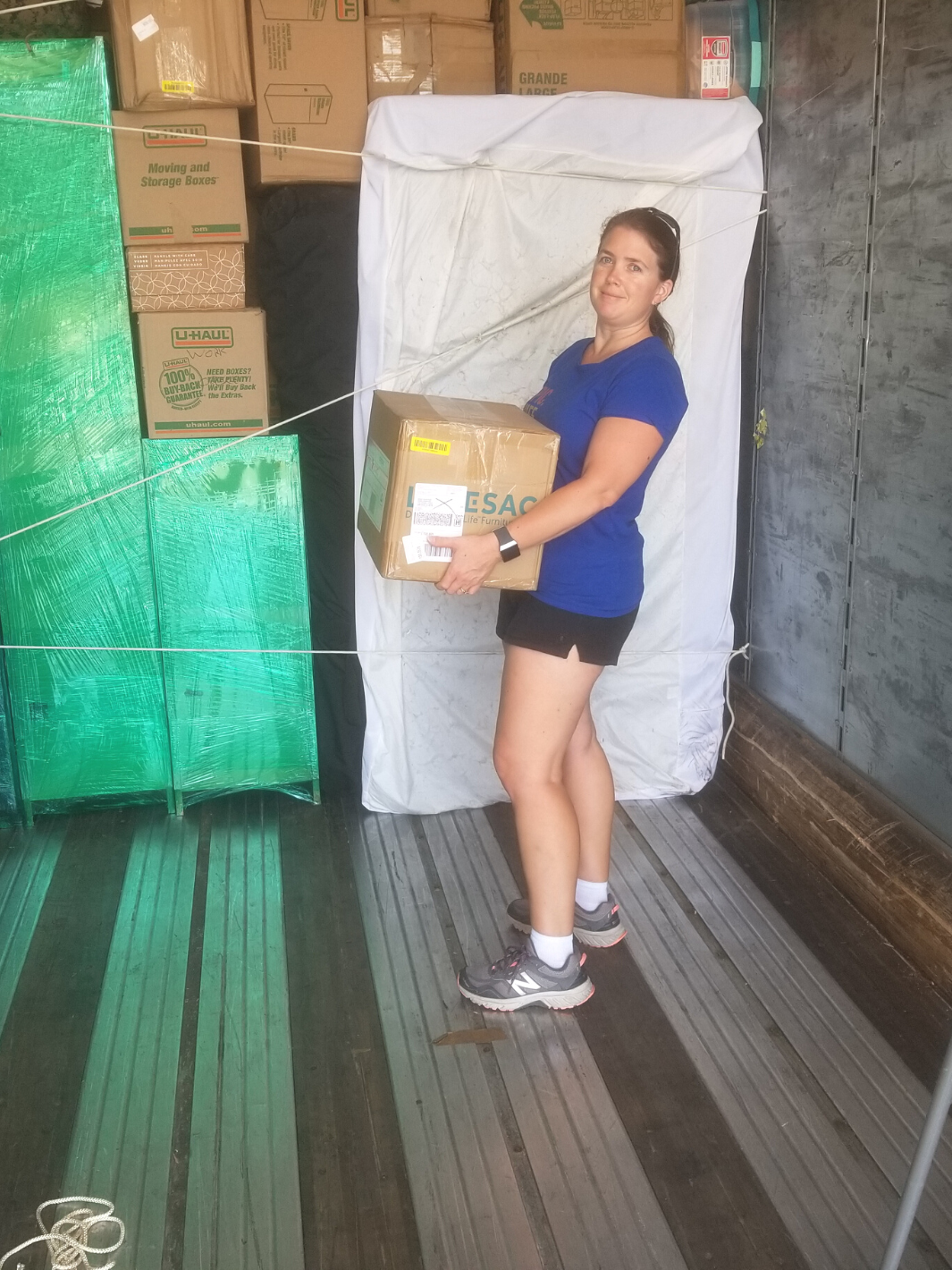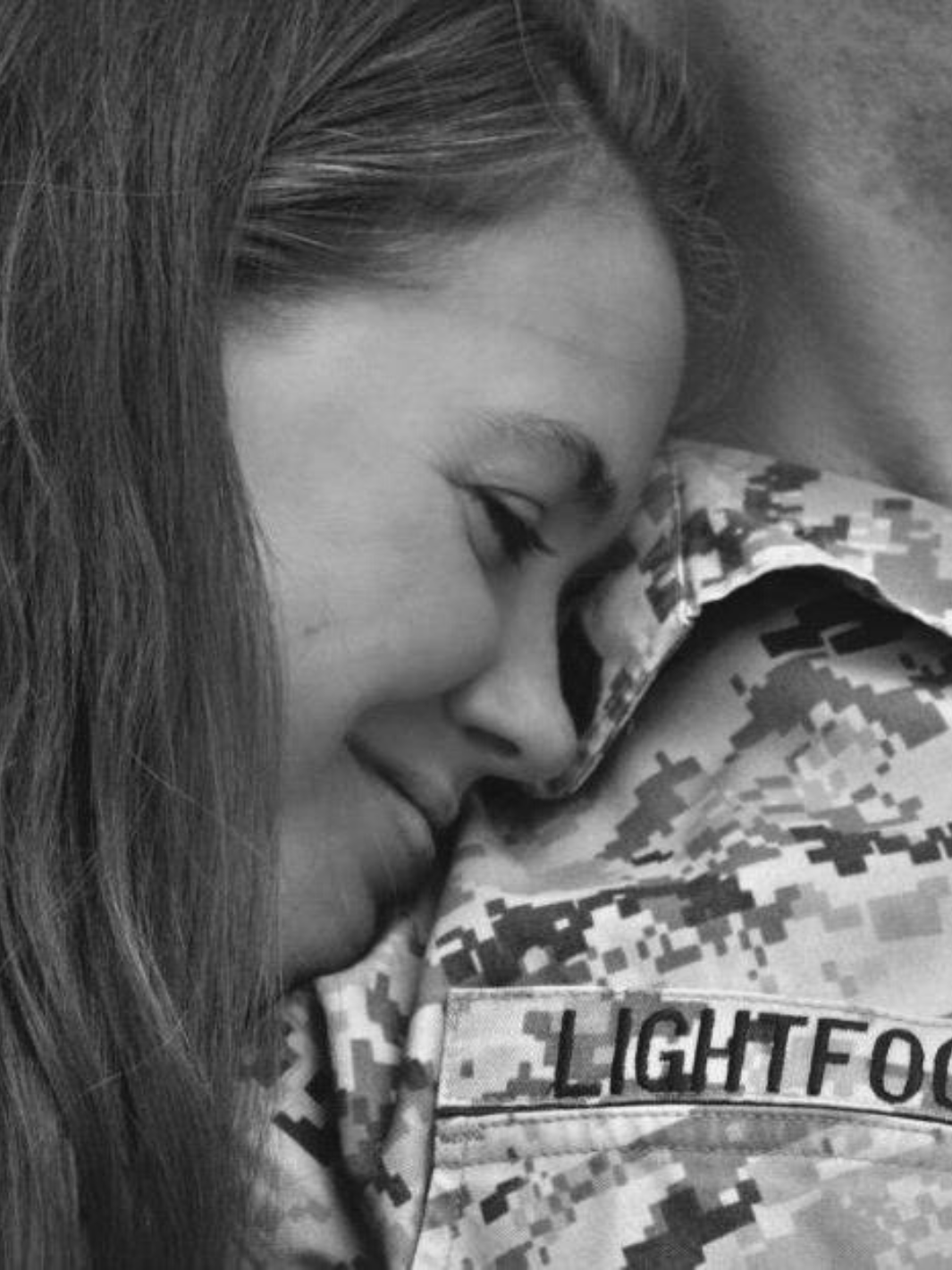 WHAT IS YOUR FAVORITE THING ABOUT BEING A MILITARY SPOUSE? TELL US SOMETHING THAT YOU HAVE LEARNED OR HAS MADE YOU STRONGER BECAUSE YOU ARE A MILSPOUSE?
As difficult as it has been to continually uproot and move every few years, I do love the variety of places we have lived and all the unique experiences we have had because of military life. We've had the privilege to live in places that have introduced us to diverse people and traditions, and we have visited locations we would not otherwise be able to afford as a family--like traveling in Europe! Along the way, I have met so many strong and inspiring people who make me want to give back to our community.
I have definitely grown stronger during my husband's seven deployments. Raising our kids alone while living far from family has tested me and strengthened me in many ways. But because of those challenges, I have learned coping strategies, routines, and numerous resources that helped my family push through those difficult years. Now, it is my mission to share that strength and encouraging perspective with other military spouses through my writing.
WHO INSPIRES YOU AND WHY?
In many ways, my mom is a huge inspiration. Although she was not a military spouse, she faced many similar challenges like raising a lot of children while living far from family, and handling things on her own while my dad traveled for work. On days when I feel like military life demands too many sacrifices, I remember my mom's strength in raising a family before there was the internet or social media to turn to.
I'm also inspired by many generous military spouses that I met, especially when I was a younger spouse. There were so many people who supported me when I was having babies or when my husband was deployed. I'll never forget their acts of kindness. And that is why I have spent years trying to "pay it forward" by offering my writing and my words of encouragement to our milspouse community, especially those who are going through deployment.
WHICH CHARLIEMADISON EVERYDAY REMINDER DO YOU WEAR ON YOUR WRIST AND WHY DID YOU CHOOSE THAT PARTICULAR BRACELET?
The Milspo Pride - Marine Corps bracelet, which I love because it has the same colors as his dress blues! The gold accents are such a beautiful and unique touch. I wear it at conferences and military events, and always get nice compliments about it.

I also like the Military Family Bracelet in Blue, because it is subtly patriotic without screaming red, white, and blue, and it happens to contain my favorite colors. It's one I could wear every day with many different outfits.
WHAT DO YOU DO TO STAY CONNECTED TO WHAT MATTERS MOST, DESPITE THE UNCERTAINTY, FREQUENT MOVES, AND DEPLOYMENTS THAT GO ALONG WITH BEING A MILITARY FAMILY?
My family is always my cornerstone. There's a line in my Open When book that says, "A house is just a house, but your spouse is home. You will always find home with the one you love." Wherever we move, my husband and kids and I keep some of our same interests and traditions, so we enjoy a sense of predictability and continuity. My kids really thrive on routines with occasional special treats, so when we do choose to mix things up or do something out of the ordinary, they will talk about it for years afterwards! I also find it helpful in uncertain seasons like deployments or PCS moves to focus on the small things we can control. So my deployment schedule is very structured and goal-oriented, with both short-term and long-term goals. And for most PCS moves, we have packed and moved ourselves.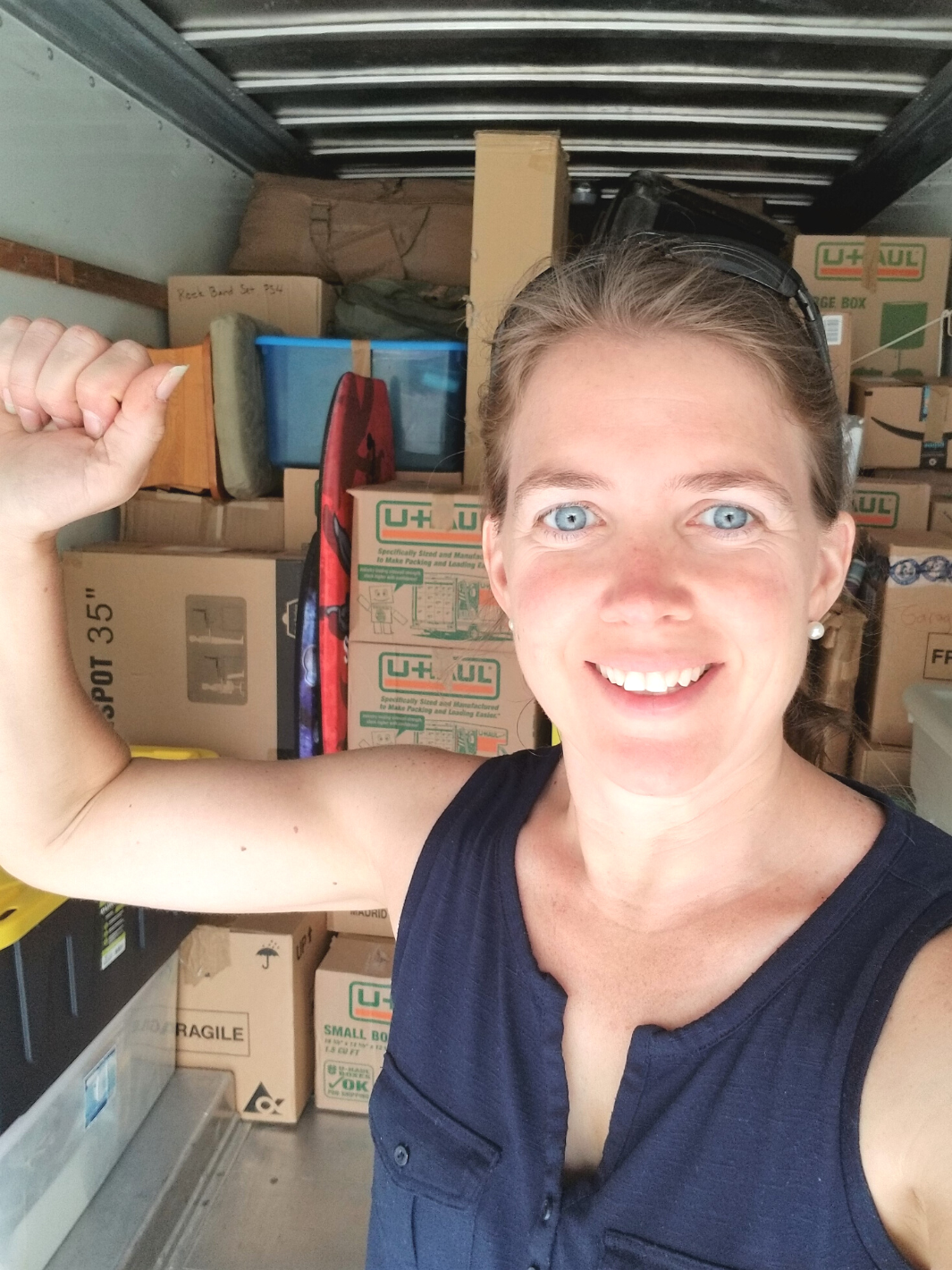 WHAT ADVICE WOULD YOU GIVE TO A FELLOW MILITARY SPOUSE WHO IS STRUGGLING WITH MILITARY LIFE OR DEPLOYMENT?
Read my blog or my book! Seriously, I have been writing encouraging articles about military life for six years now, so it's difficult to choose just one message. One thing I wish someone had told me sooner is that the pre-deployment season (the weeks or months ahead of the deployment) are often more stressful than the deployment itself!
All the coming and going and instability is difficult for the whole family. So I definitely recommend that people start building their support network well in advance. You can't wait until the day after your service member leaves to make friends. Instead, be proactive and intentional about it during the months leading up to deployment.
WE HAPPEN TO BE QUOTE LOVERS AROUND HERE – CAN YOU SHARE A FAVORITE QUOTE THAT KEEPS YOU INSPIRED?
Sure, here are some of my favorites from my book, Open When: Letters of Encouragement for Military Spouses:
"Remember, you are never truly alone once you are part of the military community. Plenty of other spouses and significant others are going through this same thing right now. Their support is only a phone call or a message away." –Open When You Spend Your First Night Alone
"Laughter is like a steady beam of light from a flashlight—it brightens everything it touches." – Open When You're Angry at the Military
"Don't let a bad day stretch into a bad week" –Open When You're Tired of Military Life
"Sometimes military life reminds me of one of those indoor roller coasters where it is so dark you can't see the track ahead. You don't know if you're about to drop down a steep cliff, be spun upside down, or come to a sudden halt. All you can do is hang on and trust in your safety harness." –Big News on a Post-It Note
"Everyone carries their own struggles in this life, and they are often invisible." –Open When You've Been Insulted
"You may be wondering if it's worth it to start over when you will move again in a few years. It is worth it, my friend. So worth it." –Open When it Feels Like You Have No Friends
"There's an ache of living far from home … It's a pain that military families experience often." –Open When You Miss Important Family Events
"Your love is strong. That strength will carry you through situations that feel almost impossible right now." – Open When It's Time to Say Goodbye
WHERE CAN OUR READERS FIND YOU ONLINE?
Website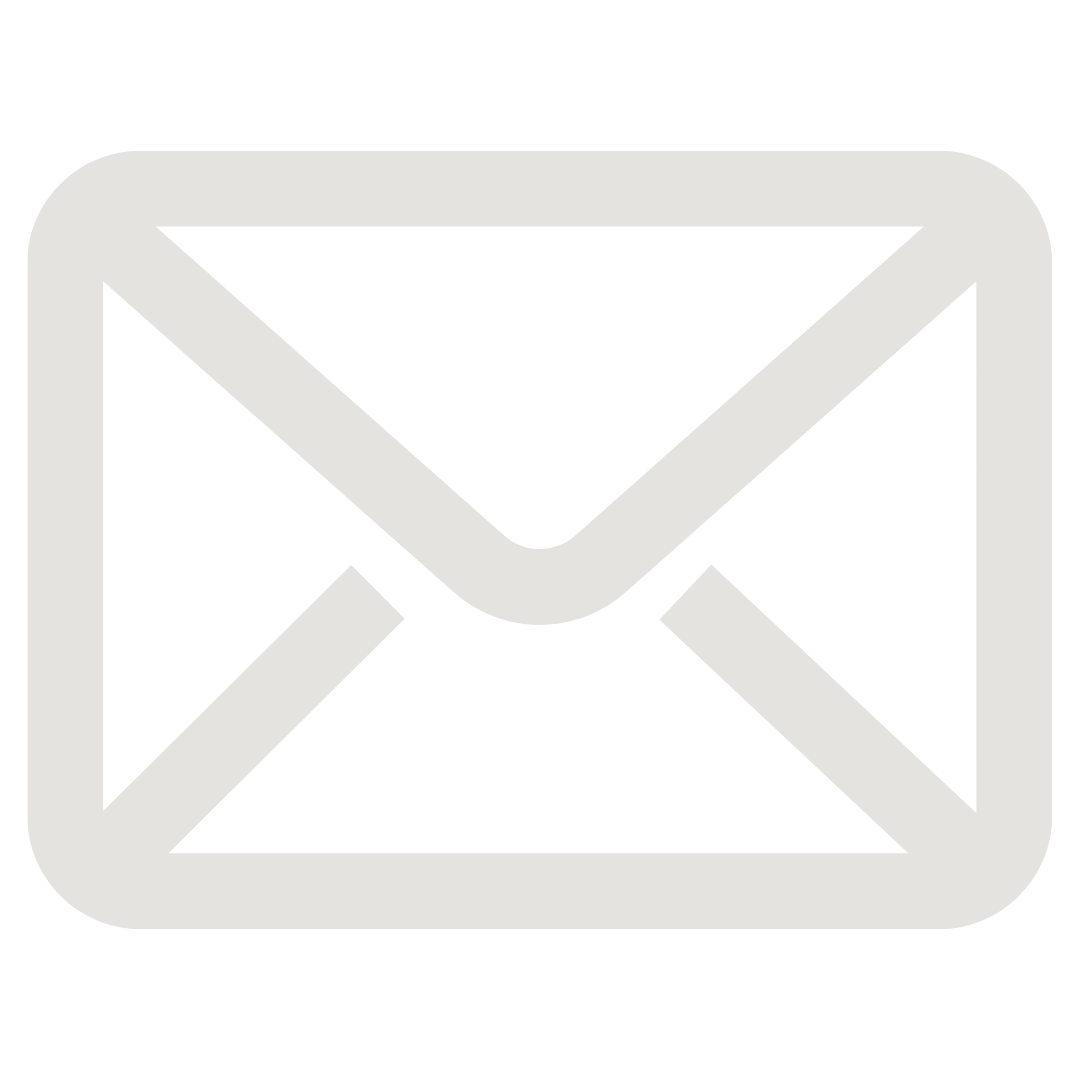 Email
LizannLightfoot@gmail.com
Meet a milspouse Series
Shining a light on the military spouse community
Get inspired by the amazing things these military spouses are doing to support military families around the world