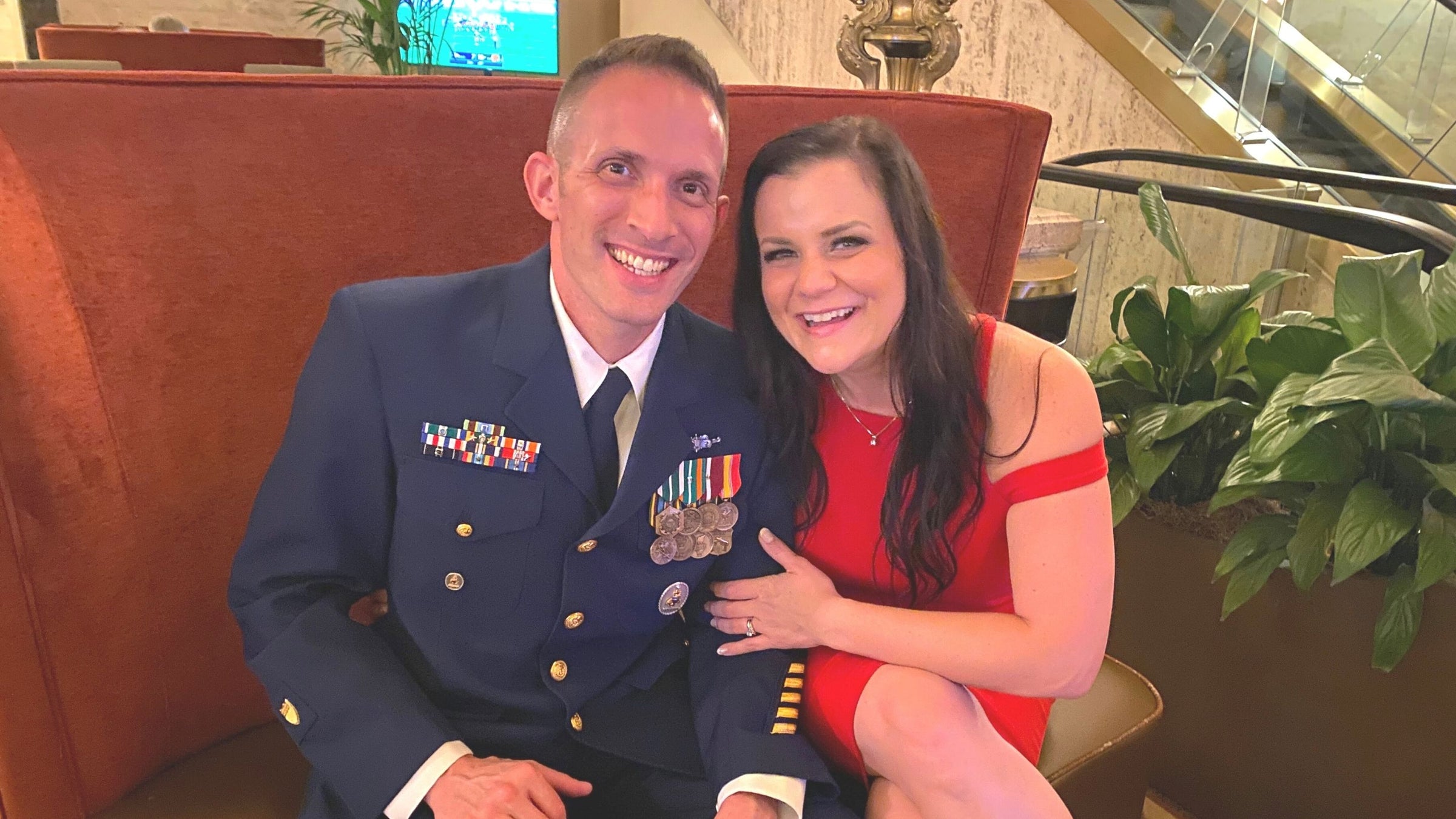 OUR CHAT WITH JESS MANFRE
I can't imagine a better way to kick off 2022's Meet a Milspouse interviews than with an introduction to a very bright light within the military spouse community - Jessica Manfre. She is a Coast Guard spouse, Mama of two cuties, a licensed social worker, co-founder and CFO of a nonprofit, freelance writer within the military community, and the 2019 Armed Forces Insurance Coast Guard Spouse of the Year. She is passionate about giving back to others and is devoted to building community and inspiring fellow military spouses wherever she goes. Her positivity and commitment to helping those who cross her path shine through in everything she touches. Say hello to my friend Jessica Manfre!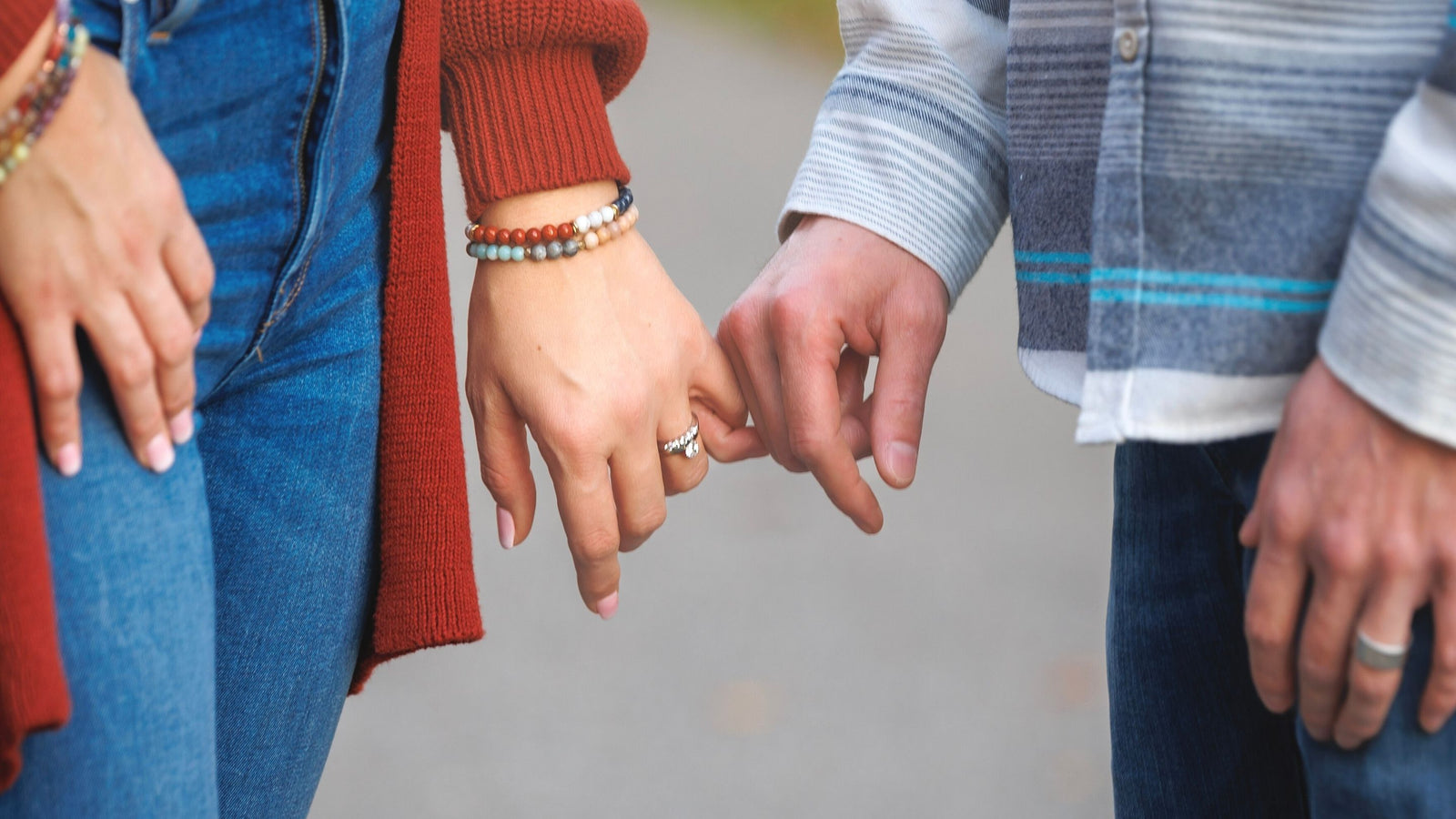 GIVE US A BEHIND-THE-SCENES PEEK AT YOU AND YOUR FAMILY – HOW DID YOU BECOME A MILITARY SPOUSE (MILSPOUSE)? WHAT DO YOU DO IN ADDITION TO BEING A MILSPOUSE? AND A FUN FACT ABOUT YOUR MILITARY FAMILY?
My now husband was stationed in my hometown of Bradenton, Florida. At 19-years-old – I had no idea what the Coast Guard was or how profoundly it impacted and served my own state! We knew each other for a few months casually (I was his favorite waitress at Applebees) but he finally asked me to hang out.
All it took was one date and 17 years later, here we are! We have two beautiful children; Anthony (10) and Raegan (4). I couldn't imagine life without all of them in it!
I am a licensed social worker, co-founder and CFO of a nonprofit (Inspire Up), and feature freelance writer for AmeriForce Media (Military Families Magazine, Reserve & National Guard Magazine and Military Influencer Magazine), Military Spouse Magazine and We Are The Mighty.
Things I'm obsessed with: coffee, good wine and books!
We are passionate about being outside and love using our pull-behind trailer to go camping every chance we get. And although our kids were born in Virginia and New Jersey, both will tell you they are from Florida –– just like their parents. We love the ocean and can't wait to build a home near it again one day!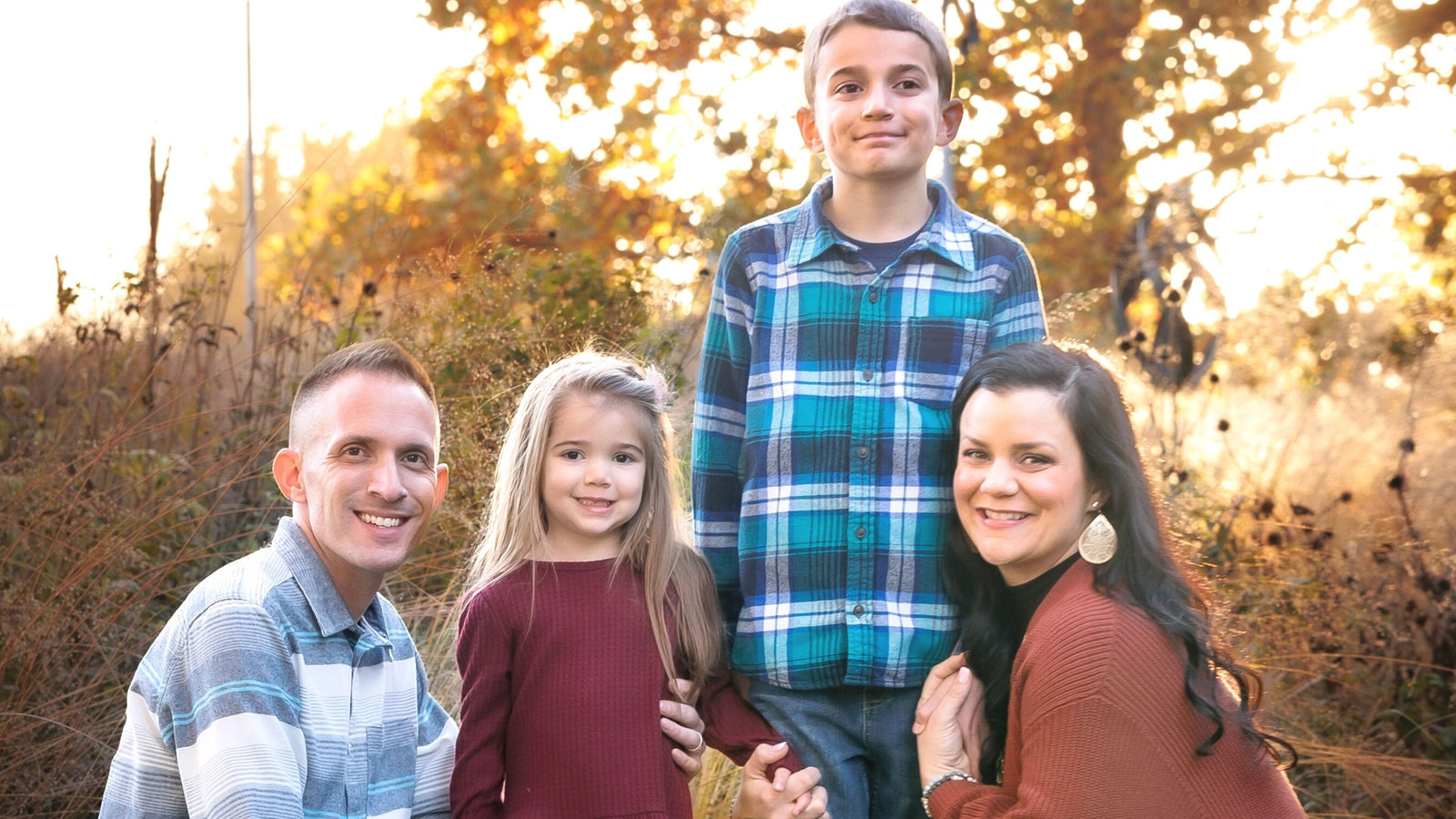 WHICH MILITARY BRANCH DOES YOUR SPOUSE SERVE IN AND FOR HOW MANY YEARS HAS HE SERVED?
My husband has been in the Coast Guard for almost 21 years. He enlisted in 2001, graduating boot camp shortly before the attacks of 9/11. In fact, he was on a plane that day –– heading to his "A" school.
WHERE HAS THE MILITARY MOVED YOUR FAMILY OVER THE YEARS? WHICH WAS YOUR FAVORITE DUTY STATION AND WHY?
We have been stationed in three different areas of Florida, Alaska, Virginia, California, New Jersey and Illinois. I've loved all of our duty stations but my favorite was Alaska. I'll never experience anything like it again! For a girl who loves adventure, being outside and traveling, it was a dream come true.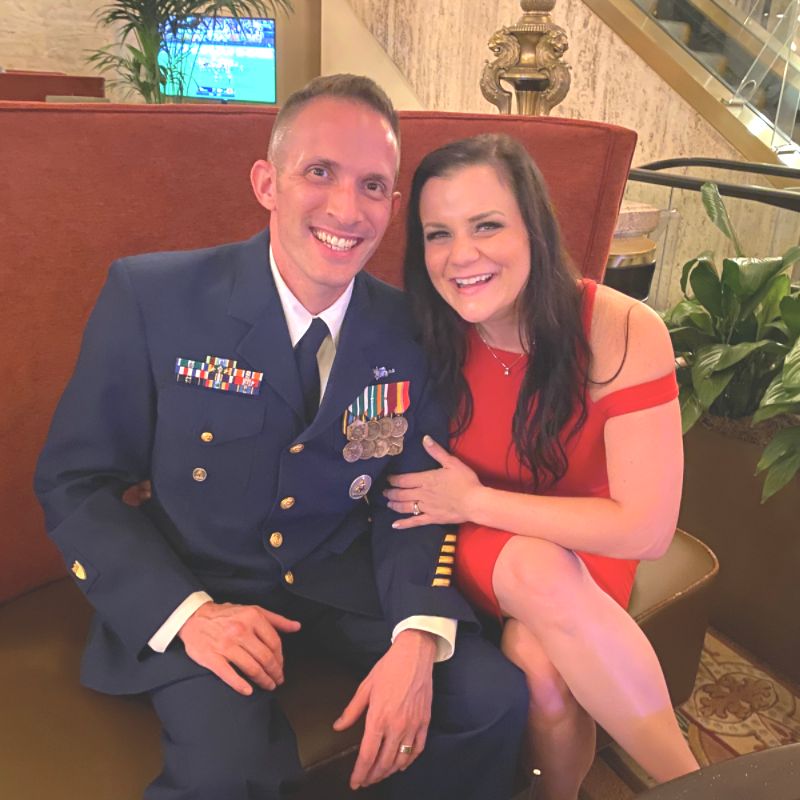 WHAT IS YOUR FAVORITE THING ABOUT BEING A MILITARY SPOUSE? TELL US SOMETHING THAT YOU HAVE LEARNED OR HAS MADE YOU STRONGER BECAUSE YOU ARE A MILSPOUSE?
My first PCS brought me three hours from my family. At 21 years old, I had never lived apart from them and was immediately alone after we arrived. It was so hard!
But slowly, I built my grit and life without my service member (he was constantly deployed on the ship). I love how this has taught me how very okay I can be on my own. I am also endlessly grateful for the unique opportunities it has given me to see so many corners of this country.
WHO INSPIRES YOU AND WHY?
My grandmother is my inspiration. I lost her in June of 2019 but I still think of her and what she would say in almost every situation. She inspires me because of who she was as a person.
She never met a stranger, would do anything for anyone and never had anything negative to say about a person. Her heart was filled with love and joy! She was and is the strongest woman I've ever known and I hope I can be even a fraction of the woman she was one day.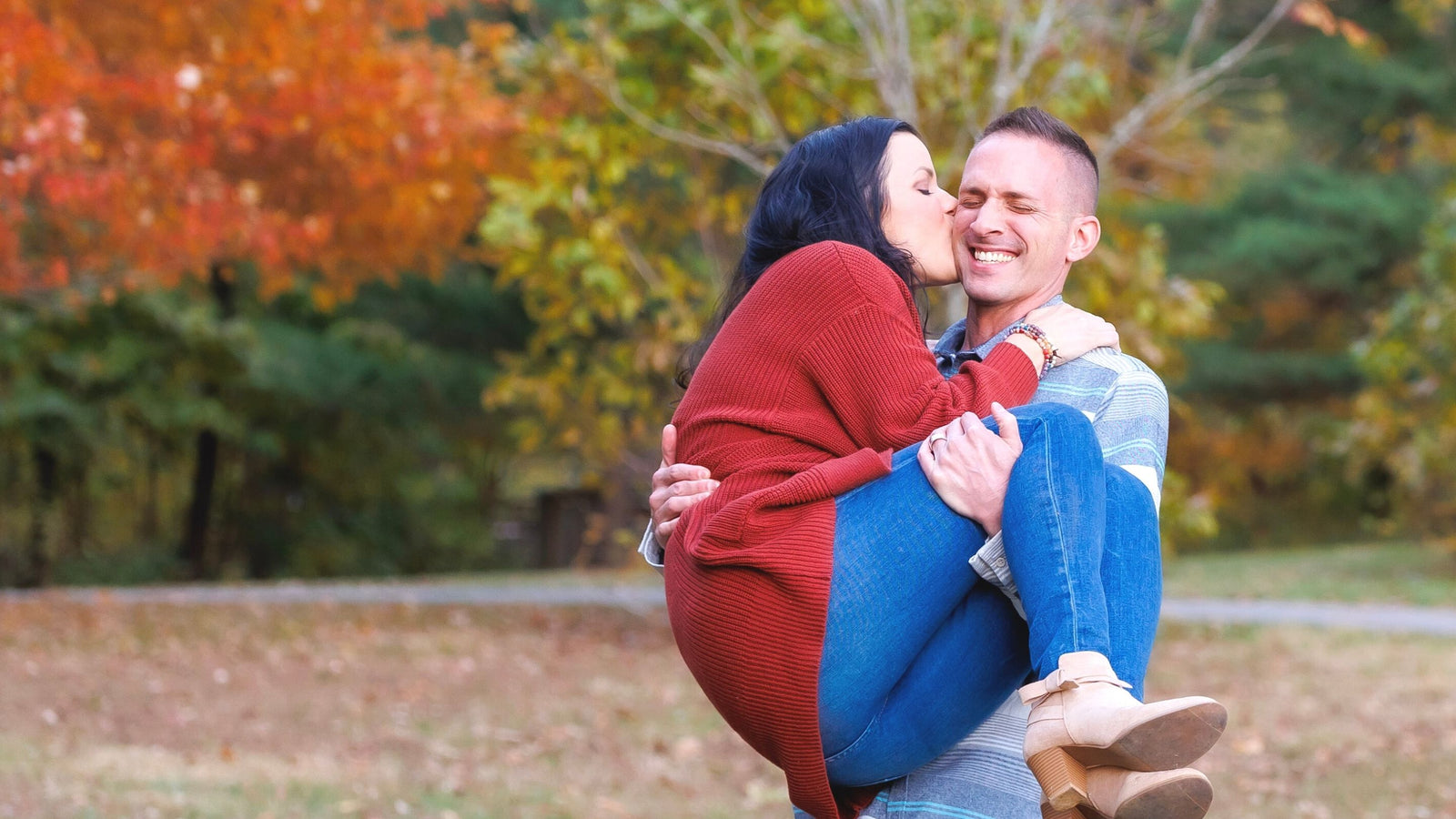 WHICH CHARLIEMADISON EVERYDAY REMINDER DO YOU WEAR ON YOUR WRIST AND WHY DID YOU CHOOSE THAT PARTICULAR BRACELET?
I love all of my bracelets! But my favorite was the first one ever gifted to me by a fellow Coast Guard Spouse, Trust Your Journey. It's something really special to me that I wear every day without fail. It's a reminder to believe in myself and the road I am on. 
WHAT DO YOU DO TO STAY CONNECTED TO WHAT MATTERS MOST, DESPITE THE UNCERTAINTY, FREQUENT MOVES, AND DEPLOYMENTS THAT GO ALONG WITH BEING A MILITARY FAMILY?
My closest friends do not live near me, at all! FaceTime, texts and visits light up my world. I do my best to be intentional with my time and make sure I keep those I love close, regardless of the distance between us.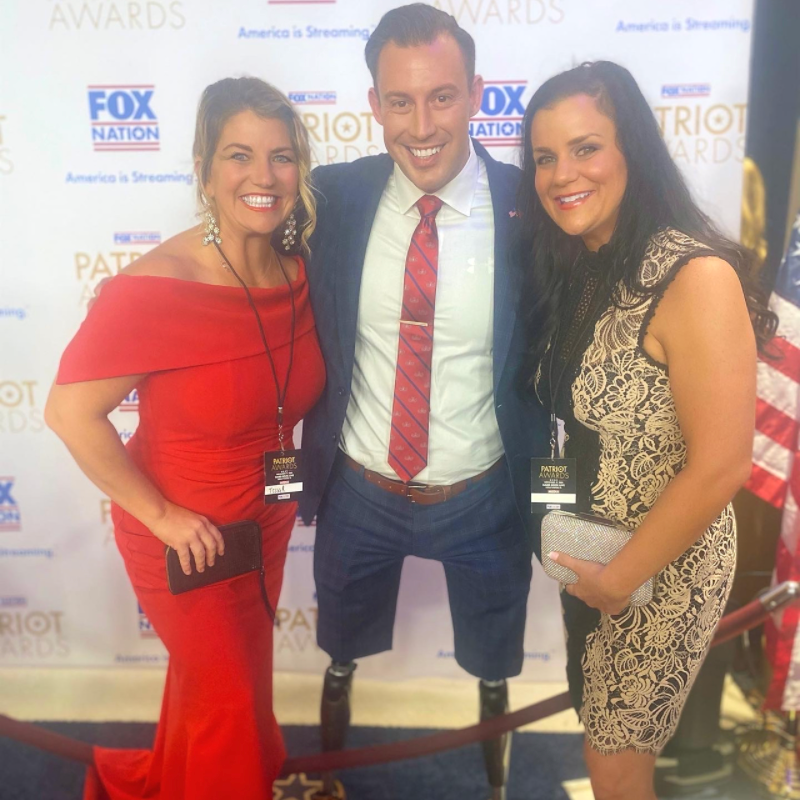 WHAT ADVICE WOULD YOU GIVE TO A FELLOW MILITARY SPOUSE WHO IS STRUGGLING WITH MILITARY LIFE OR DEPLOYMENT?
Find your people, seek out purpose and don't shy away from adventure or exploring new things. We only have one life. It's okay to be sad and eat ice cream on the couch while crying over Grey's Anatomy (I did it too). But then get up and embrace all the good, before you miss it!
WE HAPPEN TO BE QUOTE LOVERS AROUND HERE – CAN YOU SHARE A FAVORITE QUOTE THAT KEEPS YOU INSPIRED?
"Change will not come if we wait for some other person or some other time. We are the ones we've been waiting for. We are the change that we seek."
~President Barack Obama
WHERE CAN OUR READERS FIND YOU ONLINE?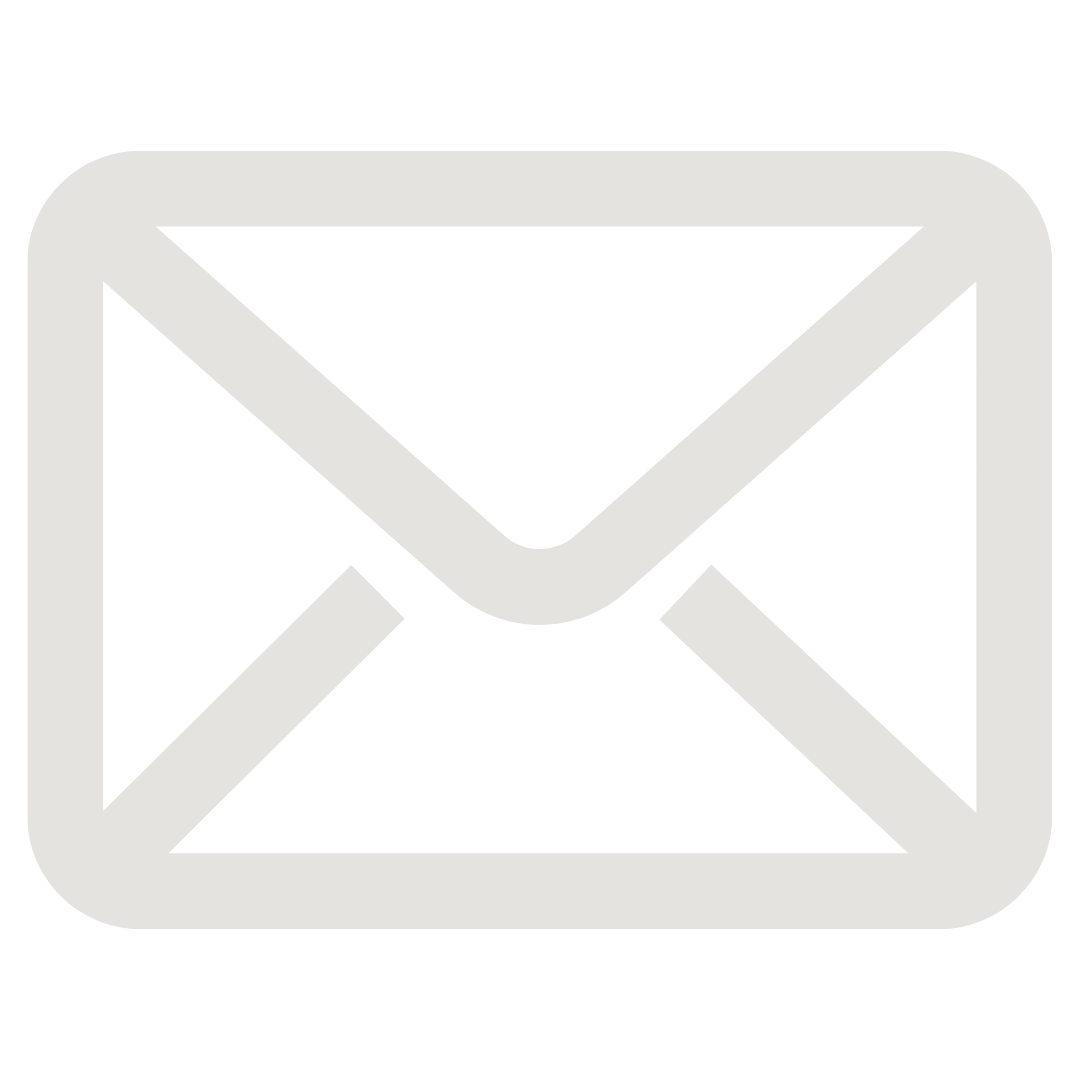 Email
jmanfre@inspireupfoundation.org
Meet a milspouse series
Shining a light on the Military Spouse Community
Get inspired by the amazing things these military spouses are doing to support military families around the world