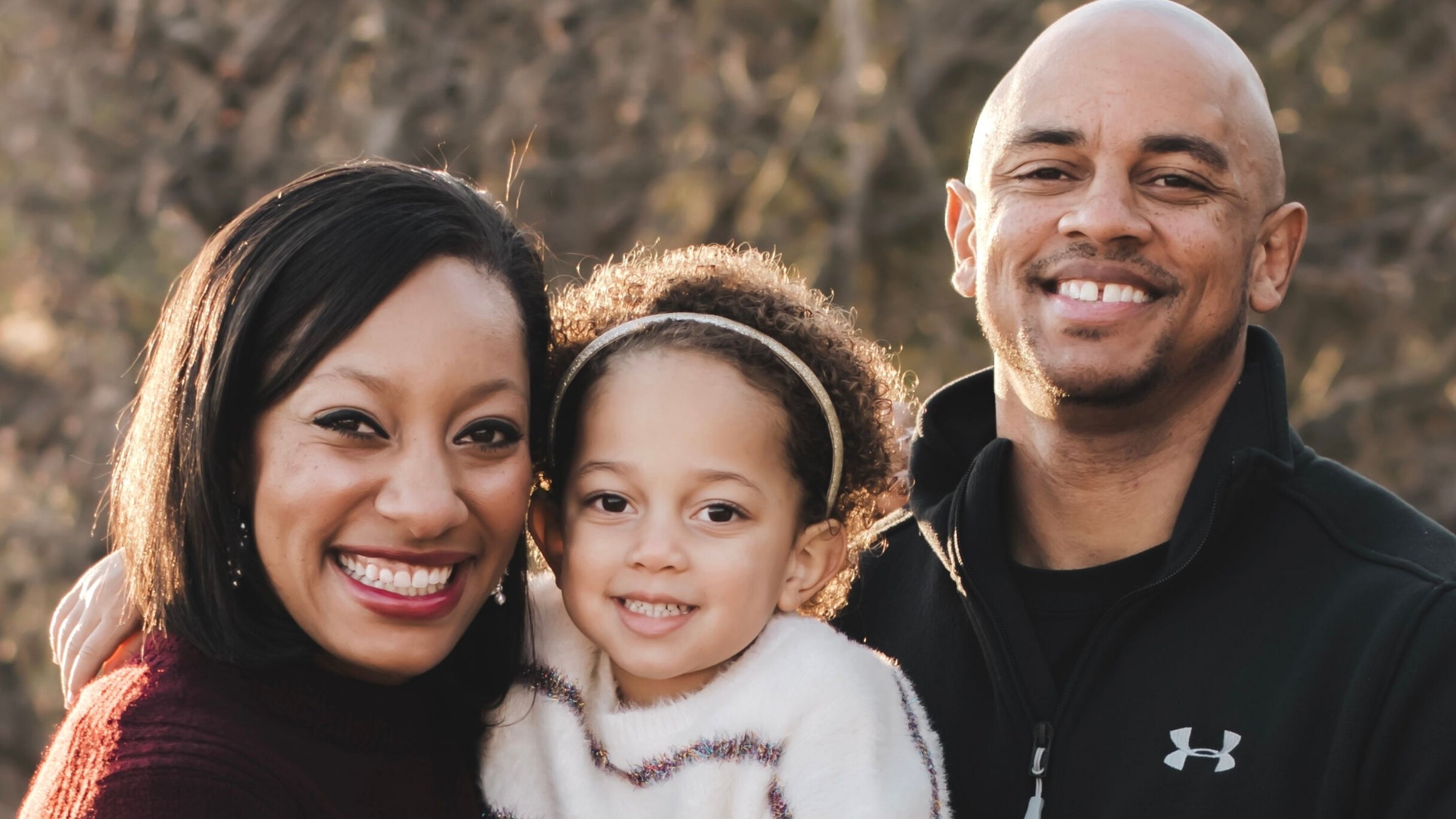 OUR CHAT WITH BRIANCA JOHNSON
Brianca Johnson is one of those women who instantly makes you feel like you're part of a community. She is an Air Force spouse, an Air Force Reservist, Mama, and a yoga teacher. She is passionate about helping other military spouses learn how to manage the stress of military life through meditation and yoga.
Brianca's bright smile instantly lights up a room and she is one of the most authentic and genuine people I've had the pleasure of meeting. It was an honor to collaborate with Bri to create the Mindful Moments Bracelet that embodies our shared love of yoga and meditation and how powerful they can be in shaping our lives. Say hello to my friend Brianca Johnson!
GIVE US A BEHIND-THE-SCENES PEEK AT YOU AND YOUR FAMILY – HOW DID YOU BECOME A MILITARY SPOUSE (MILSPOUSE)? WHAT DO YOU DO IN ADDITION TO BEING A MILSPOUSE? AND A FUN FACT ABOUT YOUR MILITARY FAMILY?
It all started in 2014 when I was a lieutenant at Moody Air Force Base, early in my active duty career as a public affairs officer. I was coordinating a media day, and my future husband was TDY there. We met, but it wasn't until nearly a year later that we reconnected. By that time I actually had short-notice orders to leave the states and head overseas to Korea soon. We made our long distance relationship work, and planned for our future together.
We got married in early 2016, and we were fortunate to land a joint-spouse assignment together in San Antonio shortly after.  Soon after our daughter was born, I happily decided to make a career transition from active duty to the Reserve in 2018 so we could have more flexibility as a dual-military couple. We were headed to Fort Bragg, and it was then that my life as a full-time military spouse, stay-at-home mom, Reservist, and yoga teacher took off.
Most people are often surprised to find out that I also wear the uniform. They are also usually intrigued that we are an Air Force family—our family's duty stations are often Army posts because my husband's career field liaisons with the Army.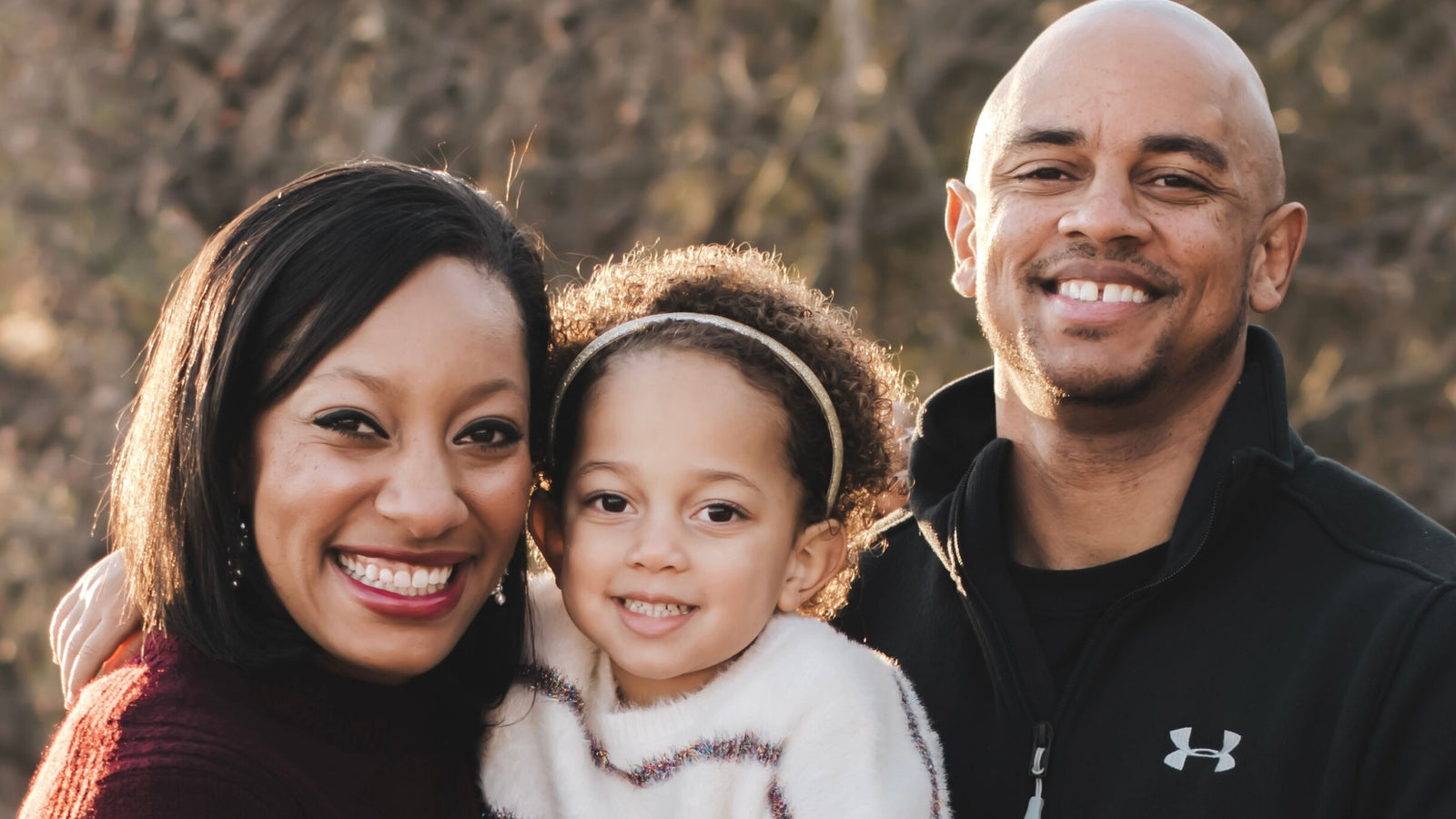 WHICH MILITARY BRANCH DOES YOUR SPOUSE SERVE IN AND FOR HOW MANY YEARS HAS HE SERVED?
My husband has been Active Duty in the Air Force for 13 years.
WHERE HAS THE MILITARY MOVED YOUR FAMILY OVER THE YEARS? WHICH WAS YOUR FAVORITE DUTY STATION AND WHY?
Together as a family, we have been to Joint Base San Antonio, Fort Bragg, Fort Leavenworth, and now, Fort Riley. We always like to say we haven't seen a bad duty station yet! I believe each place we've been together has blessed our family with exactly what we were needing in that season of life. There's been so much to love about each place we've been, but we really put our roots down together in Texas.  
We were fortunate to have a joint-spouse assignment, we bought our first home, we became parents, and both took major leaps of faith in our military careers. Since my husband is from San Antonio, we were also close to family during our time there. Texas will always have a huge part of my heart.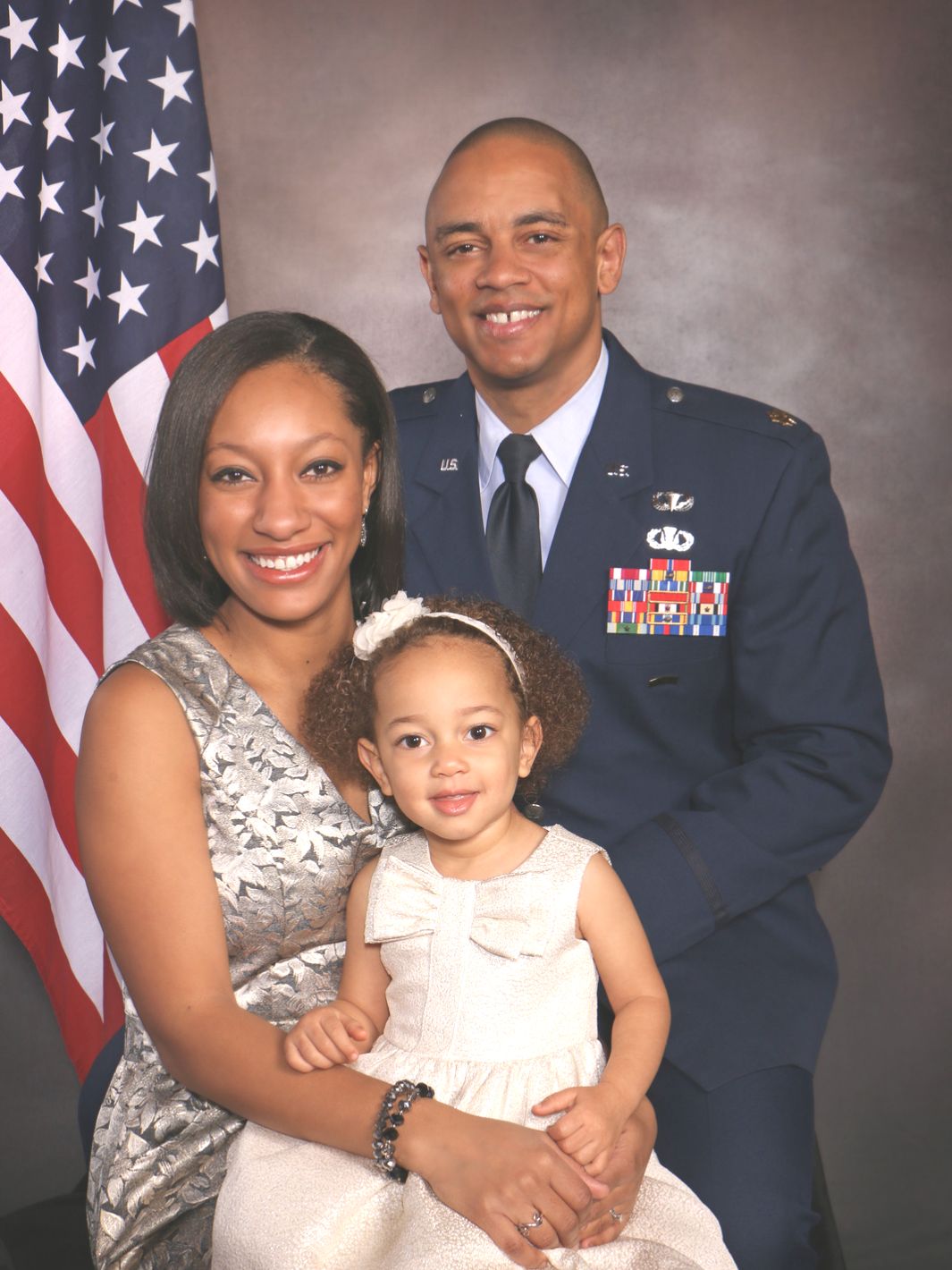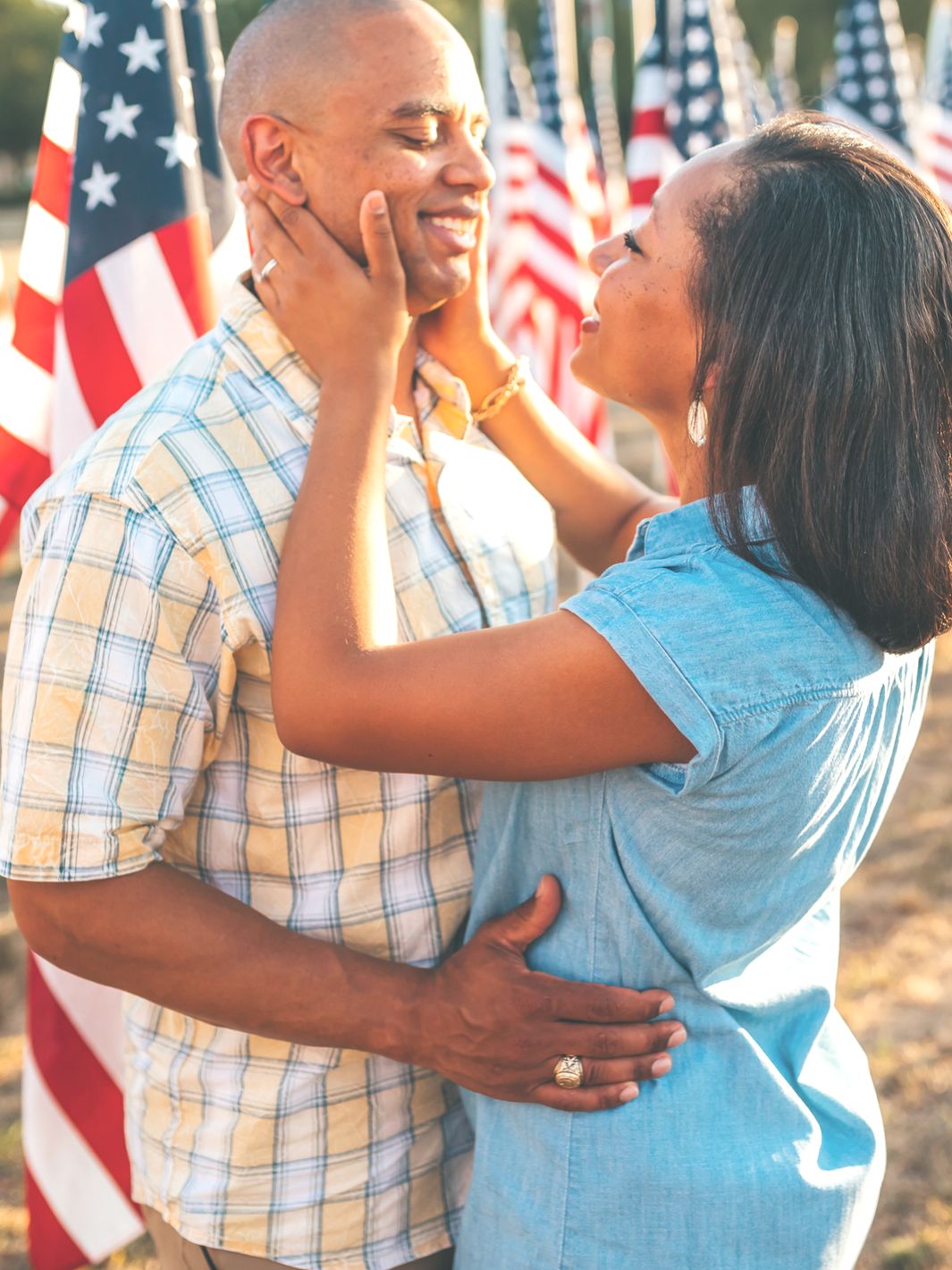 WHAT IS YOUR FAVORITE THING ABOUT BEING A MILITARY SPOUSE? TELL US SOMETHING THAT YOU HAVE LEARNED OR HAS MADE YOU STRONGER BECAUSE YOU ARE A MILSPOUSE?
I thrive on connection and a sense of community, and I love meeting new people. (Also my favorite things about teaching yoga!) I will always advocate for having a strong support system. I really value friendships, and I've learned that having the right people to lean on, and to support and encourage, truly makes all the difference.
I personally love the change of scenery that comes with PCSing every few years. I love getting to new places and leaving no stone unturned. I always make a little bucket list for our family, so we always have something fun and exciting to look forward to together. I know our time spent in one place is limited, so I like to capitalize on memory-making and special experiences together. 
WHO INSPIRES YOU AND WHY?
My family inspires me. I'm always in awe of my husband's strength and his true commitment to our faith, our family, and our country. Our daughter's resiliency reminds me how strong we are together as a family. The lifestyle we live as a military family can feel rushed, but being a mom has given me opportunities to slow down and cherish the simple things. Seeing life through the lens of my little girl has allowed me to rediscover a sense of playfulness, curiosity and adventure, and to sprinkle a little lightheartedness in all situations.
WHICH CHARLIEMADISON EVERYDAY REMINDER DO YOU WEAR ON YOUR WRIST AND WHY DID YOU CHOOSE THAT PARTICULAR BRACELET?
I feel so grateful wearing the Mindful Moments Bracelet, my collaboration with Charliemadision Originals. I love this everyday reminder to live mindfully—to pause, breathe and create space for ourselves while doing the things we love most. I think about the special time and attention that went into creating this bracelet, while keeping our love and passion for supporting our military spouse community in the forefront. I love to pair it with the Be Present Bracelet. They look great together, and the meanings of both bracelets just compliment each other beautifully!
WHAT DO YOU DO TO STAY CONNECTED TO WHAT MATTERS MOST, DESPITE THE UNCERTAINTY, FREQUENT MOVES, AND DEPLOYMENTS THAT GO ALONG WITH BEING A MILITARY FAMILY?
I believe that my husband and I make a great team, and I always remind myself that what he needs from me and what the Air Force asks of me are often completely different. In my heart I am a wife first and foremost, and the role of military spouse is secondary. Being a military spouse is part of who I am, and I am so proud of it, but it's not my entire identity. I believe this thought process keeps me grounded, it reminds me to stay true to who I am, and to prioritize the true needs of our marriage over the challenges of military life. 
Leaning heavily into my faith and my yoga practice have allowed me to bring a level of balance and clarity into my life, although every year continues to look different for our family. I find myself feeling more patient, more understanding, and more present. I feel more connected to who I am, and I know I am a better wife and mother because of it.
Even when circumstances feel uncertain, I continue keeping my faith in the forefront and continue trusting the process. I try my best to keep a growth mindset. On tough days I find myself reflecting on times that seemed really dreadful in the past, and rest knowing I can just laugh about it now!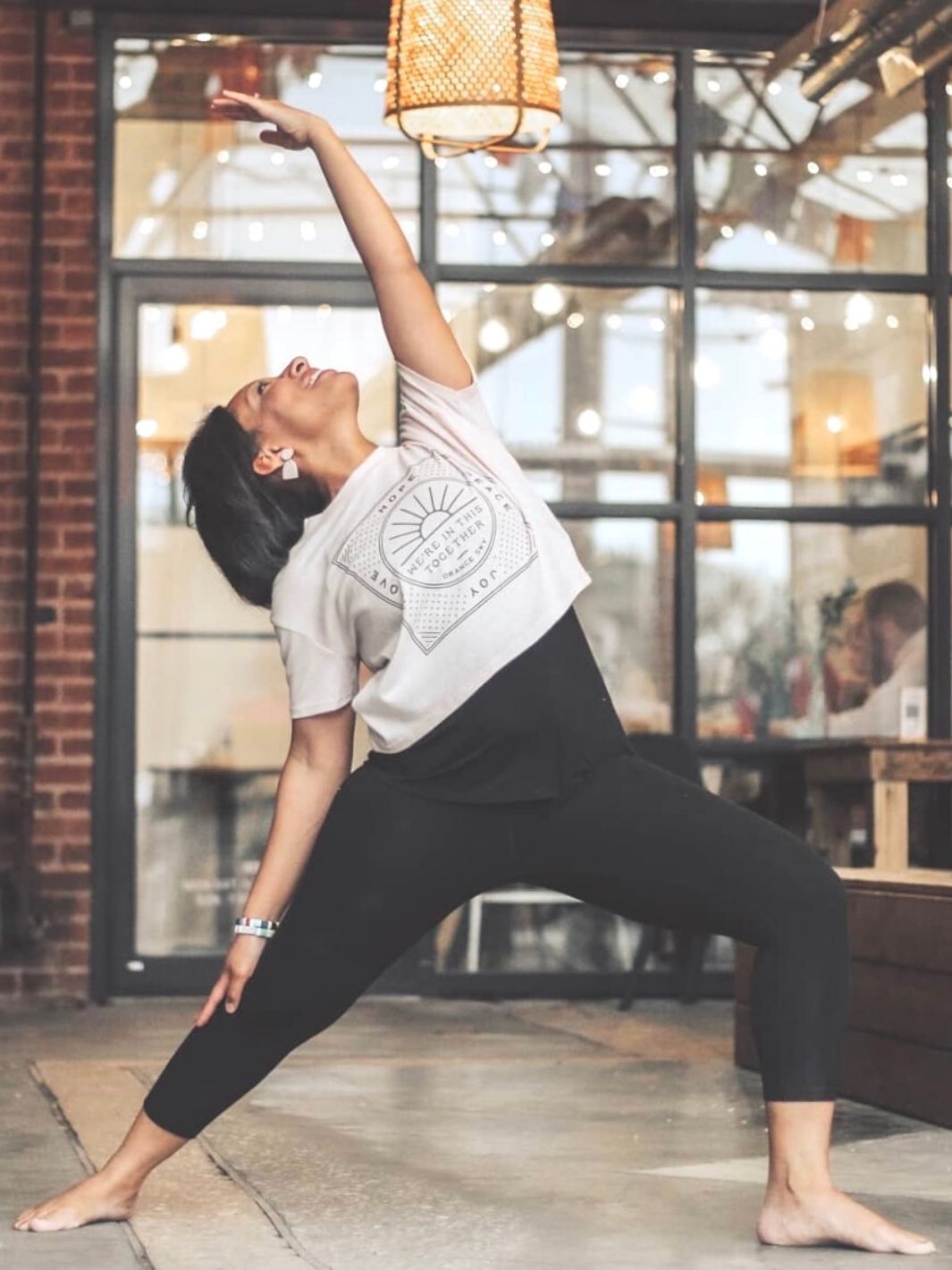 WHAT ADVICE WOULD YOU GIVE TO A FELLOW MILITARY SPOUSE WHO IS STRUGGLING WITH MILITARY LIFE OR DEPLOYMENT?
"You glow differently when you're happy and you're healing."
This lifestyle is incredibly demanding, but when we take time to take care of ourselves, the load will always feel a little lighter. We have to invest in our rest, and prioritize our mental and physical health. We have to hold ourselves accountable knowing we can't pour from an empty cup. When it comes to our health, we have to acknowledge that no one else can take care of us the way we can take care of ourselves. 
I believe a huge part of bringing our wellness journey full-circle lies in knowing who we are, and what brings us real joy and contentment. I feel that when we make more time to pour into what our minds and bodies need, we uncover a sense of happiness we are all deserving of.
WE HAPPEN TO BE QUOTE LOVERS AROUND HERE – CAN YOU SHARE A FAVORITE QUOTE THAT KEEPS YOU INSPIRED?
"My mission in life is not merely to survive, but to thrive; and to do so with some passion, some compassion, some humor, and some style."
~ Maya Angelou
WHERE CAN OUR READERS FIND YOU ONLINE?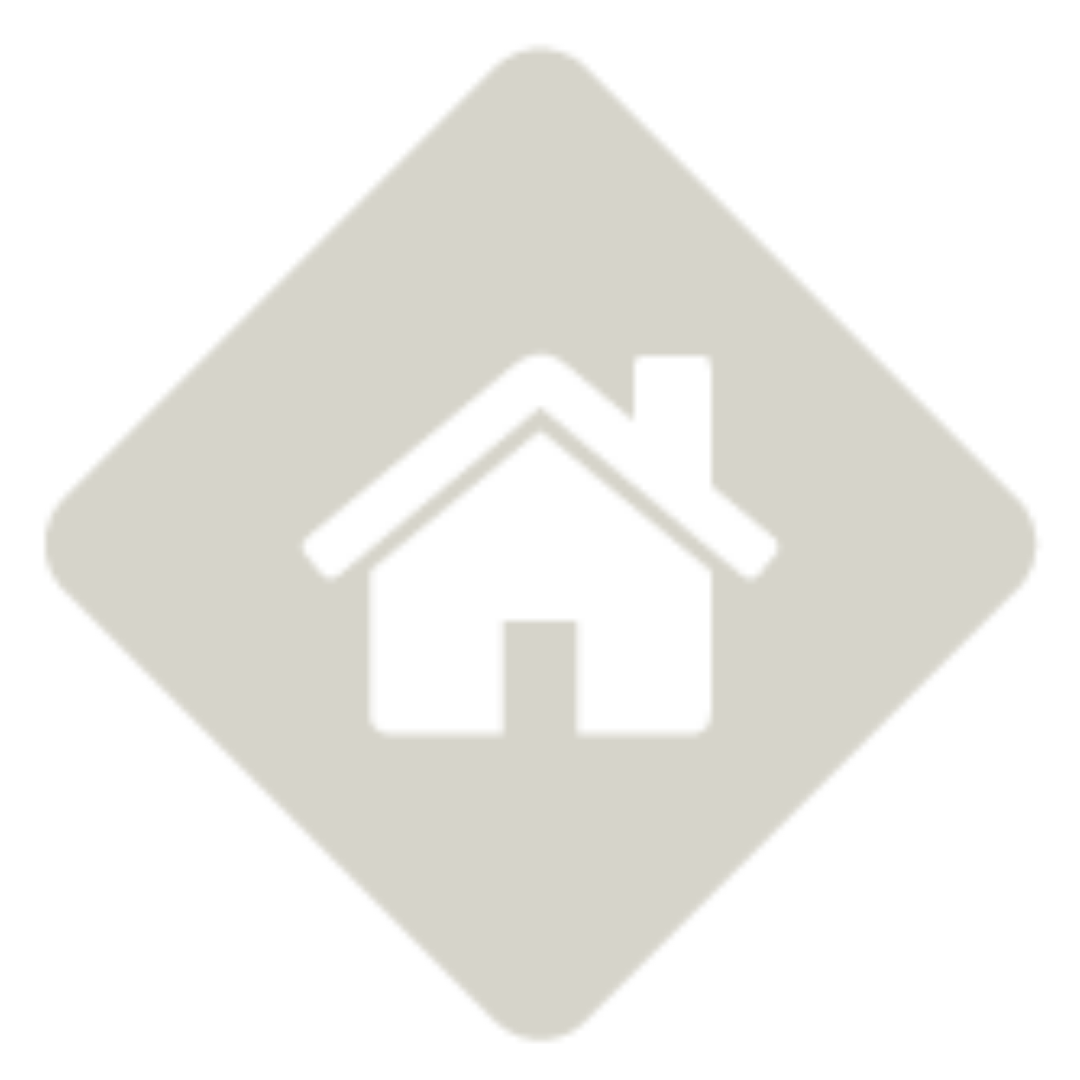 Website
Meet a milspouse Series
Shining a light on the military spouse community
Get inspired by the amazing things these military spouses are doing to support military families around the world