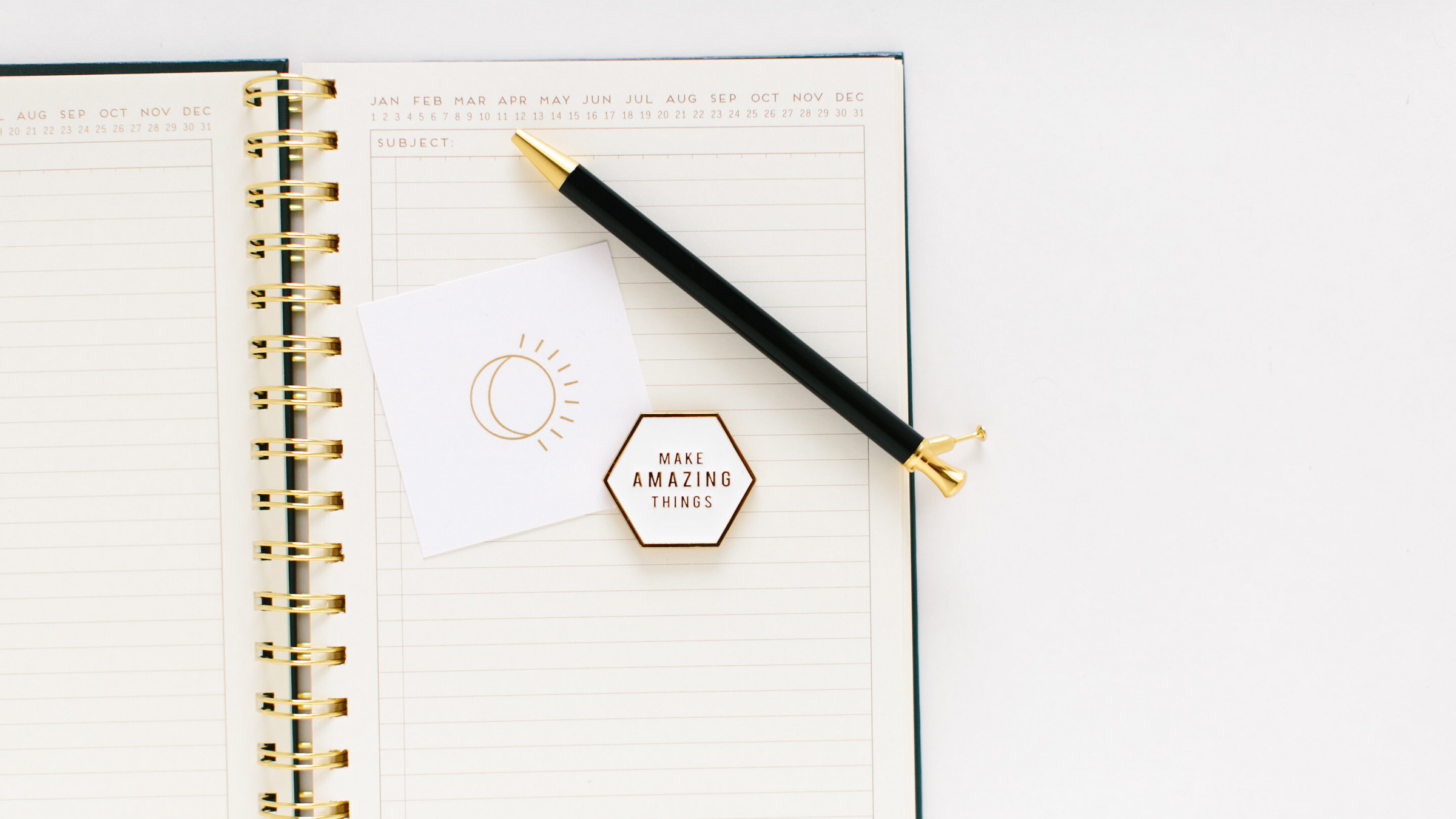 Supporting Military Families:
Collaborating, Inspiring, & Giving Back
A Look back at 2022
There's something to be said for taking time to look back on the year to see what you filled your time with, where memories were made, and celebrate the impact you had on those around you. For us, it's not about making sales or selling out of Minis of the Month. Community is what powers our small business and we intentionally look for opportunities to inspire fellow military families, shine a light on another military spouse who's hustling to make her dream come true, and support organizations that work diligently to make a difference in the military community.
We are incredibly grateful for the opportunities that came our way in 2022 - the support of our Community, the sweet words of encouragement, and the inspiration you give us to continue to bring you resources that support each season of military family life. We are honored to share this year's journey with you and to walk beside you next year as we continue to advocate for and inspire the military families around us. Here's to an epic 2023!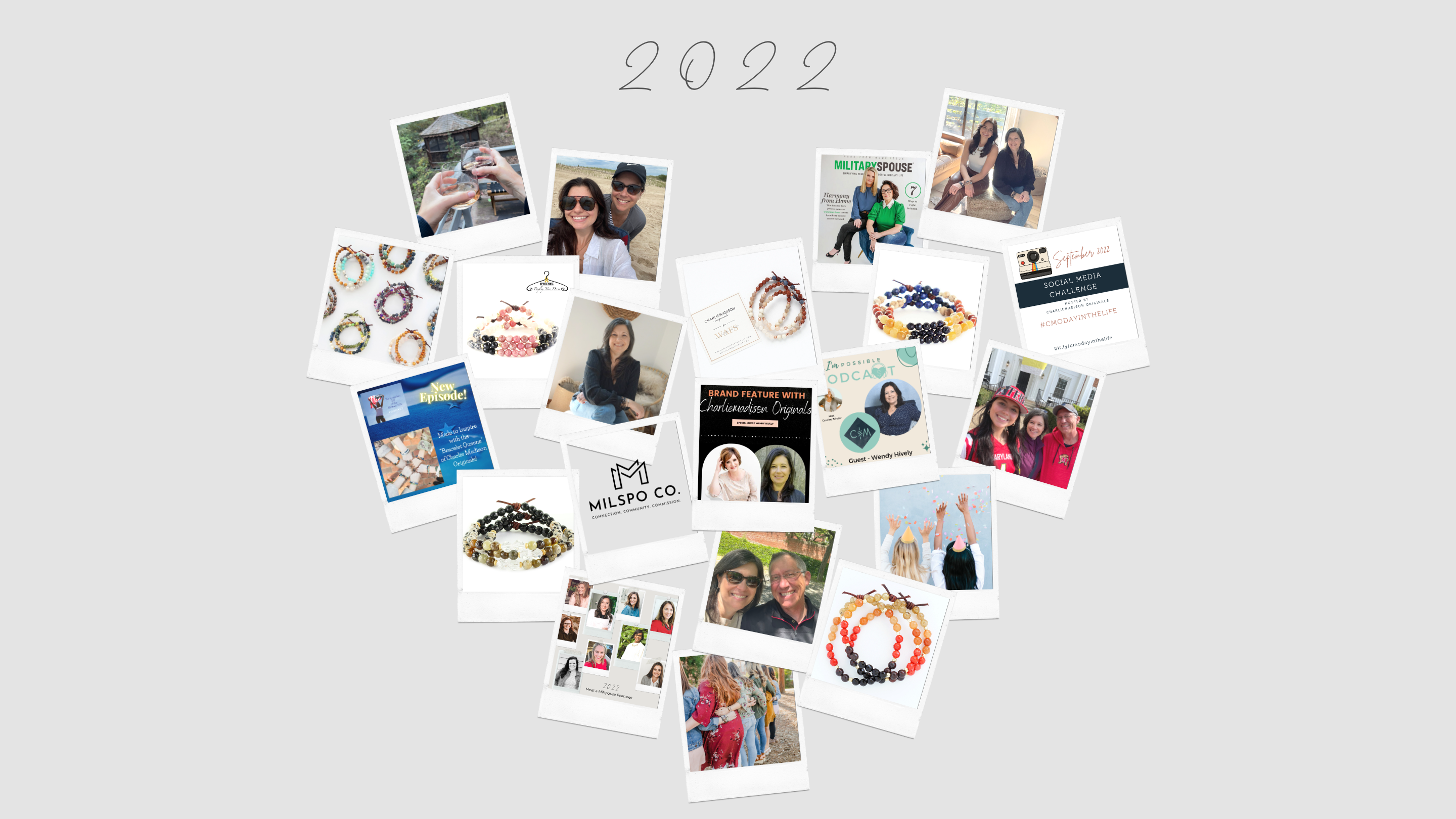 January
Our favorite way to get inspired is to listen to what the Charliemadison Community wants, so we jumped right into the new year with a new Mini of the Month program (a Charliemadison Community favorite), and pretty stackable Birthstone Bracelets that have been on our Community's wish list for ages.
We also introduced another fun perk for our Insiders Group - a complimentary monthly e-magazine filled with seasonal inspiration, essential oil bracelet blends, and the meaning behing the gemstones in the Mini of the Month.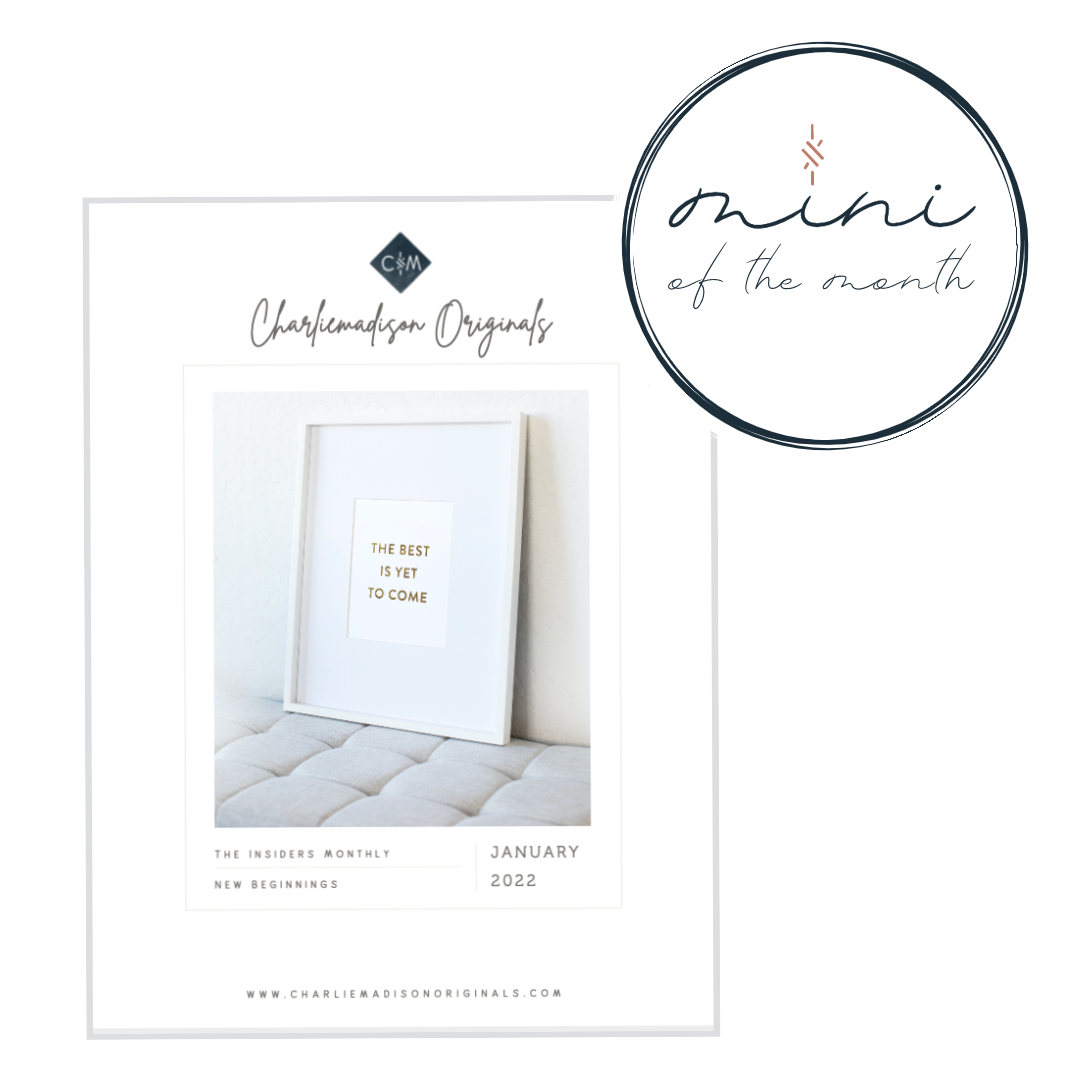 February
This month brought a re-design of a fan favorite - the Soul Sister Bracelet - in two gemstone combos and in a Mini bracelet.
We also added a new style for military families - the Military Brat Bracelet. After hearing the stories of many in our Community about their fond memories of growing up in a military family, we knew we had to add this special bracelet to honor their journey.
March
This month brought two collaborations with military spouse owned businesses. Charliemadison founder, Wendy Hively, spoke with Caroline Schafer on the I'm Possible podcast hosted by Spouse-ly.
Our fifth year of collaborating with InDependent on the Flourish Bracelet - a custom design that celebrates their 2022 Wellness Summit for military and first-responder spouses. A portion of the proceeds from the sale of this bracelet are given directly to InDependent in support of their mission.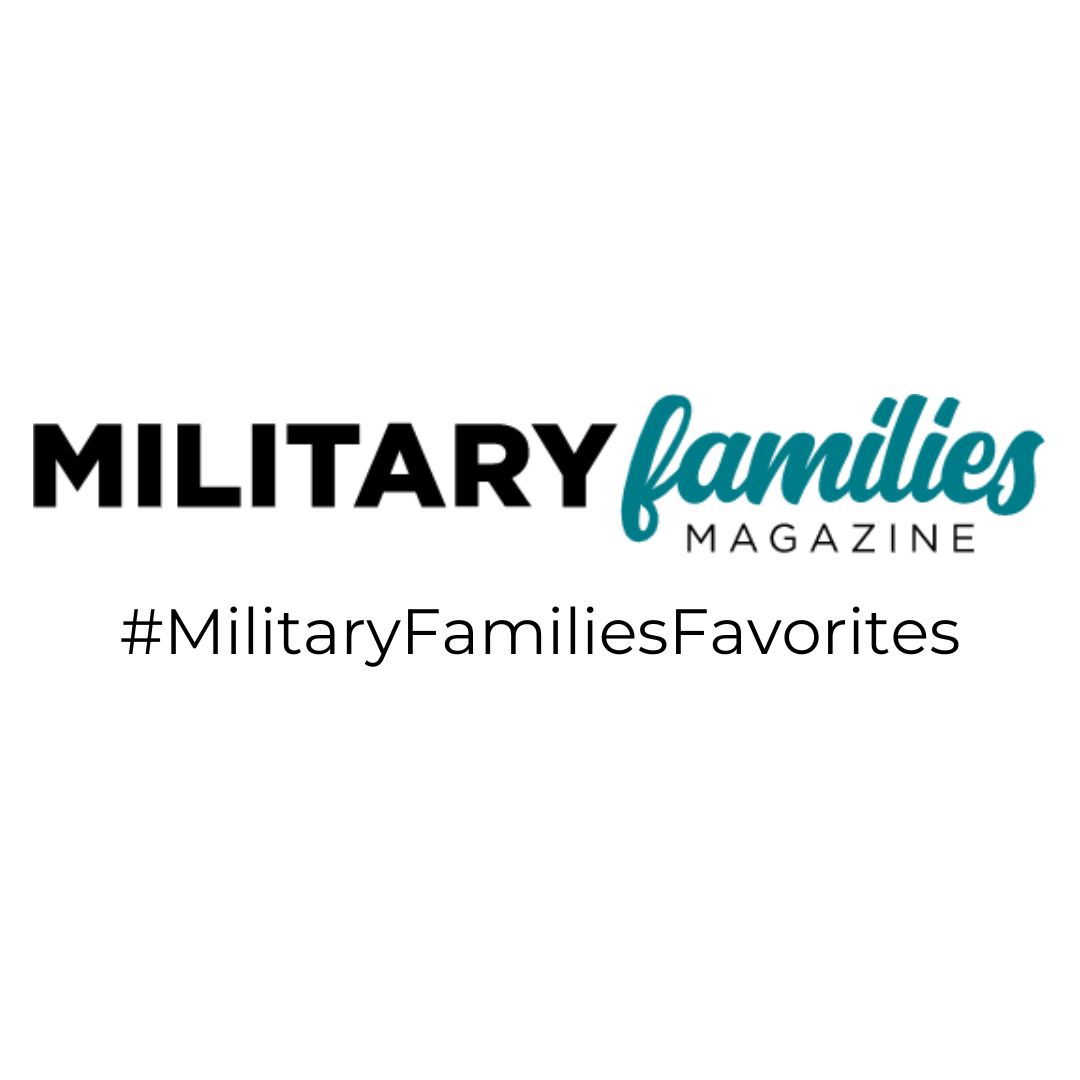 APRIL
Another incredible collaboration this month with Got Your Six Support Dogs - the Never Walk Alone Bracelet highlights this non-profit organization's mission of helping veterans and first-responders regain their lives through the healing power of dogs. A portion of the sale of this bracelet is given directly to Got Your Six Support Dogs.
We were honored to be featured by Military Families Magazine as one of their #MilitaryFamiliesFavorites - a true honor!
May
May brought two more collaborations with some incredible military spouses. A bracelet collaboration with the Wives of the Air Force - a blog created by two Air Force spouses who are passionate about making the military journey easier and clearer for other WAFs no matter where they are.
A second collaboration highlights the mission of Operation Deploy Your Dress (ODYD) - deploying America's patriotism one dress at a time. This bracelet gives back to ODYD by supporting its mission of providing military servicewomen and military spouses with formalwear at no cost.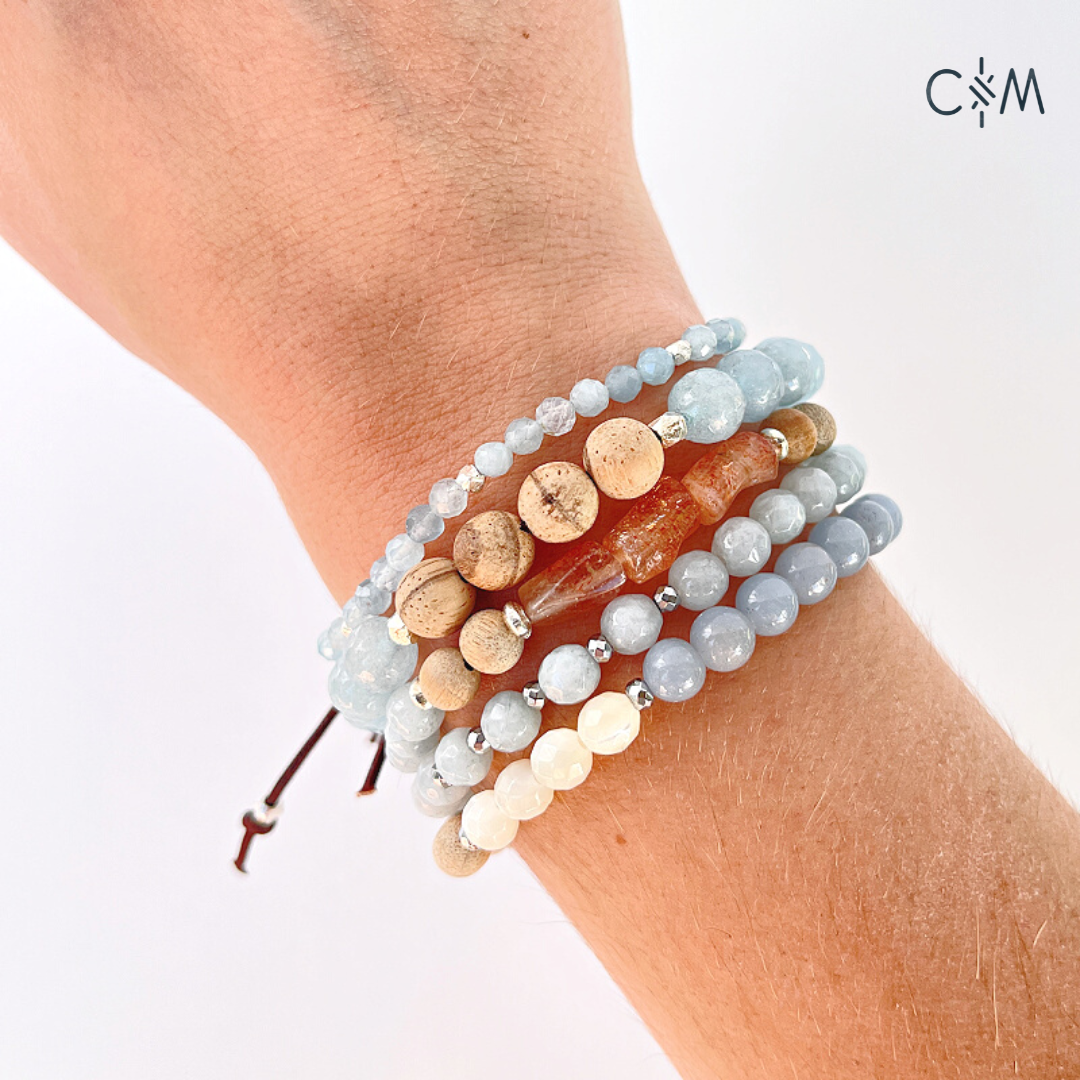 JULY
This month we got to share a little down time with family during our annual beach trip to Rehobeth Beach in Delaware. A much-needed relaxing week to break up our busy year.
Our founder, Wendy Hively was honored to chat with Dawn Sinkule for her podcast - Digital Dawn.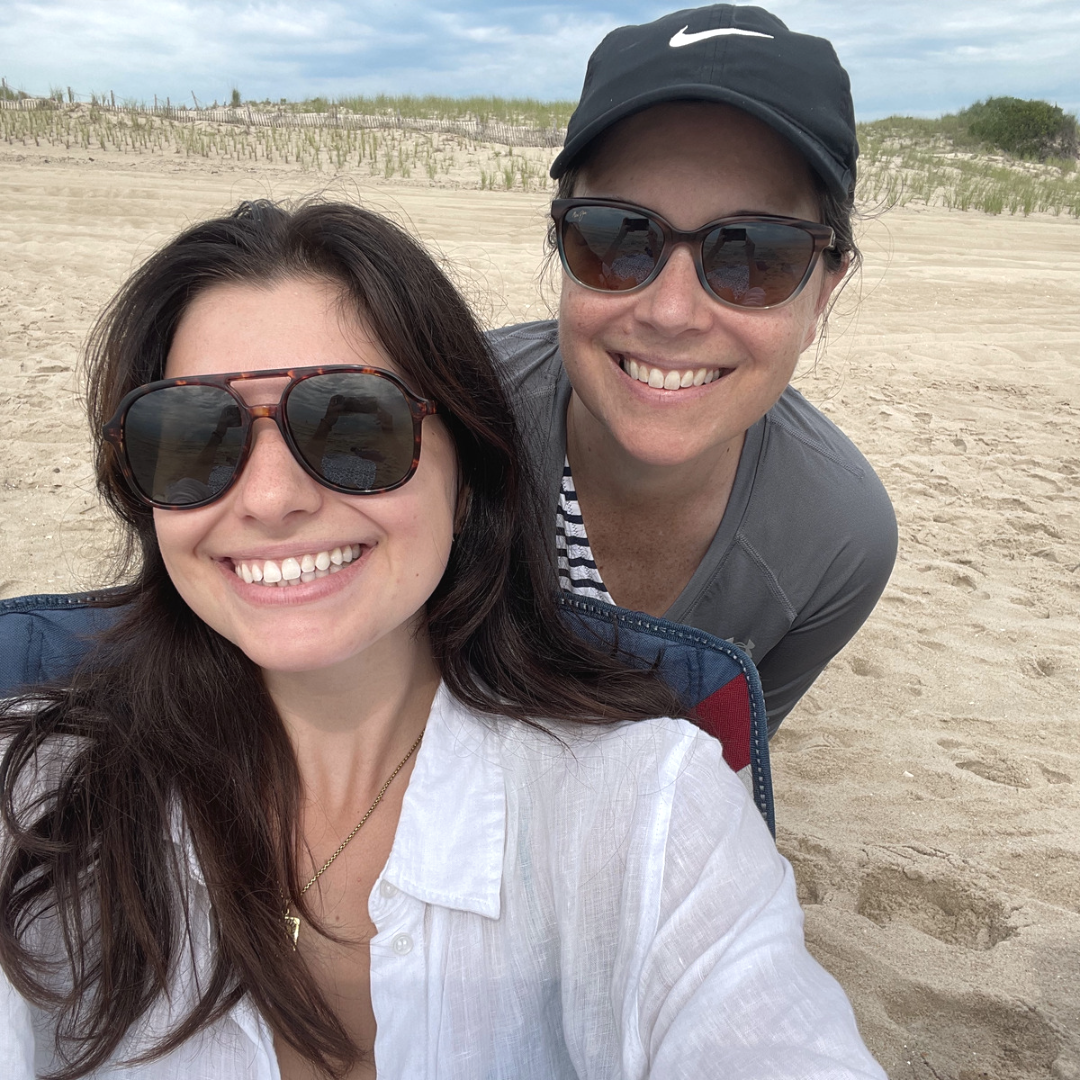 August
This month we were thrilled to help celebrate Military Marriage Day - an annual event that supports and celebrates military marriage.
We were also hard at work creating the Stack Bar - inspired by all the beautiful bracelet stacks our Community dreams up. The Stack Bar features curated bracelet stacks for military families, everyday inspiration, each season, and birth month celebrations.
September
This month, we hosted a 30-day social media challenge called #CMODAYINTHELIFE to help us get to know our Community and to shine a light on what makes us all unique.
We were also honored to be featured in Military Spouse Magazine's Work From Home issue - a BIG thanks to them for sharing our mission!
Finally, we took a road trip the beautiful mountains of Virginia for a 3-day planning and photography retreat. Our gorgeous cabin in the woods was the inspiration behind the holiday Cabin Collection.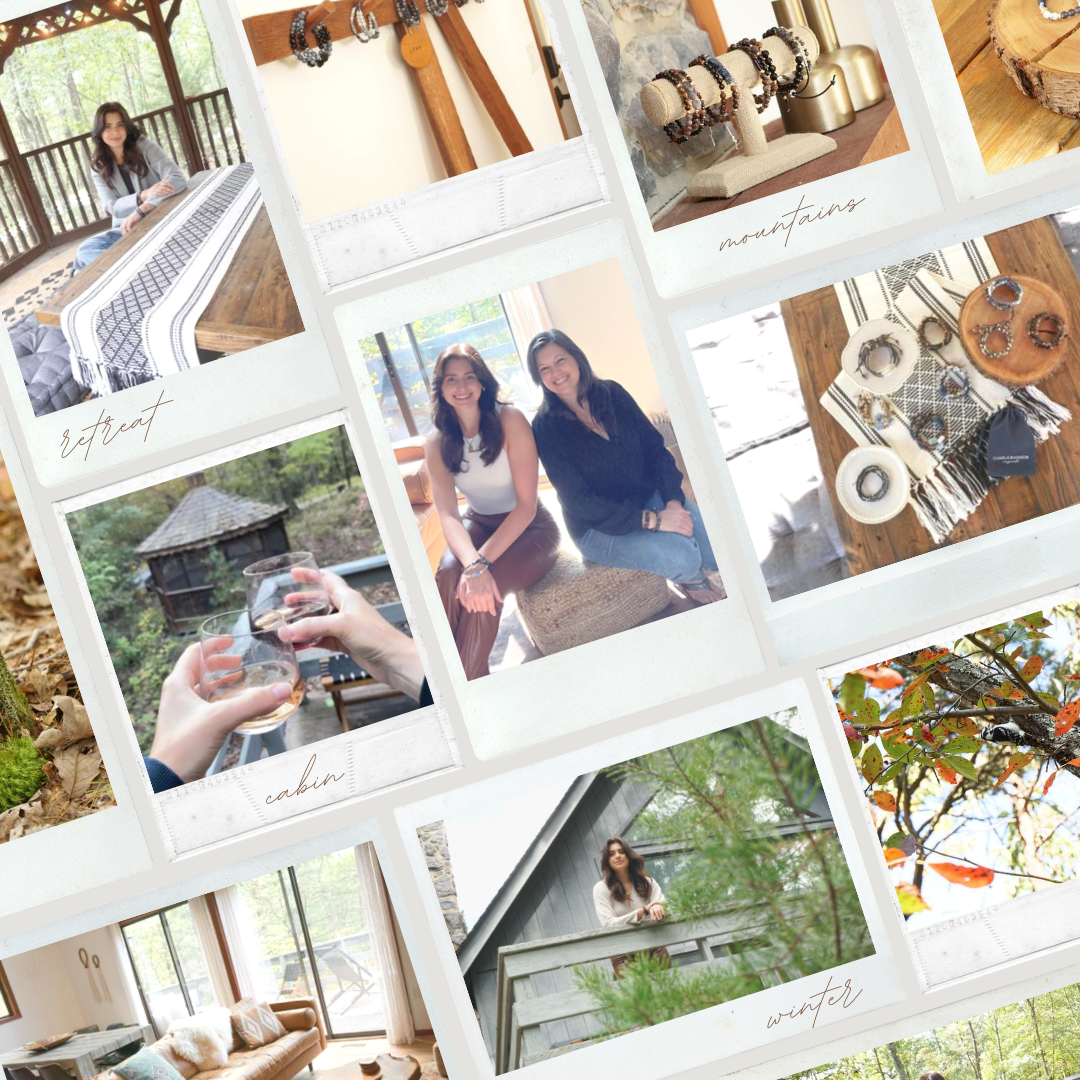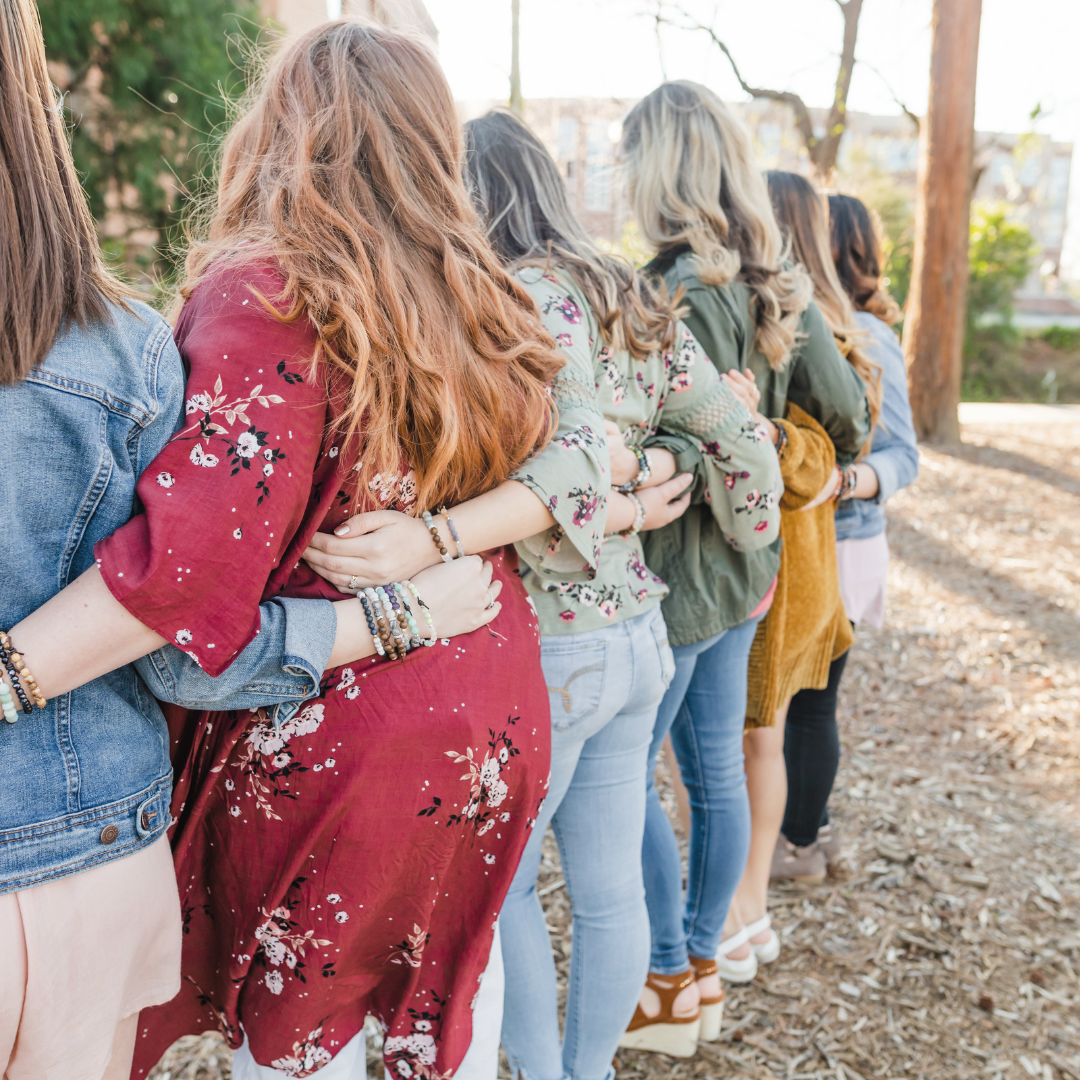 October
This month, we released a bracelet that has been in the works for several years - our Breast Cancer Awareness Bracelet. We also teamed up a second time with Sons of the Flag to collaborate on a bracelet that highlights their "Brighter Than the Fire" campaign.
We were thrilled to welcome 13 lovely new ladies to the Charliemadison Ambassador Team - these ladies are either military spouses or have military heroes in their families.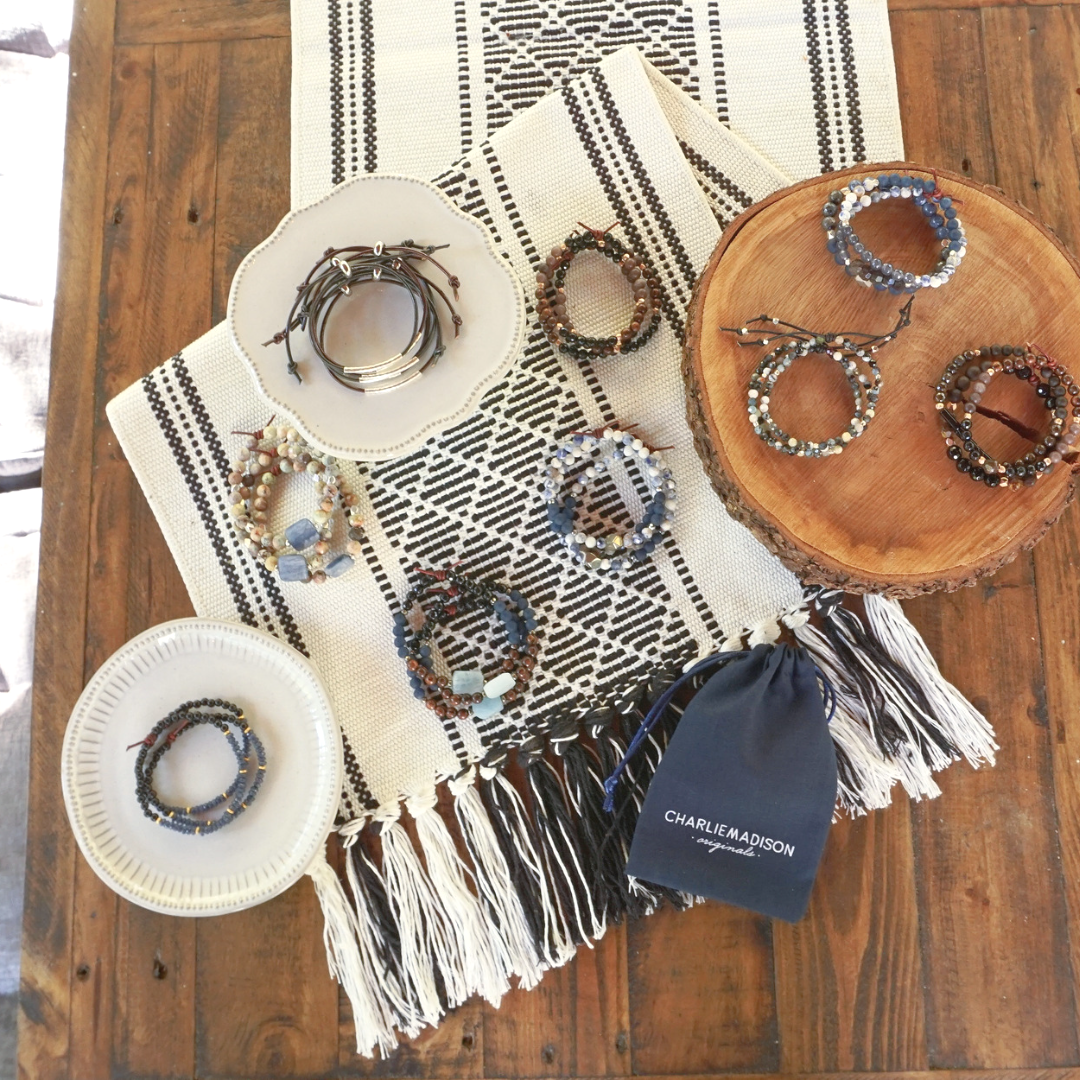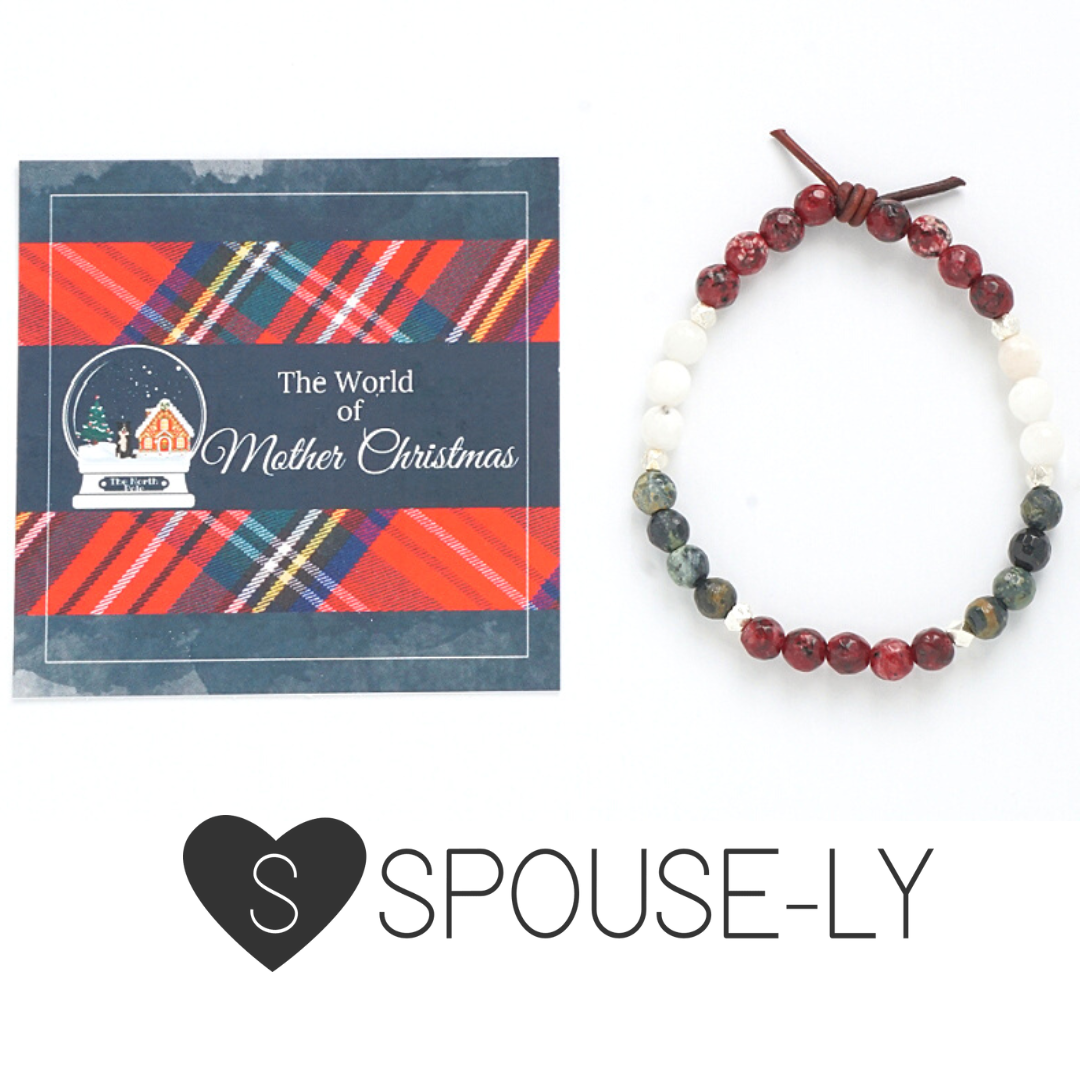 December
This last month of 2022 was all about celebrating military spouses and the inspiring work they are doing for the community! We collaborated with fellow military spouse Caroline Schafer - who is the gal behind The World of Mother Christmas - to create a beautiful bracelet that we sold exclusively through Spouse-ly.
Finally we wanted to celebrate the nine beautiful ladies we featured in our Meet a Milspouse blog series this year. They are paving the way and inspiring the next generation of military spouses with the work they're doing today. We are so honored to have shared their stories this year.