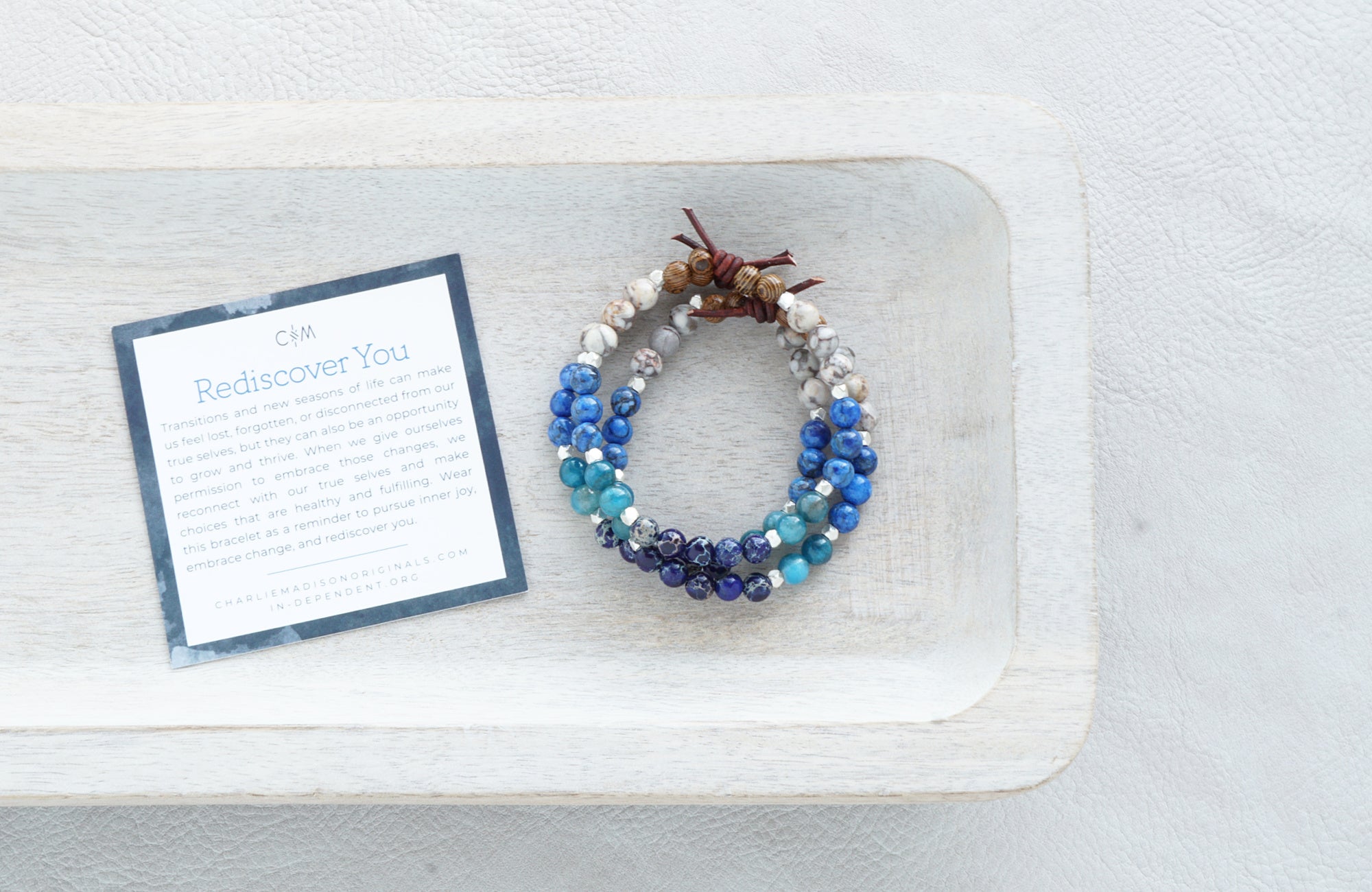 Military Spouse Collaboration
Charliemadison X InDependent Collaboration
When you find a group of military spouses that you admire for all the goodness they pour into the military family community, collaborating is the icing on the cake. This is the sixth year we have collaborated with InDependent to create a bracelet that celebrates their annual Wellness Summit - a virtual anytime, anywhere retreat for military spouses - past, present, and future.
The latest addition to our Bracelets that Give Back Collection shines a light on the 2023 InDependent Wellness Summit and their theme "Rediscover You." Helping military families cultivate gratitude and joy through any season of change, this year's Summit encourages you to rediscover wellness, no matter which season of life you find yourself in.
Rediscover You Bracelet
Transitions and new seasons of life can make us feel lost, forgotten, or disconnected from our true selves, but they can also be an opportunity to grow and thrive. When we give ourselves permission to embrace those changes, we reconnect with our true selves and make choices that are healthy and fulfilling. Wear this bracelet as a reminder to pursue inner joy, embrace change, and rediscover you.
The Rediscover You Bracelet is a celebration of the 2023 InDependent Wellness Summit and a reminder of your commitment to health and wellness. A portion of the proceeds from this bracelet will be donated to InDependent.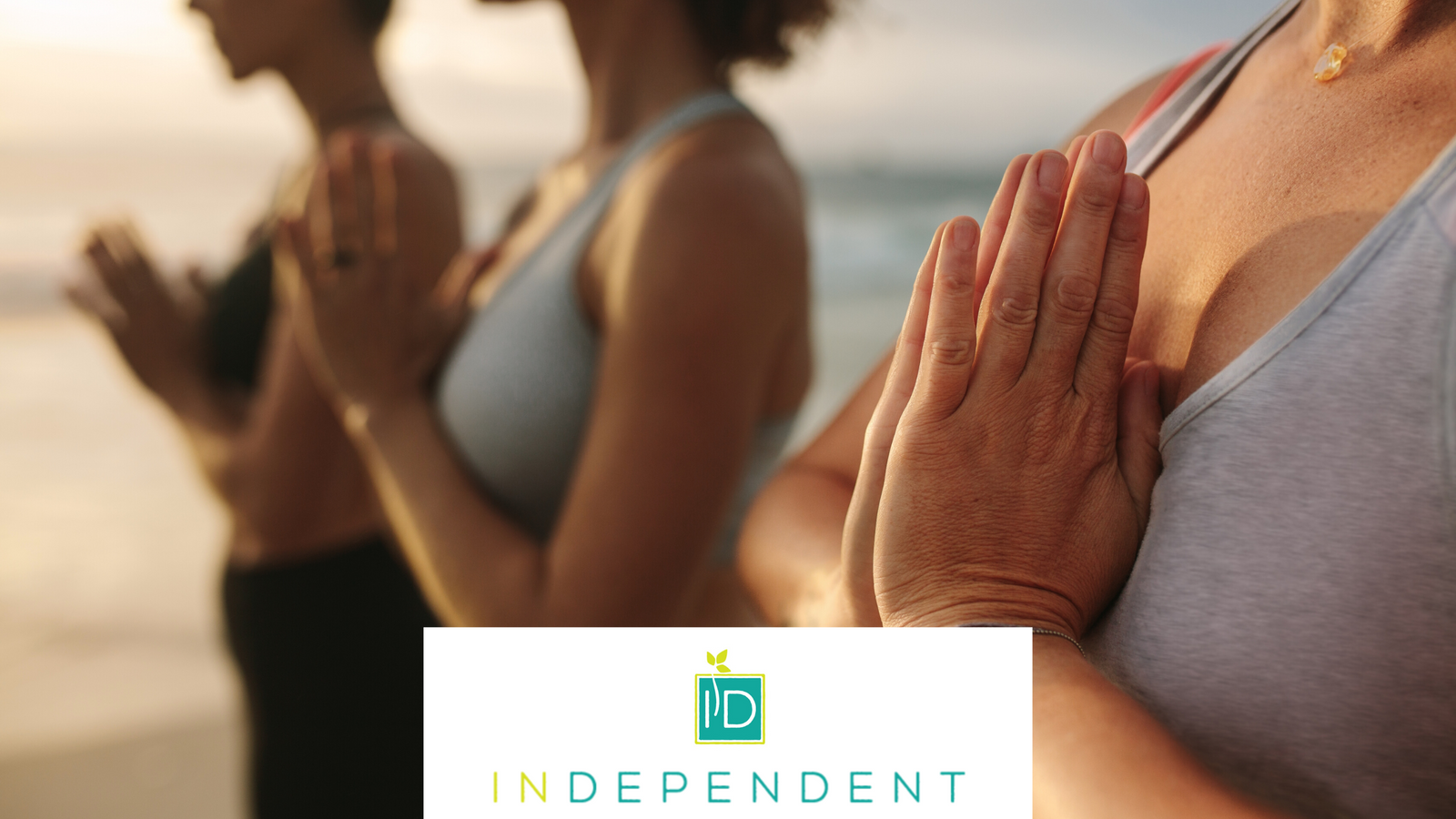 About InDependent
InDependent is a wellness community built by military spouses for military spouses of all branches of the U.S. Armed Forces. To impact the heart of the home is to influence the wellness of our service members and future generations. InDependent makes wellness accessible and creates opportunities for all military spouses to connect for friendship, accountability, and inspiration.
In 2013, five military spouses identified a need within the community for a tailored social wellness program that offered a sense of inclusion for spouses of all branches of the U.S. Armed Forces. Thus, InDependent™ came to fruition.
Fast-forward to today, having merged with The Other Side of Service (OSS) to become a stand-alone 501(c)(3) non-profit organization in 2018.
InDependent is the host of the annual InDependent Wellness Summit. Since its creation in 2015, this annual virtual summit has been attended by over 5.8K military and first responder spouses from all military and service branches, living all over the world.