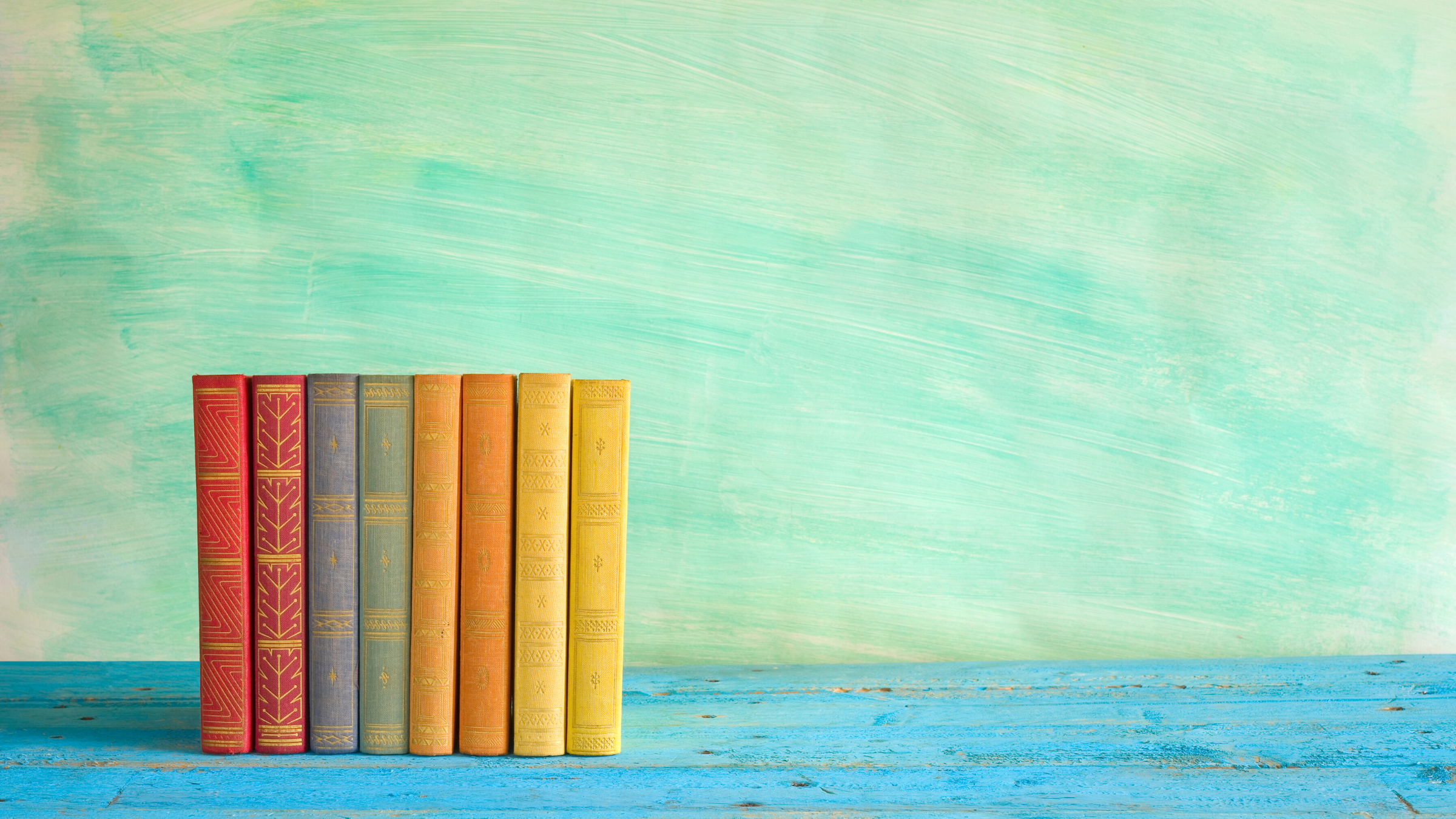 June 2023 Book Recommendations from the Charliemadison book club
Once again, without realizing it, I've put together a list of summer reads that includes six books with travel or ocean themes. This group of eight is a mix of themes - mystery, love story, and police/legal. I enjoyed every one of them, including four that are part of Kindle Unlimited for those of you that have memberships - they're included. You can't go wrong with any of them.
I hope you find something that makes you want to rush over to your local library or book store to add to your TBR (to be read) list!
XO, Wendy
THE CHANGE
AUTHOR: KIRSTEN MILLER
A trio of women from a seaside community in Long Island discover that the mid-life changes they're experiencing aren't a burden, but a very powerful blessing. They use their powers to help solve the murder case of a young girl the police have swiftly moved on from and end up head to head with the rich and powerful men who live in a community where the rules don't seem to apply.
I couldn't have loved this book more! The trio of main characters are quirky, funny, and so relatable. They challenge the stereotype that women in mid-life and beyond simply disappear into the background, yet these women embrace the changes and use them to help those most vulnerable. Such a great story!
Find on Amazon
THE SOULMATE
AUTHOR: SALLY HEPWORTH
Gabe and Pippa seem to have the perfect marriage and move to a sleepy seaside town to slow down the pace of their lives. Yet the cliff next to their home is where people come to jump to their deaths and Gabe has a way of talking them out of ending their lives. Until one woman does go over the edge and Pippa discovers that Gabe knew her. As Pippa starts to question what she knows about Gabe - her soulmate - long buried secrets come out into the light.
I listened to this one as an audiobook and the narration was fabulous. With a seaside theme, this one is a perfect addition to your summer reading list and will keep you guessing until the end.
Find on Amazon
MAD HONEY
AUTHOR: JODI PICOULT & JENNIFER FINNEY BOYLAN
Olivia and her son Asher move back to her small New Hampshire home town to escape the cruelty of her surgeon husband. Lily and her mom move to the same town to make a fresh start. When Lily and Asher fall head over heels for each other, they feel as if life is finally giving them a chance. Until Olivia receives a call that Lily is dead and Asher has been arrested. As the trial progresses and secrets are revealed, Olivia is left wondering if Asher was really capable of murder.
Jodi Picoult is one of my favorite storytellers - she has a gift for weaving so much detail into her stories and getting you invested in the characters. This book was on my TBR list for a while, but after getting so many rave reviews, I picked it up and wow, it was incredible. I realized there were many things I was uneducated about and I am so grateful I read this book - beautiful and heartbreaking all at the same time!
Find on Amazon
HAPPY PLACE
AUTHOR: EMILY HENRY
Harriet and Wyn have been together since college and were planning their wedding, until they broke up suddenly and didn't tell their close-knit friend group. Now, as the group re-unites for their annual getaway in Maine, Harriet and Wyn discover they're sharing a bedroom and don't want their friends to know they've broken up. As the week progresses, Wyn and Harriet vow to play their part to keep the secret from their friends, but learn that they also have secrets from each other.
Another fun summer read from Emily Henry. Fun characters and a setting that makes you wish to be hanging out for the summer in Maine. An easy and quick read to pack for your vacation.
Find on Amazon
THE MAID'S DIARY
AUTHOR: LORETH ANNE WHITE
As a maid, Kit Darling moves in the shadows - in and out of rich family's houses and snooping into their lives and secrets. When Kit discovers a secret about her newest clients, she realizes that she may be in danger. When detective Mallory Van Alst is called to the scene of a crime at a luxury home, she finds a violent attack has happened, yet there is no body, no homeowners, and the maid is missing. Mallory starts to unravel the truth from the next door neighbor, Kit's friend, and the homeowner's acquaintances.
A friend of mine recommended this book and since I love a good mystery, this audiobook was an immediate download. I finished this one in a day and a half and didn't ever want to hit pause. This is a must-read for your summer list.
*Bonus - if you have Kindle Unlimited, this one is included.
Find on Amazon
HALFWAY TO YOU
AUTHOR: JENNIFER GOLD
Reclusive author Anne Fawkes has hidden from the public on San Juan Islands since publishing a best-selling novel after a Mediterranean adventure introduced her to two men - her soon-to-be editor and the love of her life. When podcaster Maggie Whitaker convinces Anne to share her story, Anne agrees only if the interview isn't recorded. Maggie hopes to change Anne's mind yet soon discovers their lives are intertwined in ways she never imagined.
I took a chance on this book after seeing that it was included in Kindle Unlimited and that it got great reviews. I loved every minute of this book - from the travels in the Mediterranean to the complicated family history to the bond between Maggie and Anne. Summer reading at its best with this book.
*Bonus - if you have Kindle Unlimited, this one is included.
Find on Amazon
THE FORGETTING
AUTHOR: HANNAH BECKERMAN
Anna Bradshaw wakes to a hospital room and her husband, Stephen, yet she can't remember him or how she got there. The doctors tell her the amnesia is temporary, but Anna struggles to remember anything about her life. Livvy Nicholson, a new mom and wife to Dominic, is about to return to her job after maternity leave, but when her estranged mother-in-law keeps showing up and making strange claims, Livvy wonders if she knows her husband at all. Although they live 100 miles apart, Anna and Livvy's lives become intertwined and they'll have to uncover how the pieces fit together.
Another book I took a chance on after seeing it in Kindle Unlimited and wow was this a page-turner. Each chapter shared small details about both women's lives until the crash of realization about their connection. Completely captivating with a twist I never saw coming.
*Bonus - if you have Kindle Unlimited, this one is included.
Find on Amazon
THE LIGHT ON FARALLON ISLAND
AUTHOR: JEN WHEELER
Lucy Riley wants a fresh start and escapes to the Farallon Islands in 1859 to serve as the teacher to the lighthouse keeper's children. There she meets Will Sisson, a mysterious man who recognizes Lucy's name, but not her face. As Lucy settles into her life, she realizes the island is filled with dangers of its own and the secrets she keeps seem to be like a dark cloud around her. Lucy must learn to adapt to life on this treacherous island and decide how to confront the ghosts of her past that threaten to reveal themselves.
A beautiful love story that contrasts against a harsh and dangerous island. Another Kindle Unlimited read I took a chance on this month and was not disappointed. A mesmerizing story about love, loss, and the secrets we keep buried.
*Bonus - if you have Kindle Unlimited, this one is included.
Find on Amazon