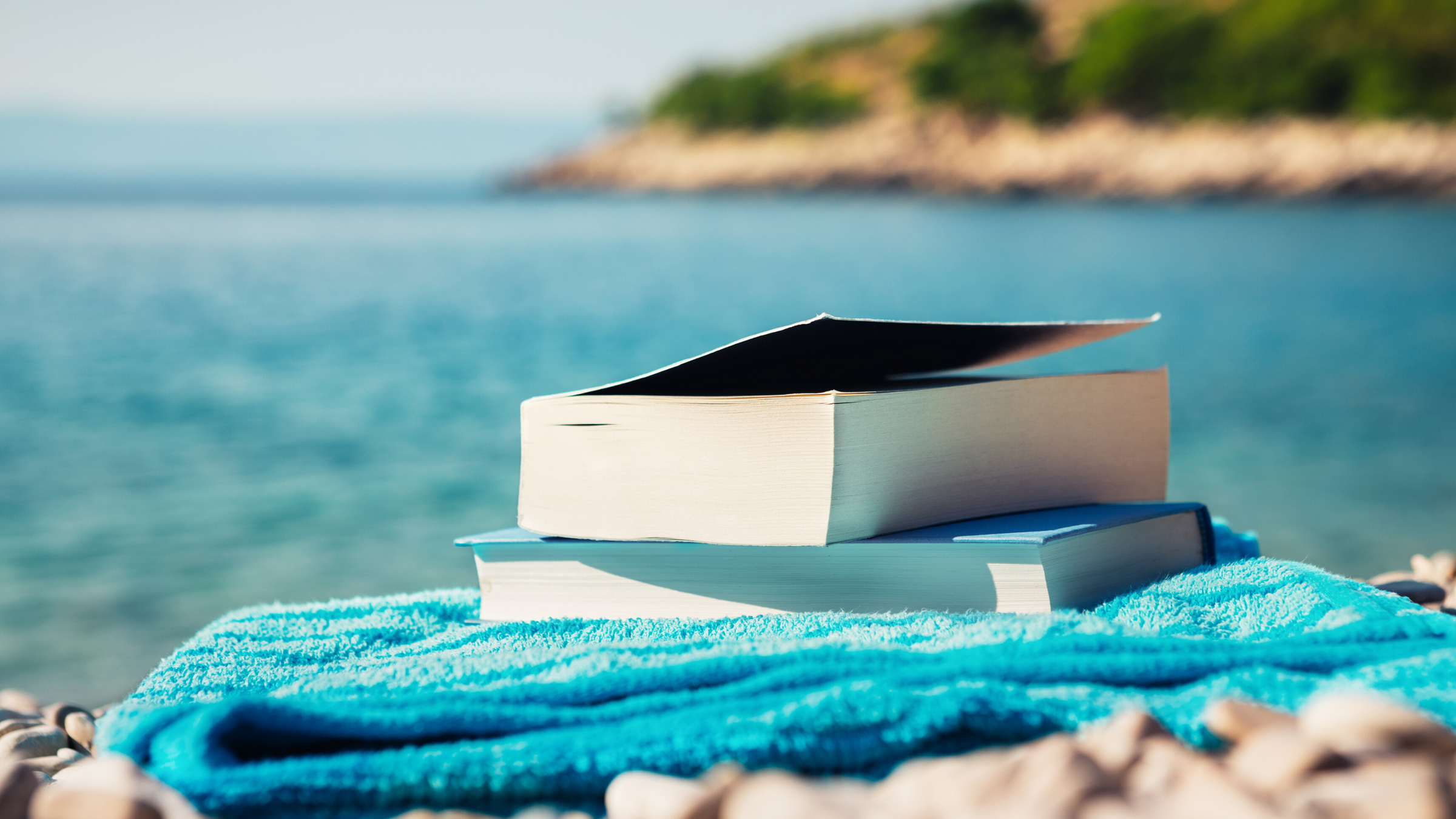 July 2023 Book Recommendations from the Charliemadison book club
One of my favorite things about summer is how easy it is to sit, relax, and get captured by a great book. I definitely read more during the summer months - 15 books in July - but not all of them were good enough to recommend. In fact, there were a couple that left me wondering what the heck the book was even about.
All ten books I'm sharing below are new releases for 2023 - in fact, without even realizing it, I ended up with a list that was published in the last four months. With a range of genres and authors - including one non-fiction book - July was a happy reading month for me.
I hope you find something that makes you want to rush over to your local library or book store and add to your TBR (to be read) list!
XO, Wendy
THE SECRET BOOK OF FLORA LEA
AUTHOR: PATTI CALLAHAN HENRY
During the second World War, Hazel and Flora (14 and 5 years old) are sent to the rural English countryside to stay far from the bombings. They fill their days with stories from a secret land created just for the two of them. One day, Flora disappears from the banks of a river and Hazel is left guilt-ridden. Twenty years later, a book is published that is uncannily similar to the secret world Hazel created for her and Flora. Hazel starts digging into the story and author behind this new book in the hope of uncovering the mystery of Flora's disappearance.
A beautiful story about love and family, this was one of my favorite reads this month. Despite the horrors of war and sacrifices many families had to make, this book was a reminder of the bonds that hold us together and the lengths we go to for those we love.
Find on Amazon
THE NIGERWIFE
AUTHOR: VANESSA WALTERS
Nicole Oruwari left her troubled life in London to live a rich and glamourous life as a Nigerwife - a group of foreign women married to Nigerian men. When Nicole disappears after a boat trip with friends, her Aunt Claudine travels to Nigeria to investigate. As she asks questions and uncovers secrets from Nicole's past, she learns of the danger Nicole was living in.
A completely different genre of book than I usually read, this one captivated me from the start. As a child who lived in different cultures around the world, I was intrigued by the rich descriptions of Lagos and the lives of the Nigerwives who may appear to have everything, but are not always living the life they portray. Such a great read!
Find on Amazon
THE WAGER
AUTHOR: DAVID GRANN
Based on the true story of the Wager and the aftermath of its wreck on the coast of Patagonia. The Wager, a British man-of-war ship left England in 1740 to intercept and capture a trove of Spanish gold. But the dangerous seas and horrific traveling conditions caused the ship to run aground. The account of what followed - mutiny, murder, escape - varied significantly between the surviving crew members and the result of the court martial left everyone in shock.
The single non-fiction book in this month's list was absolutely fascinating - I finished it in two days. The details of the voyage and the horrific conditions the men faced were not nearly as shocking as the outcome of the court martial. No surprise this book sits on top of the NY Times bestseller list. Fabulous!
Find on Amazon
TWO WARS AND A WEDDING
AUTHOR: LAUREN WILLIG
In 1896, Betsy Hayes travels to Greece to break into the field of archaeology and meets Charles, a much older man who supports her passion for the field. When war breaks out between Greece and Turkey, Betsy volunteers as a nurse, causing a rift between her and her friend Ava. Later, in 1898, Betsy again serves as a nurse during the Spanish-American war in Cuba with Clara Barton and the Red Cross. She battles horrific conditions, follows Teddy Roosevelt's Rough Riders, and struggles with her choice to follow her heart or her passion.
A rich portrayal of two historical conflicts and the horrific conditions faced in field hospitals, this was a beautiful and heartbreaking story by one of my favorite authors. The inclusion of larger than life historical figures and the descriptions of the battlefield hospitals and struggle to control disease outbreaks, this was a lovely work of historical fiction.
Find on Amazon
THE LAST HEIR TO BLACKWOOD LIBRARY
AUTHOR: HESTER FOX
When 23-year-old Ivy Radcliffe learns she is the sole heir to Blackwood Abbey, an ancient estate in the Yorkshire moors, she leaves behind her modest life in London to become Lady Hayworth. Book-loving Ivy soon discovers a vast library in the abbey and is mesmerized by her good fortune. But when she experiences ghostly encounters and strange warnings from the staff and locals, she must discover why she inherited Blackwood Abbey and her place in its history.
Spooky English houses, deserted towns, ancient texts, and polite society men with secrets - this book has it all. It will keep you glued to the last page. I loved listening to the British narrator read this book that would also be great for Halloween season.
Find on Amazon
THE ONLY ONE LEFT
AUTHOR: RILEY SAGER
Confined to a wheelchair in her coastal cliffside Maine home since 1929, Lenora Hope was accused of murdering her entire family in the house she still lives in. Kit McDeere is hired to care for Lenora, who cannot move or speak after a series of strokes. Her only communication is through a typewriter. As strange and mysterious things start happening around Kit and Lenora starts telling her story, Kit realizes she must learn the truth about what happened long ago before the house crumbles into the sea below.
Riley Sager is a master spooky storyteller and I patiently awaited the release of his latest book. This book had it all - a spooky house, ghostly encounters, murder, and mystery. I was glued to this book for a few days and was shocked at the twist at the end. Well done!
Find on Amazon
BEFORE WE WERE INNOCENT
AUTHOR: ELLA BERMAN
During a summer in Greece ten years ago, best friends Bess and Joni were cleared of involvement in the death of their friend Evangeline, yet they were vilified by the press. Now, Joni is a motivational speaker and author and Bess has hidden herself away and stayed far away from the spotlight. When Joni appears on Bess' doorstep and explains that she is involved in a similar crime and wants Bess to cover for her, Joni must face the unresolved issues of their past and come to terms with the relationship today.
I picked this book after Amazon recommended it based on my reading preferences and it was really fantastic. An interesting contrast between the women of today and the girls of the past, who made mistakes they can never take back. A great addition to your summer reading list!
Find on Amazon
THE GIRLS OF SUMMER
AUTHOR: KATIE BISHOP
Told from the perspective of Rachel as a 17-year old traveling in Greece over the summer and today, 15 years later and now married. Rachel fell in love with Alistair during that summer, despite the 20-year age difference and though she's married to someone else now, she has obsessed over Alistair for 15 years. Rachel flashes back to Greece where she spent the summer with other girls who fell in love with the island, drank too much, and woke up after late-night parties with much old men in a haze about the night before. As Rachel reflects on her feelings for Alistair and meets up with the girls of the past, she must decide whether her past was filled with choices she made or ones that were made for her.
Wow, there was so much to unpack with this book and it is definitely a difficult topic to read about. A candid look at the vulnerability of young women, consent, and the way we can change our viewpoint on our past to fit the narrative we want to believe. Just a trigger warning on this one - it talks about manipulation and sexual abuse.
Find on Amazon
PINEAPPLE STREET
AUTHOR: JENNY JACKSON
Told from the viewpoints of three women in the Stockton family - a well-to-do family with connections, multiple houses, and trust funds. For each of them, they struggle with the choices they've made about money and where they fit into society. A look into the 1% of New York upper class and the chasm that divides them from the rest of society.
A fun and light summer read that peeks into the lives of the wealthy. At first I didn't want to like this book, but the main characters came through with their honest look into what really matters and how they can make a difference.
Find on Amazon
ZERO DAYS
AUTHOR: RUTH WARE
Husband and wife team, Gabe and Jack, work as penetration specialists who are hired by companies to break into and hack their security systems as a test to ensure their effectiveness. When Jack returns from an assignment, she finds Gabe has been murdered in their home and she is the prime suspect. Jack goes on the run to uncover the secrets Gabe has hidden away and the powerful men who wanted him dead.
The latest from one of my favorite authors, this book was quite different from Ruth Ware's other books. Much more action packed, this kept me on the edge of my seat and had me turning pages well into the night. A perfect vacation read!
Find on Amazon