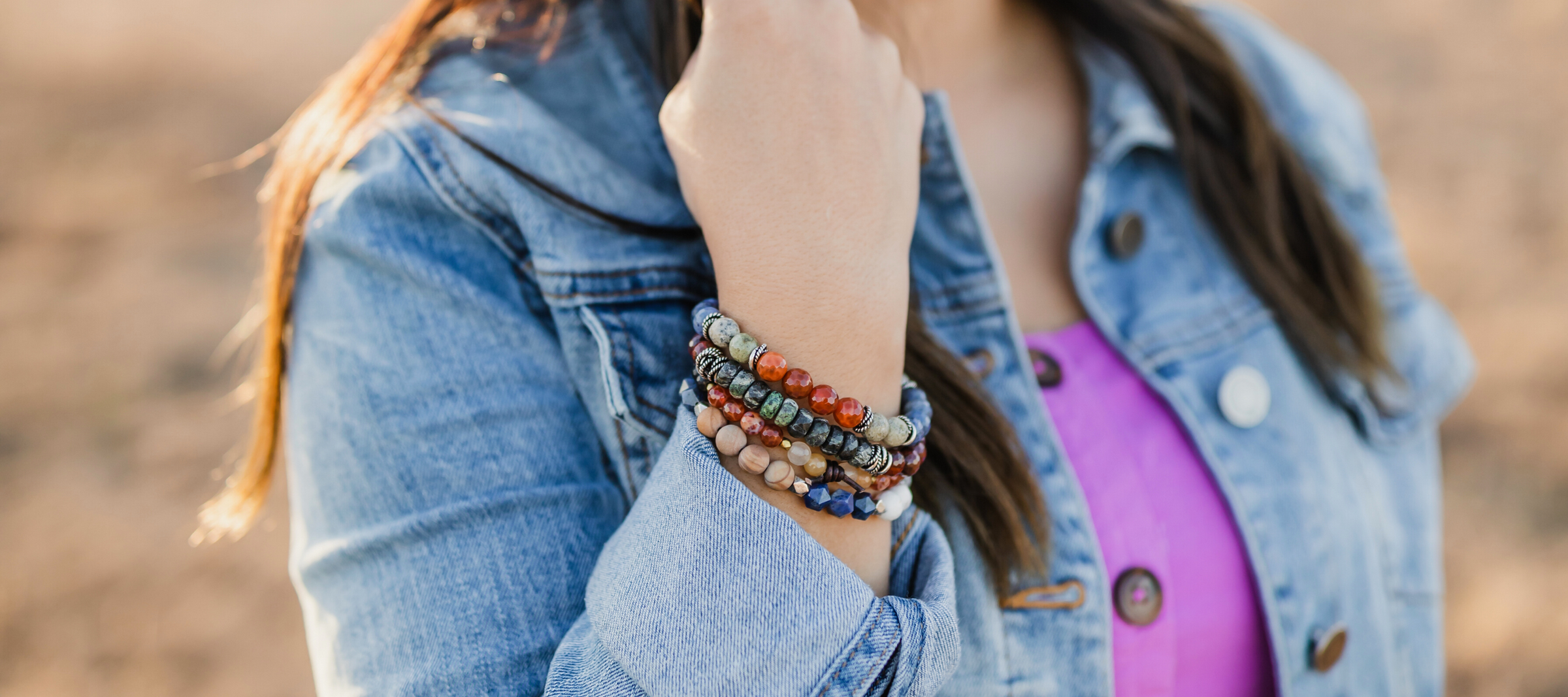 Meaningful Gemstone Bracelets
Everyday reminders that every day matters® - choose a beautiful symbol of what matters most. Meaningful everyday stack bracelets that tell your story of family, friendship, strength, and perseverance. Our inspirational bracelets encourage you to hold tightly to what you love. Choose the one that tells your story or gift an everyday reminder to your mom, sister, and girlfriends.
Our standard size bracelets are made with 8mm gemstones - they're the perfect size for everyday wear and can be stacked with our mini gemstone bracelets.