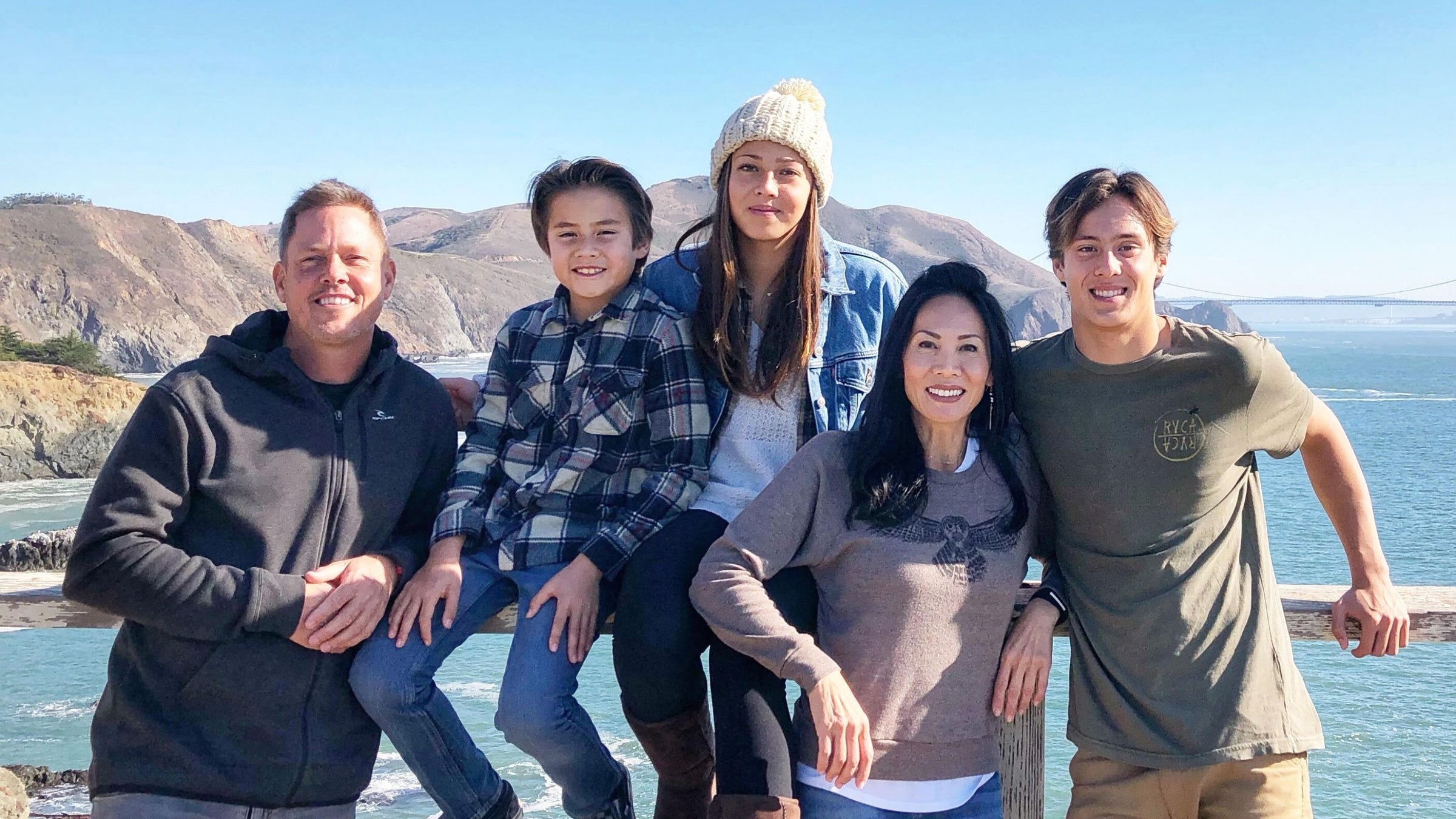 OUR CHAT WITH QUINN SHARP
Shining a light on another military spouse is incredibly easy when they're as kind and talented as Quinn Sharp. She's a Coast Guard spouse, Mom of three, and makes the most beautiful beach and ocean inspired jewelry. Her love story with her military hero and the way she lives her life with resilience and adventure will make you smile and appreciate how lucky the military spouse community is to have her. Say hello to my friend and fellow jewelry designer, Quinn Sharp!
GIVE US A BEHIND-THE-SCENES PEEK AT YOU AND YOUR FAMILY – HOW DID YOU BECOME A MILITARY SPOUSE (MILSPOUSE)? WHAT DO YOU DO IN ADDITION TO BEING A MILSPOUSE? AND A FUN FACT ABOUT YOUR MILITARY FAMILY?
It was love at first sight. I know, lol…that sounds so cliché. But honestly, we saw each other and it was all over. Engaged within 4 months, married by 6 months. And we just celebrated our 19 year anniversary this month! My three kids love the story of us, but I tell my daughter she better not even think about doing this to me. Hahaha.
In addition to being a milspo, I run a handmade jewelry business - Quinn Sharp Jewelry Designs. And the whole family gets involved in one way or another. My husband and oldest son hammer and file metal for me. The youngest sorts gemstones. My daughter handles all the packaging and is often my jewelry model.
WHICH MILITARY BRANCH DOES YOUR SPOUSE SERVE IN AND FOR HOW MANY YEARS HAS HE SERVED?
My husband is active duty Coast Guard…26 years now! I have been with him for 19 of those years. Wow, it goes so fast!
WHERE HAS THE MILITARY MOVED YOUR FAMILY OVER THE YEARS? WHICH WAS YOUR FAVORITE DUTY STATION AND WHY?
OK, so we have been extremely fortunate to stay mostly between California and Hawaii, with the exception of a two-year tour in Mobile, Alabama. We were stationed in San Francisco TWICE. Further north of the Bay Area, we were stationed in Humboldt County TWICE. And in keeping with the pattern of twice repeat duty stations, we did two tours in Hawaii!
It's not hard to guess that Hawaii was our favorite duty station. We loved Island life…the endless summer with perfect beach days every day. And if you've seen my Instagram feed, you know how much I love the beach! But what also made Hawaii extra special is that my husband's family is from the Big Island. Being there gave our family the opportunity to connect with some family roots and Hawaiian culture.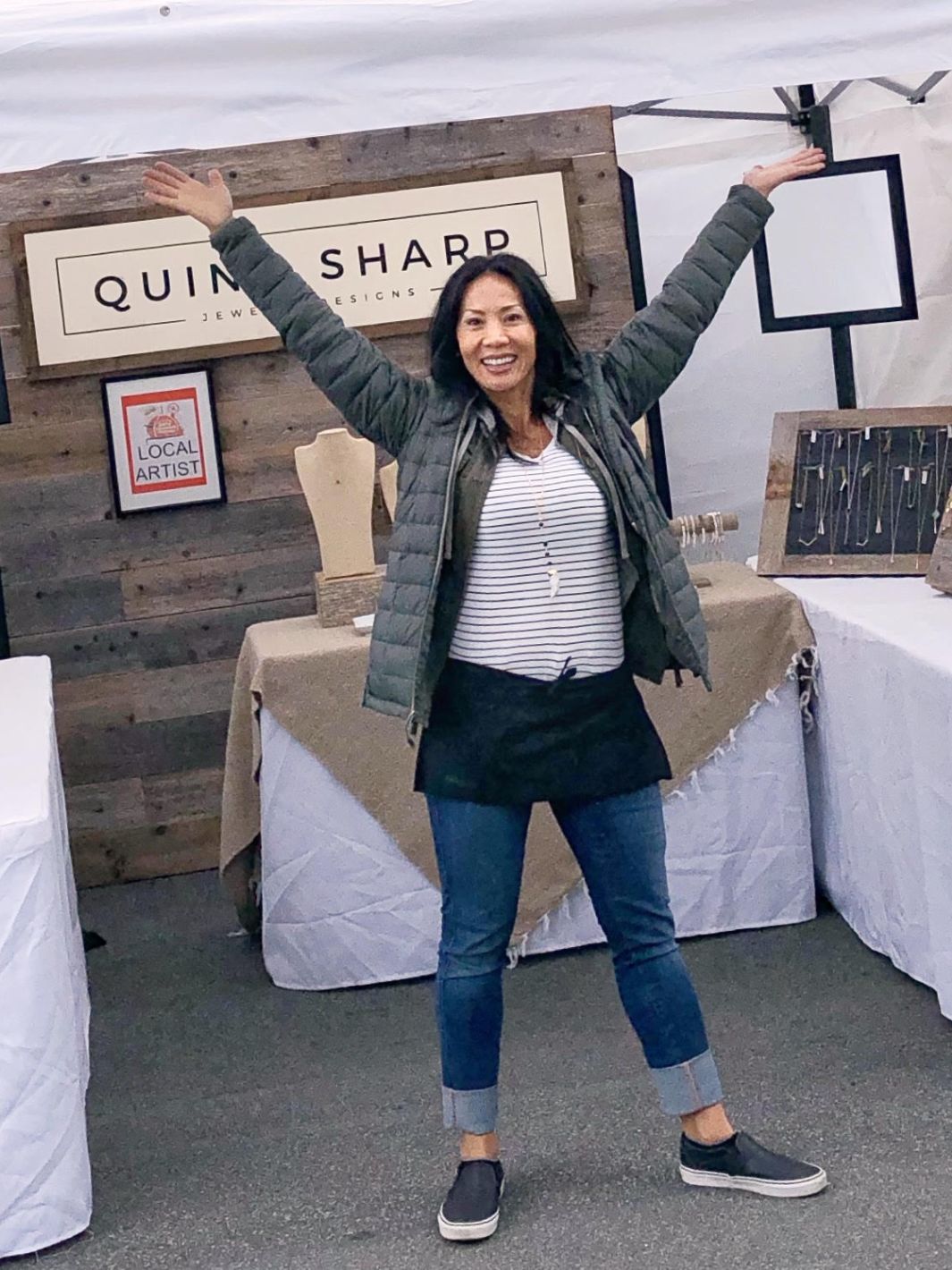 WHAT IS YOUR FAVORITE THING ABOUT BEING A MILITARY SPOUSE? TELL US SOMETHING THAT YOU HAVE LEARNED OR HAS MADE YOU STRONGER BECAUSE YOU ARE A MILSPOUSE?
My favorite thing about being a military spouse is all the OTHER military spouses! It's a tribe, a sisterhood, a girl gang! THEY are what makes me stronger. If you are a military spouse, you know how important this network is. We become each other's support. I am so thankful for these friendships in my life and could not have survived military life without them.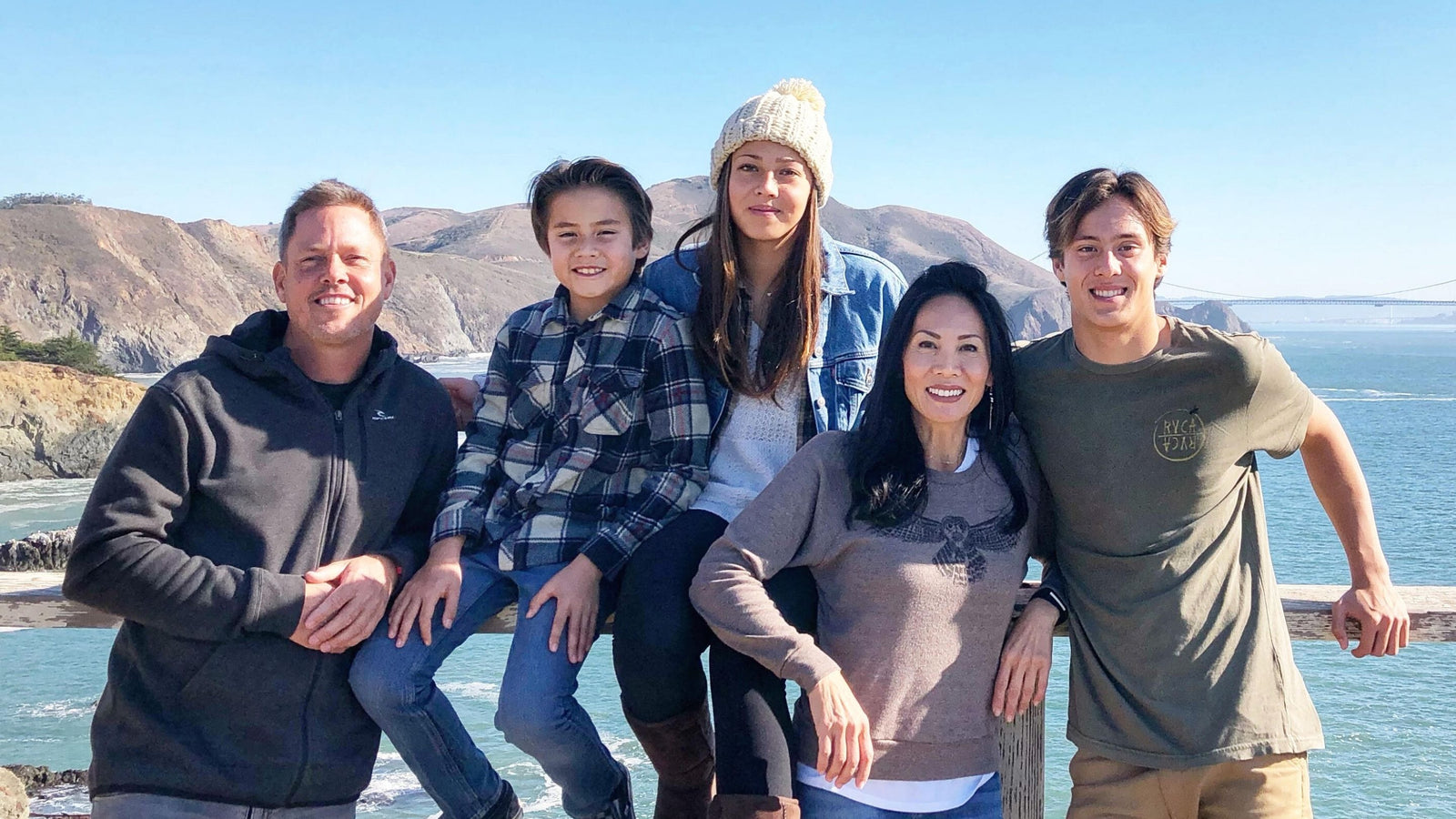 WHO INSPIRES YOU AND WHY?
This is a tough one, because there are so many who inspire me. But let's talk about my aunt for a minute. In her early teenage years, she fled Vietnam during the Fall of Saigon (compliments of the U.S. Navy! But that is another story. A really good one too!) and found refuge in the United States.
High school and college were a challenge, since she was also learning the English language at the same time. Upon completion of graduate school, she became very successful working for a large corporation where she has been for the last three decades. In her 30's, she set goals to complete 5k runs. Then 10ks, half marathons, and eventually full marathons. To date, she has completed hundreds of marathons all over the world.
But that wasn't enough…at age 50, she hired a swim instructor to teach her how to swim so that she could start competing in triathlons. She has now competed in three IronMan races! Her lifestyle has inspired me so much. She is an example of what you can accomplish by setting goals and staying focused. She also proves that you are never too old to try new things.
I'm trying to keep this short and sweet, but there is so much more to her story. She is also the kindest and most generous person you will ever meet and an inspiration to all who know her.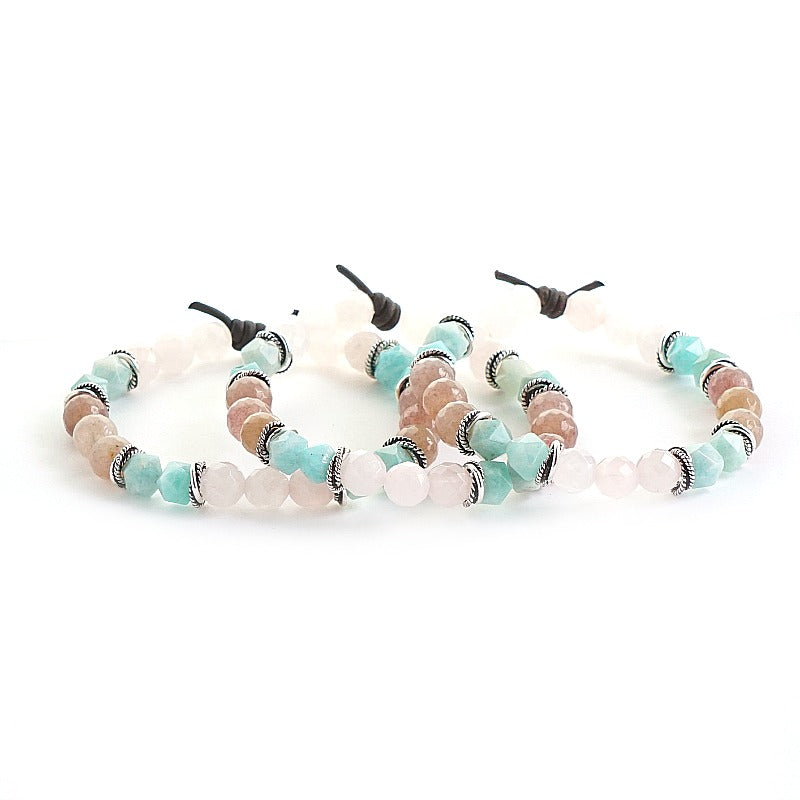 WHICH CHARLIEMADISON EVERYDAY REMINDER DO YOU WEAR ON YOUR WRIST AND WHY DID YOU CHOOSE THAT PARTICULAR BRACELET?
Every single one of the Charliemadison bracelets resonates with me! But I chose the Tribe Sisterhood Bracelet because as a military spouse, it is truly this sisterhood that you will come to cherish.
WHAT DO YOU DO TO STAY CONNECTED TO WHAT MATTERS MOST, DESPITE THE UNCERTAINTY, FREQUENT MOVES, AND DEPLOYMENTS THAT GO ALONG WITH BEING A MILITARY FAMILY?
What matters most to me is my family and I keep them close. Military life, with all the constant moving and uncertainty, has made us a tight knit family. We learn to count on each other because WE are really the only constant in a life that is always full of change.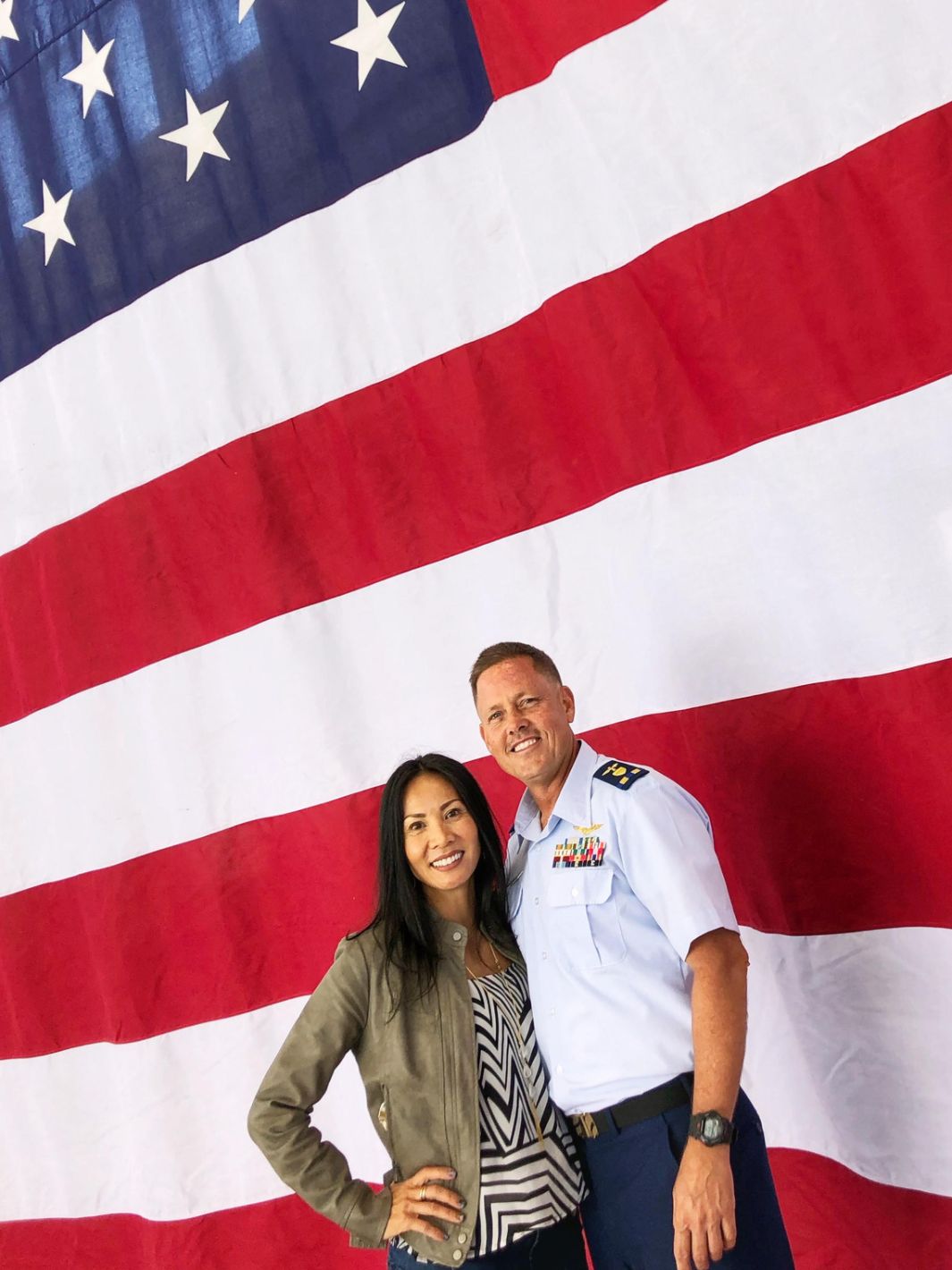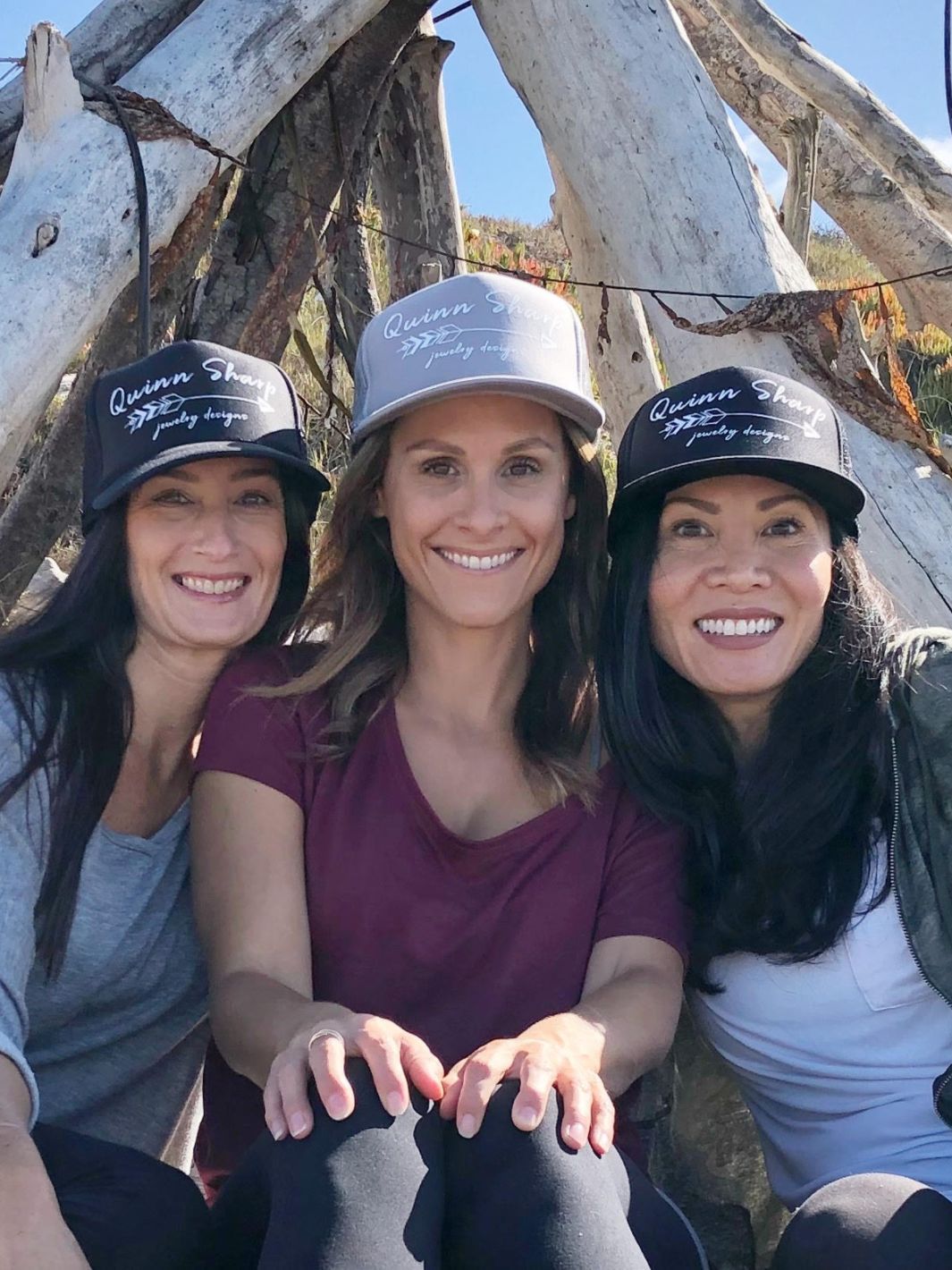 WHAT ADVICE WOULD YOU GIVE TO A FELLOW MILITARY SPOUSE WHO IS STRUGGLING WITH MILITARY LIFE OR DEPLOYMENT?
It's definitely a challenging lifestyle. But if you embrace it, it can be such an amazing, adventurous, and fulfilling life. Reach out to your fellow military spouses. They can be such lifesavers, especially during times when your spouse is deployed.
Above all, be open to each new move. Our family loves to explore as much as possible. The more family adventures and experiences you have together, the more memories you will make. And those memories will bring you closer together and make each duty station special.
My youngest son said to me the other day, 'I'm going to miss all the moving around once Dad retires. It's kind of fun to live in different places". It warms my heart to know that he has enjoyed this military adventure too!
WE HAPPEN TO BE QUOTE LOVERS AROUND HERE – CAN YOU SHARE A FAVORITE QUOTE THAT KEEPS YOU INSPIRED?
"The best and most beautiful things in the world cannot be seen or even touched - they must be felt with the heart."  -Helen Keller
WHERE CAN OUR READERS FIND YOU ONLINE?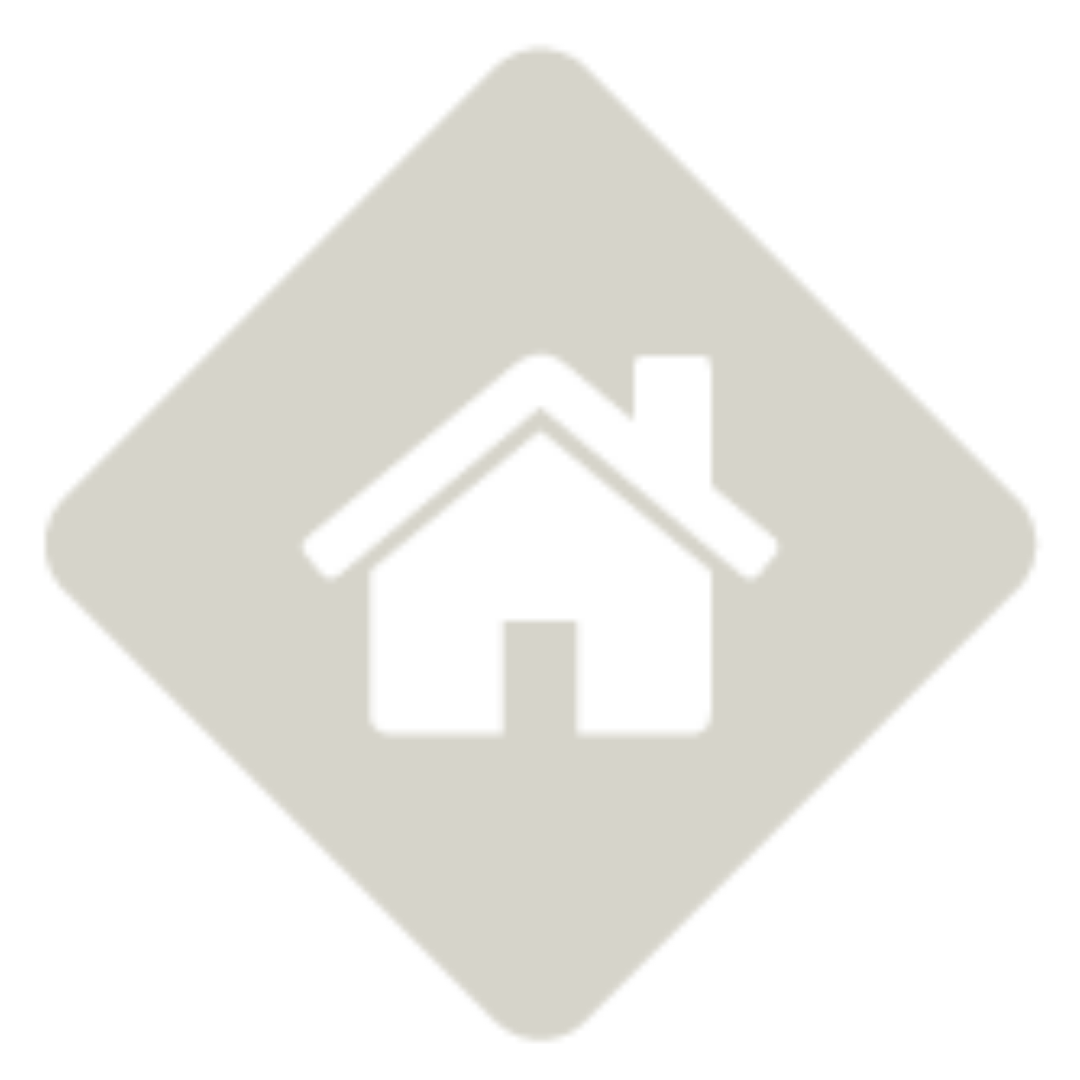 Website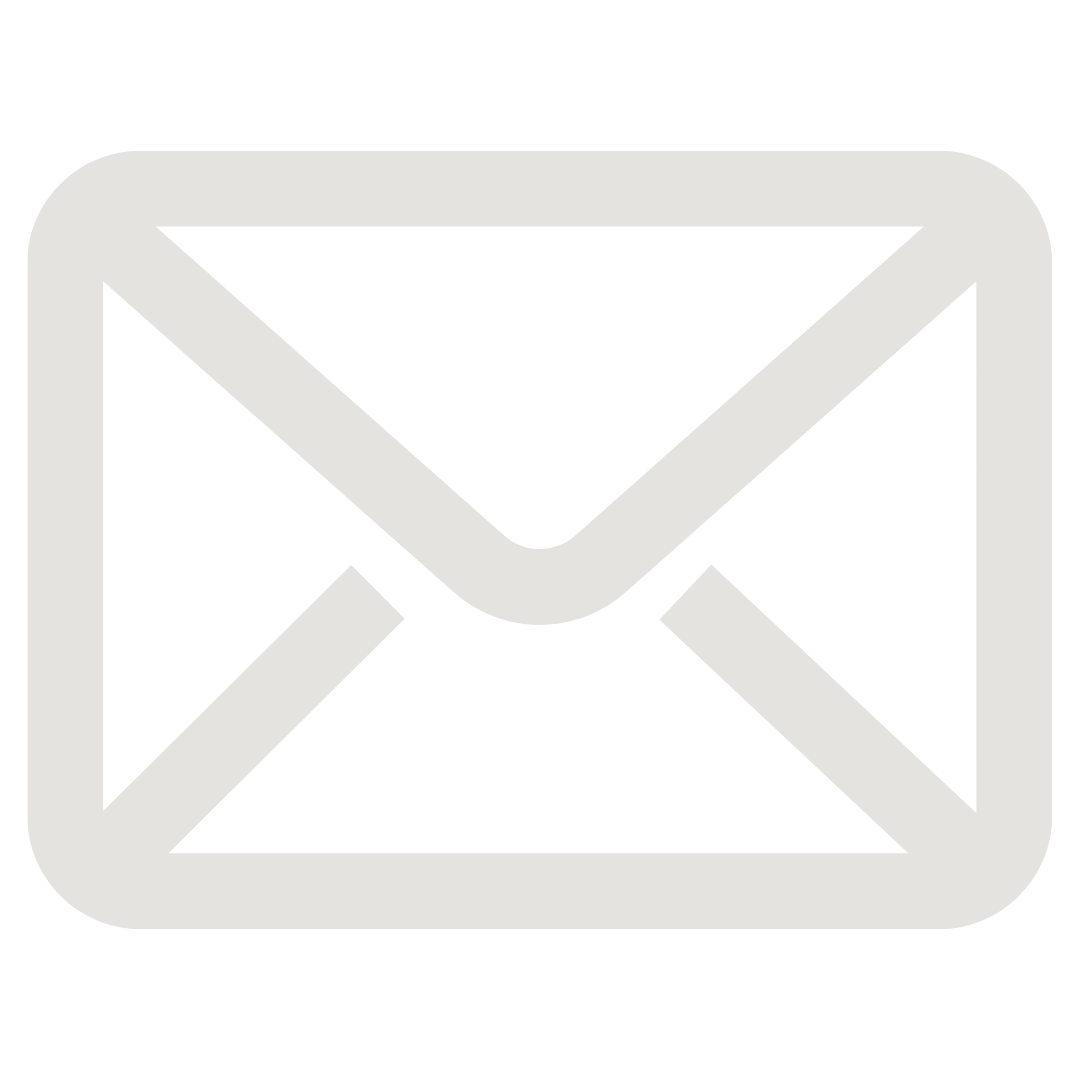 Email
simplyquinnsjewerly@gmail.com
Meet a milspouse Series
Shining a light on the military spouse community
Get inspired by the amazing things these military spouses are doing to support military families around the world