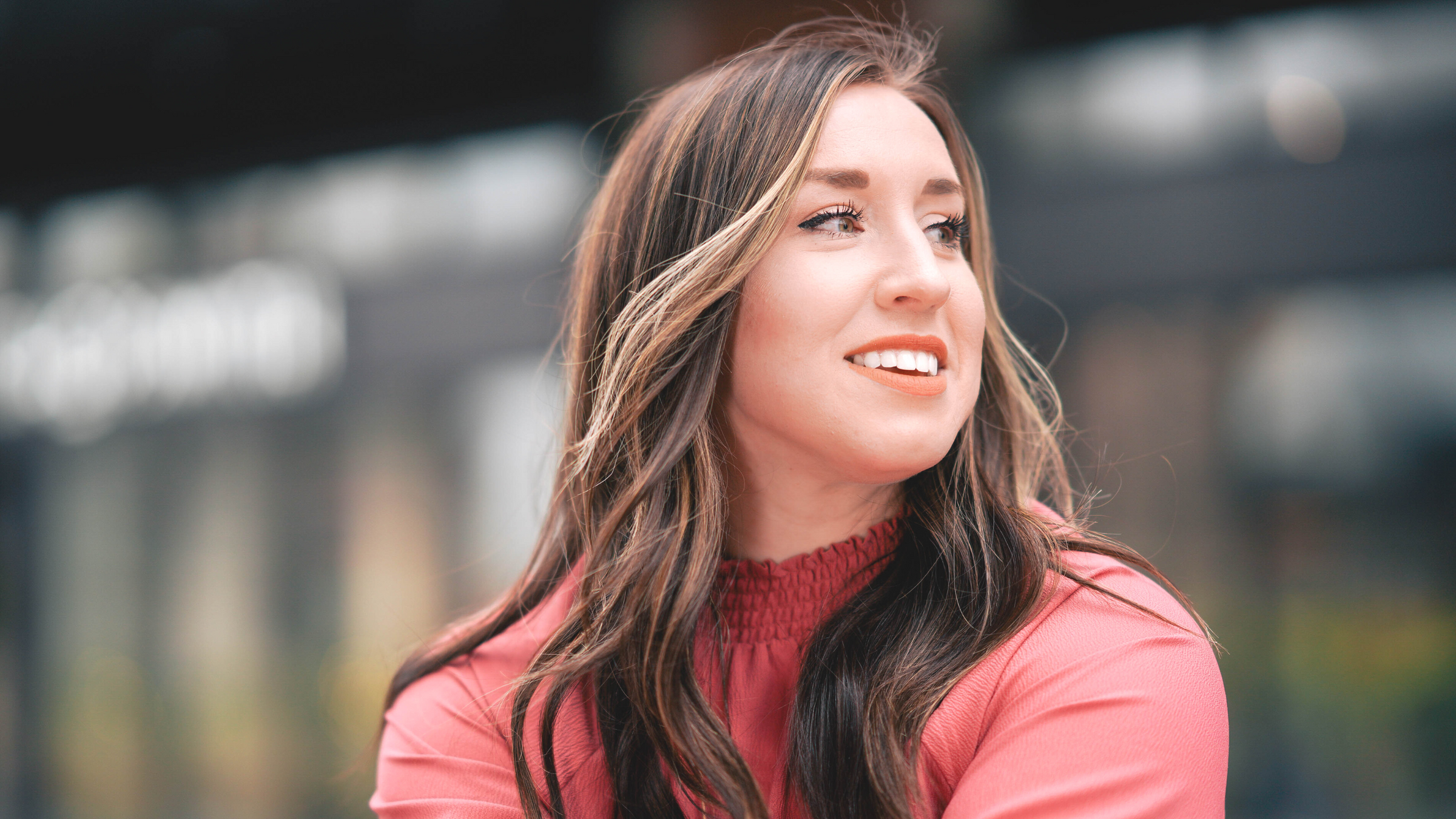 OUR CHAT WITH LYNDSEY AKERS
Did you ever meet someone and feel like you had an instant friendship? That's exactly what happened when I met Lyndsey Akers. Several years ago, I was chatting with a military spouse business friend and mentioned that Charliemadison could use an extra boost with exposure in the military community and she said she had just the gal for us - enter public relations rock star, Lyndsey Akers.
She's an Air Force spouse, Mama of two cuties, and a fellow entrepreneur who is passionate and excited about supporting other milspouse entrepreneurs through all the crazy ups and downs of military family life.
Lyndsey is a true gem with a crazy sense of humor to match my own and a devotion to her family and community that shines through in everything she does. I am forever grateful to have her in our corner, championing the Charliemadison mission. Say hello to my friend Lyndsey Akers!
GIVE US A BEHIND-THE-SCENES PEEK AT YOU AND YOUR FAMILY – HOW DID YOU BECOME A MILITARY SPOUSE (MILSPOUSE)? WHAT DO YOU DO IN ADDITION TO BEING A MILSPOUSE? AND A FUN FACT ABOUT YOUR MILITARY FAMILY?
Rewind to more than a decade ago and you would find college junior Lyndsey having the time of her life in Charleston, SC. She unexpectedly went on a blind date with a young airman and the rest is history – we were inseparable from the moment we met. My husband and I were married in 2012 and three short months later, we moved into our first duty station as a couple where we remained for (get ready for this milspouses…) NINE years. I was so fortunate to live near Washington, DC while my husband was stationed at Joint Base Andrews for a long period of time as I accelerated my career, planted roots and made friends and wonderful memories to last a lifetime. Career stability is not something all military spouses have the luxury of, and while I was lucky, I'm passionate about finding ways to help our community navigate employment and entrepreneurship while living this military life.  
We are now stationed in the Florida panhandle with our two young kiddos, allowing us to slow down a bit from the hustle and bustle of the National Capital Region.  
In addition to supporting my husband's military career, I now run my own business from the comfort of my home office in between the fun we're having as a family of four living on the Emerald Coast.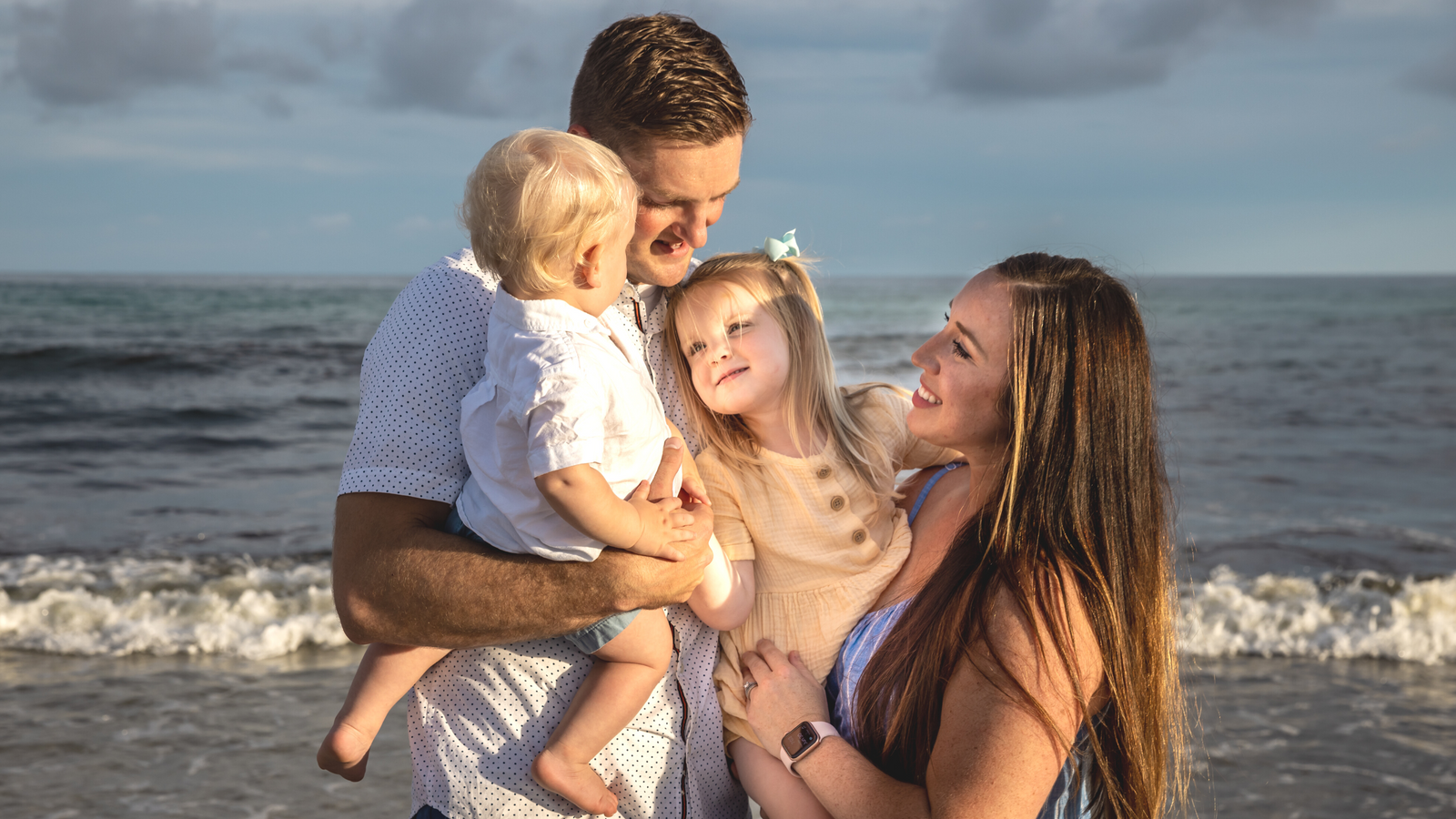 WHICH MILITARY BRANCH DOES YOUR SPOUSE SERVE IN AND FOR HOW MANY YEARS HAS HE SERVED?
We're a proud Air Force family. Our time as a military family has flown by: my spouse just marked his 16th anniversary.
WHERE HAS THE MILITARY MOVED YOUR FAMILY OVER THE YEARS? WHICH WAS YOUR FAVORITE DUTY STATION AND WHY?
We've been very fortunate to have limited PCS's due to the nature of my husband's previous assignment at Joint Base Andrews. It was a minimum 5-year tour and we remained there for 4 more after that threshold. Prior to that, he had been at Joint Base Charleston and we're now at Hurlburt Field where we hope to remain after retirement. 
My favorite assignment was in the DC area. I like to think that South Carolina raised me, but DC built me. I was able to get my master's degree from George Washington University, work on Capitol Hill, work for a military non-profit and have so much fun along the way. I truly had to pinch myself sometimes. I took meetings at the Pentagon, went bowling in the Eisenhower Building and even got to see Bruno Mars perform at the White House's 4th of July celebration. Again, this small-town gal never expected to be able to say those things but I'm insanely thankful.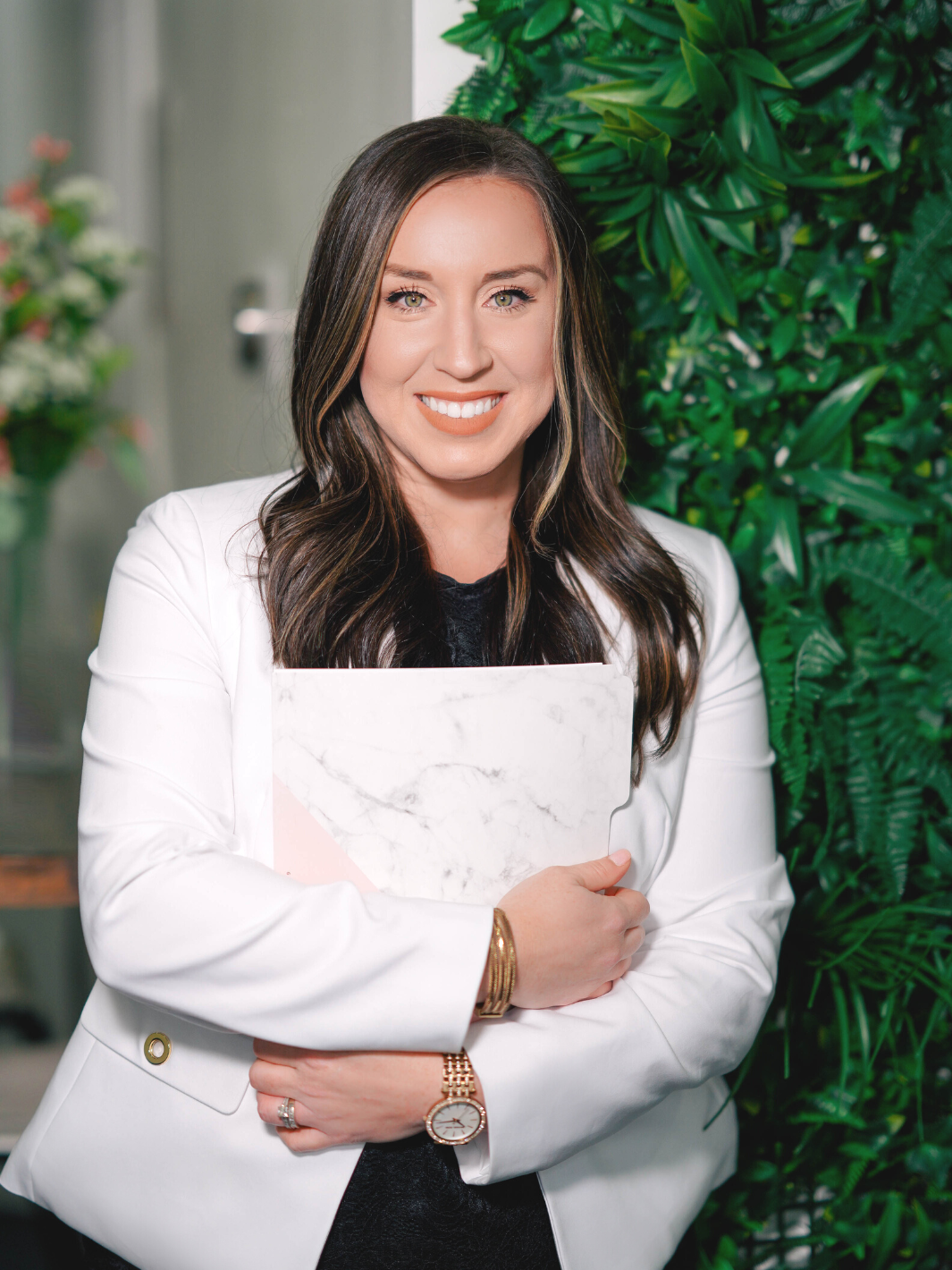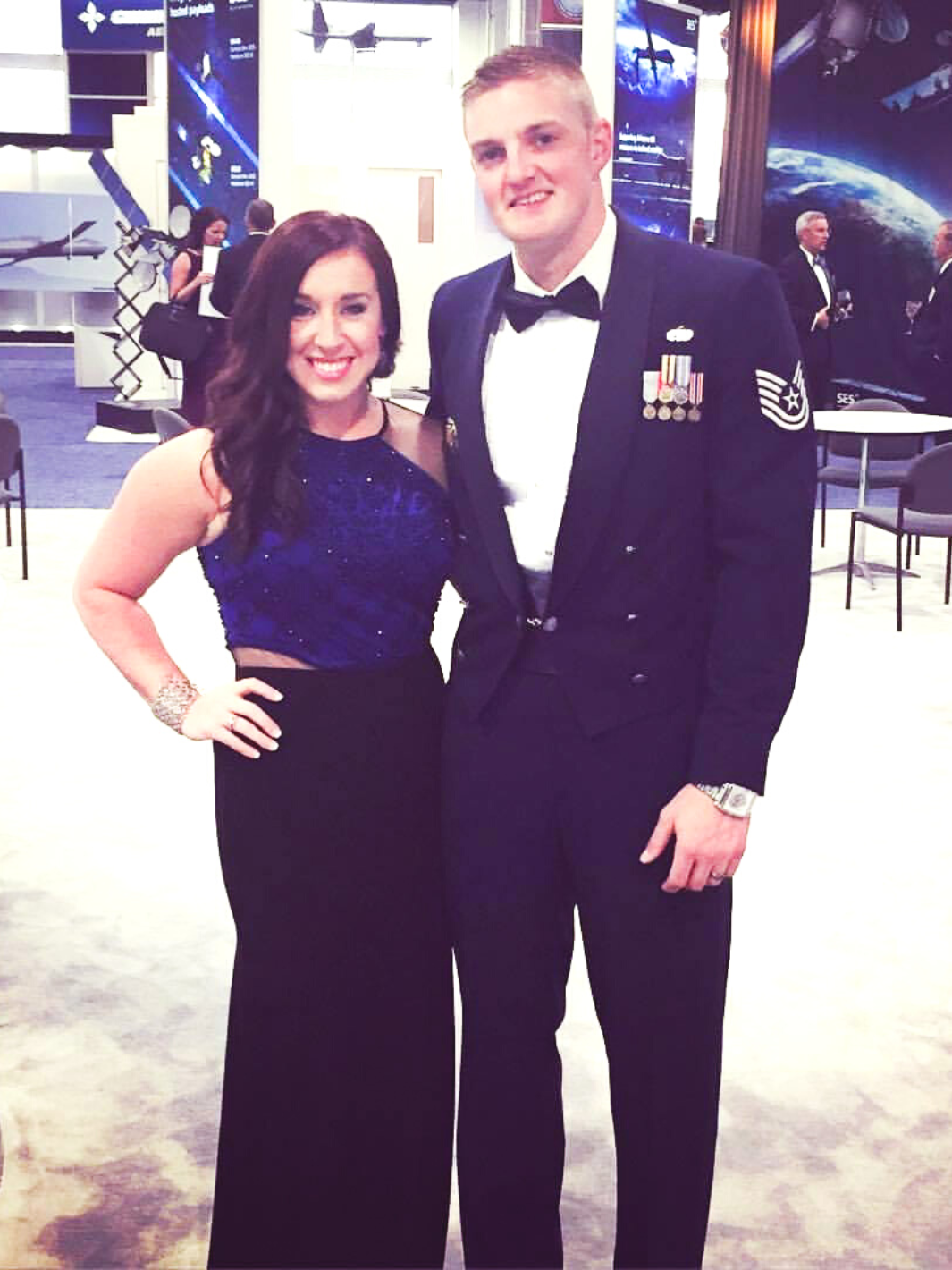 WHAT IS YOUR FAVORITE THING ABOUT BEING A MILITARY SPOUSE? TELL US SOMETHING THAT YOU HAVE LEARNED OR HAS MADE YOU STRONGER BECAUSE YOU ARE A MILSPOUSE?
For all the challenges that this life throws our way, I'm incredibly grateful for the strengths I've gained from this experience. As my friend Colleen Marchi has shared with me, "we can do hard things". Oftentimes, I say this before I've overcome the "hard thing" because it's just what we do. We overcome, pivot and evolve – and I think that's what makes military spouses so unique. Sometimes we don't have the choice of where we live, if we have to leave a beloved career opportunity or uproot our children from their community – but we do the hard things and find ways to make our new normal better.
My favorite thing about being a military spouse has been connecting with others in our community through social circles, through business and through times of need. You learn a lot about the character of those in our community and I'm honored to be part of this milspouse world.
WHICH CHARLIEMADISON EVERYDAY REMINDER DO YOU WEAR ON YOUR WRIST AND WHY DID YOU CHOOSE THAT PARTICULAR BRACELET?
I have to pick just one? Because I wear them all at the same time! They each mean something a bit different to me but the resounding message is one of unity and pride. I'm really thankful that this life connects me to fellow milspouses enduring similar challenges as me, while showcasing the very best of our community (and that surely includes Wendy and Madison and the whole CMO crew). I'm often wearing the Air Force Bracelet, Women Who Do Wonders and the Wives of the Air Force collab bracelet every day.
WHAT DO YOU DO TO STAY CONNECTED TO WHAT MATTERS MOST, DESPITE THE UNCERTAINTY, FREQUENT MOVES, AND DEPLOYMENTS THAT GO ALONG WITH BEING A MILITARY FAMILY?
At the end of the day, being present with my family in spite of the surrounding chaos and instilling strong values helps keep me grounded. No matter what's happening around us, my husband and I work really hard to help our children see that we can make the best of tough situations, not take things so seriously and to build fun into just about everything. It's so easy for me to "check the boxes", but I want our children to remember the dance parties in our kitchen, to value time with loved ones and to have witnessed that we helped others who were in need.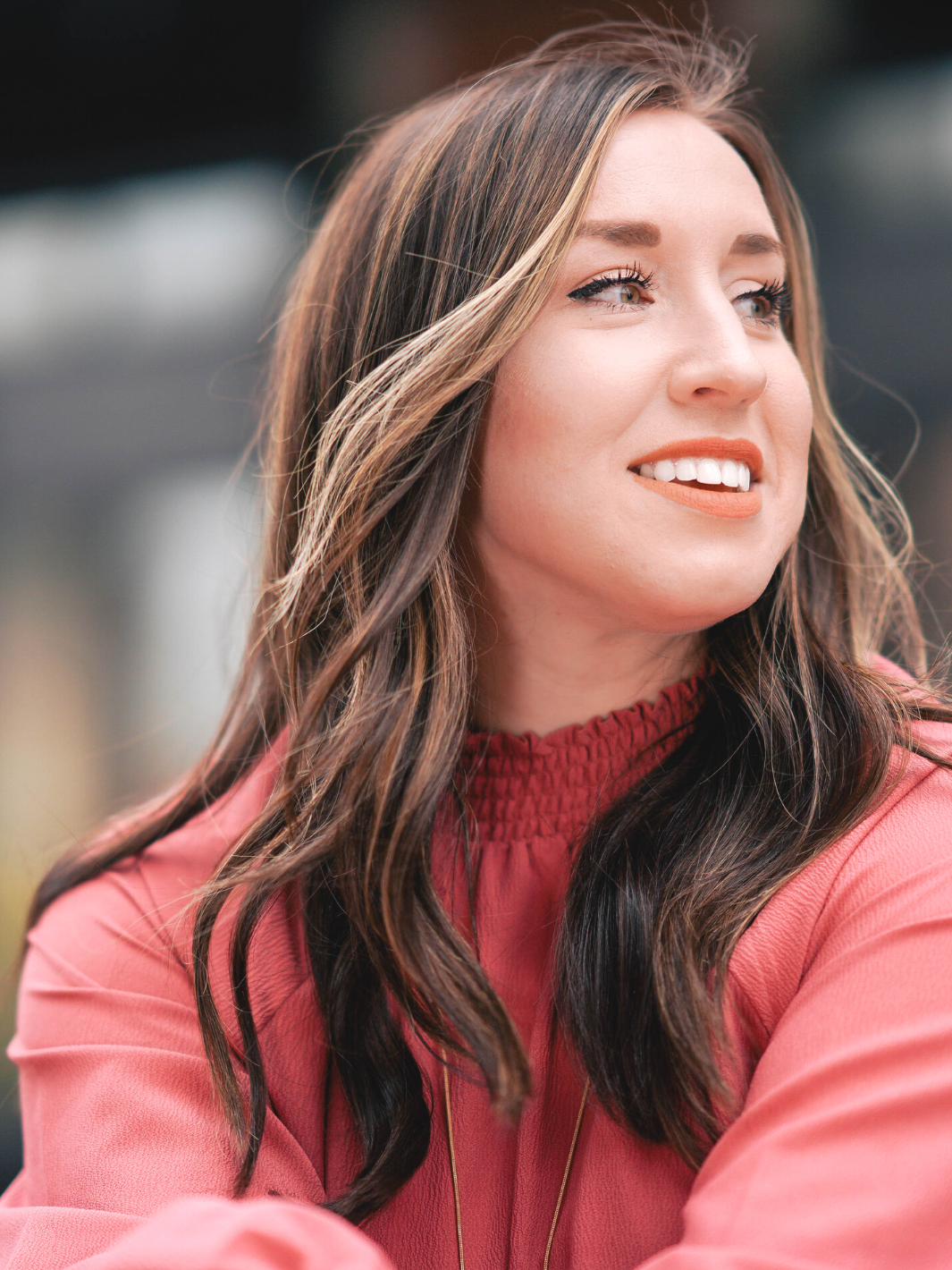 WHAT ADVICE WOULD YOU GIVE TO A FELLOW MILITARY SPOUSE WHO IS STRUGGLING WITH MILITARY LIFE OR DEPLOYMENT?
Take time to truly reflect on what feelings, fears, or missing links you're noticing. Identifying these things is often the hardest part but the most critical when working towards a solution. It is NEVER selfish to take care of yourself and address your needs, especially when you're navigating stressful or uncertain situations. I've always found solace in connecting with those closest to me, who are the first ones to drive or fly to my house when I need them.
WE HAPPEN TO BE QUOTE LOVERS AROUND HERE – CAN YOU SHARE A FAVORITE QUOTE THAT KEEPS YOU INSPIRED?
"You can certainly have it all, but you may not have it all at the exact same time"
These words have guided me after I became a mom in 2019. Without question, I LOVE to work. I was a ladder climber and could have NEVER imagined wanting to stay home with my kids prior to my kids being born. How could I manage being a successful professional while being the parent and spouse that my family deserved in the midst of a pandemic, TDY's, a PCS and everything in between (while still maintaining sanity).
I'm thankful to have had a number of thoughtful mentors in my life who have helped me work through the mental anguish of figuring out how to achieve the life I want to live – and I'm doing just that. I'm home with my children, leading my agency, supporting my spouse and making memories along the way… and this looks different for everyone. But this is my version of success and I'm leaning in hard to do what's best for our family while championing my fellow milspouses doing the same, however they choose to do so in what's best for them and their family.
WHERE CAN OUR READERS FIND YOU ONLINE?
Meet a milspouse Series
Shining a light on the military spouse community
Get inspired by the amazing things these military spouses are doing to support military families around the world