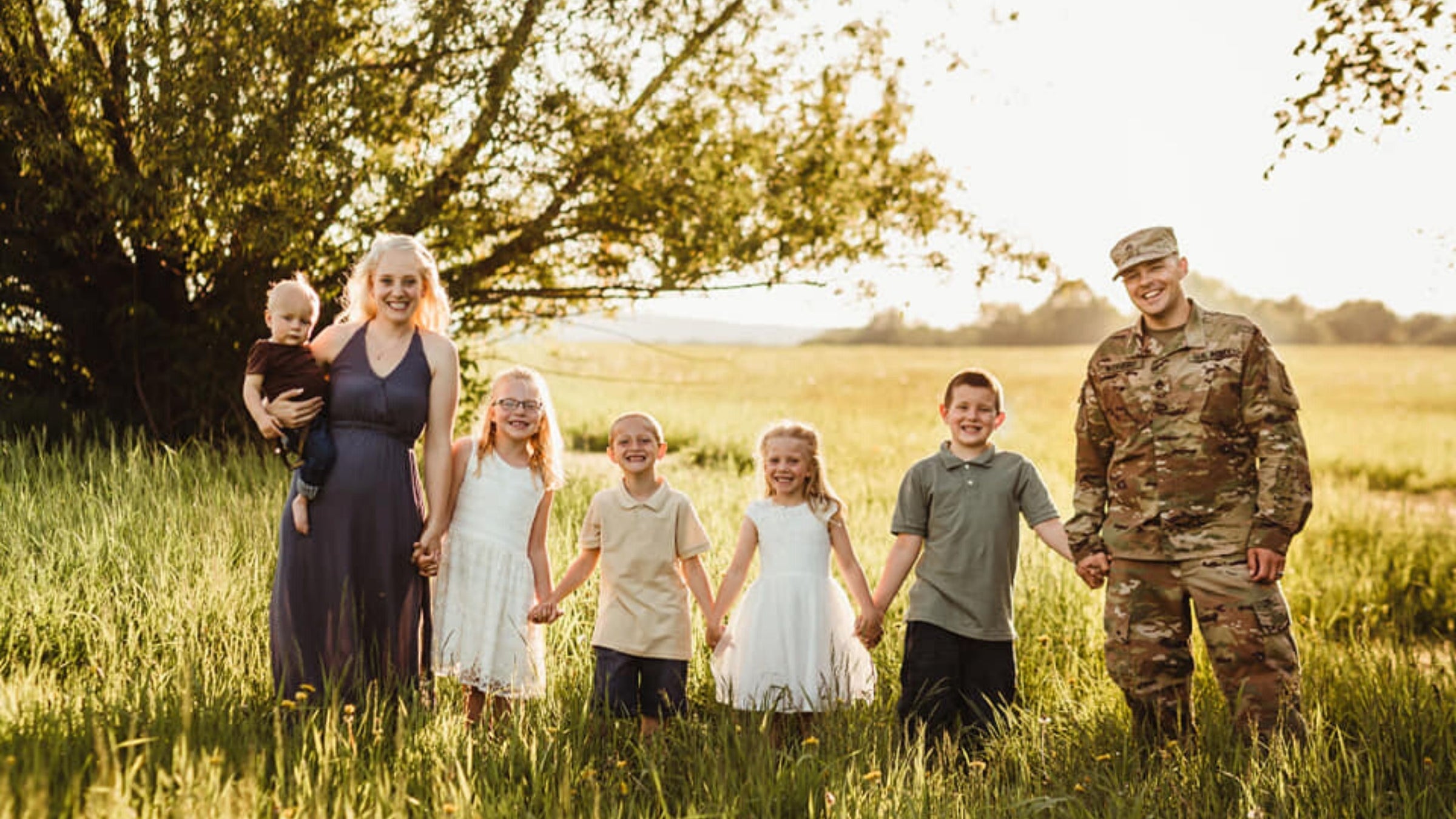 OUR CHAT WITH ASHLEY WEINERT
Meet Ashley Weinert - she's not just another military spouse, but is on a mission to help military families around the world. This Mama of five and National Guard spouse is also the founder of Counting Our Heroes Home - a monthly deployment countdown box for military children with a deployed parent. We're excited to share Ashley's story with our community!
GIVE US A BEHIND-THE-SCENES PEEK AT YOU AND YOUR FAMILY – HOW DID YOU BECOME A MILITARY SPOUSE (MILSPOUSE)? WHAT DO YOU DO IN ADDITION TO BEING A MILSPOUSE? AND A FUN FACT ABOUT YOUR MILITARY FAMILY?
My husband and I married in 2016, after 13 years of being best friends. When we got married, we became a blended family, as we each had two kids from previous marriages.  In 2018, we completed our family with one more together and we now have five kids total. Griffin (9), Madelyn (8), Brayden (7), Emberly (6) and Theo (2).
Interesting fact, I always said that I could never be a military spouse (I think this came from the fear of separation), but when my husband and I started dating, he had already been in the military for 10 years and had the intention of being in for another 20. I always thought that I would lose my identity once I became a military spouse but becoming one and going through deployment was what helped me find my passion and identity.
When I was on the home front solo parenting five kids during my husband's deployment in 2019-20, I decided to start a business, Counting Our Heroes Home. It is a monthly deployment countdown box for military kids with a deployed parent.
As a national guard spouse, I felt very alone during deployment and had moments of struggle and I didn't want another military family to go through that alone, so I wanted to create a community that could welcome all from every military branch and help them navigate the difficulties of deployment with children.
Fun Fact: My husband and I have raised our kids around each other, and they have all known each other since birth. We have the unique ability to say that we held our stepchildren and have always been a part of their lives. I am also my stepson's godmother and my husband is my daughter's godfather.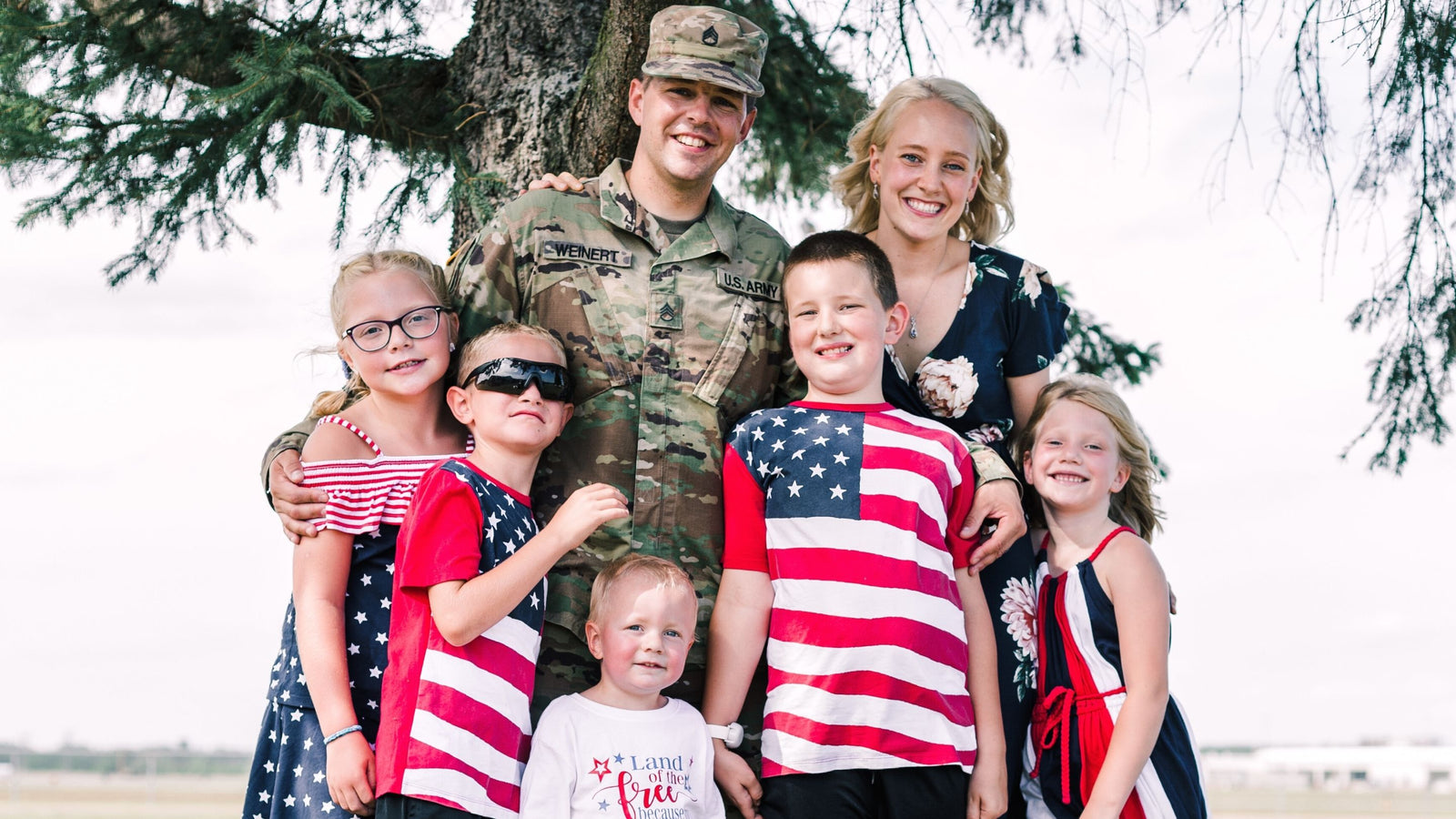 WHICH MILITARY BRANCH DOES YOUR SPOUSE SERVE IN AND FOR HOW MANY YEARS HAS HE SERVED?
My husband Is in the Wisconsin Army National Guard and has served for 15 years.
WHERE HAS THE MILITARY MOVED YOUR FAMILY OVER THE YEARS? WHICH WAS YOUR FAVORITE DUTY STATION AND WHY?
Because we are a National Guard family we have not been relocated; so, both my husband and I have lived in Wisconsin throughout his entire career. My husband has been lucky enough to serve with the same unit during his entire career, through every promotion that he has received.
If he is promoted with another unit within the state, he may need to travel farther for his training, however we do not intend to move. This is our favorite place to be because we are within 15 minutes of both of our families.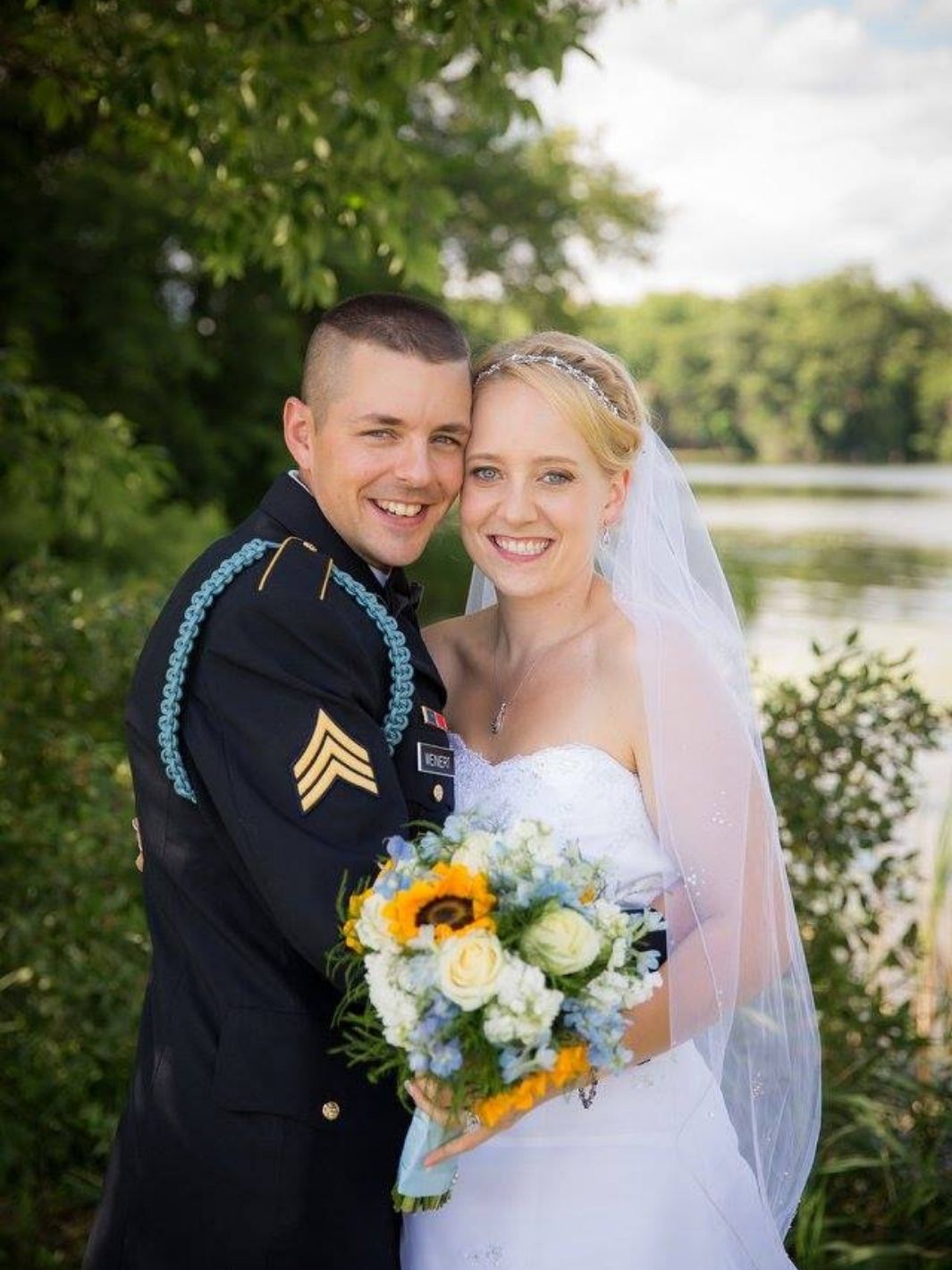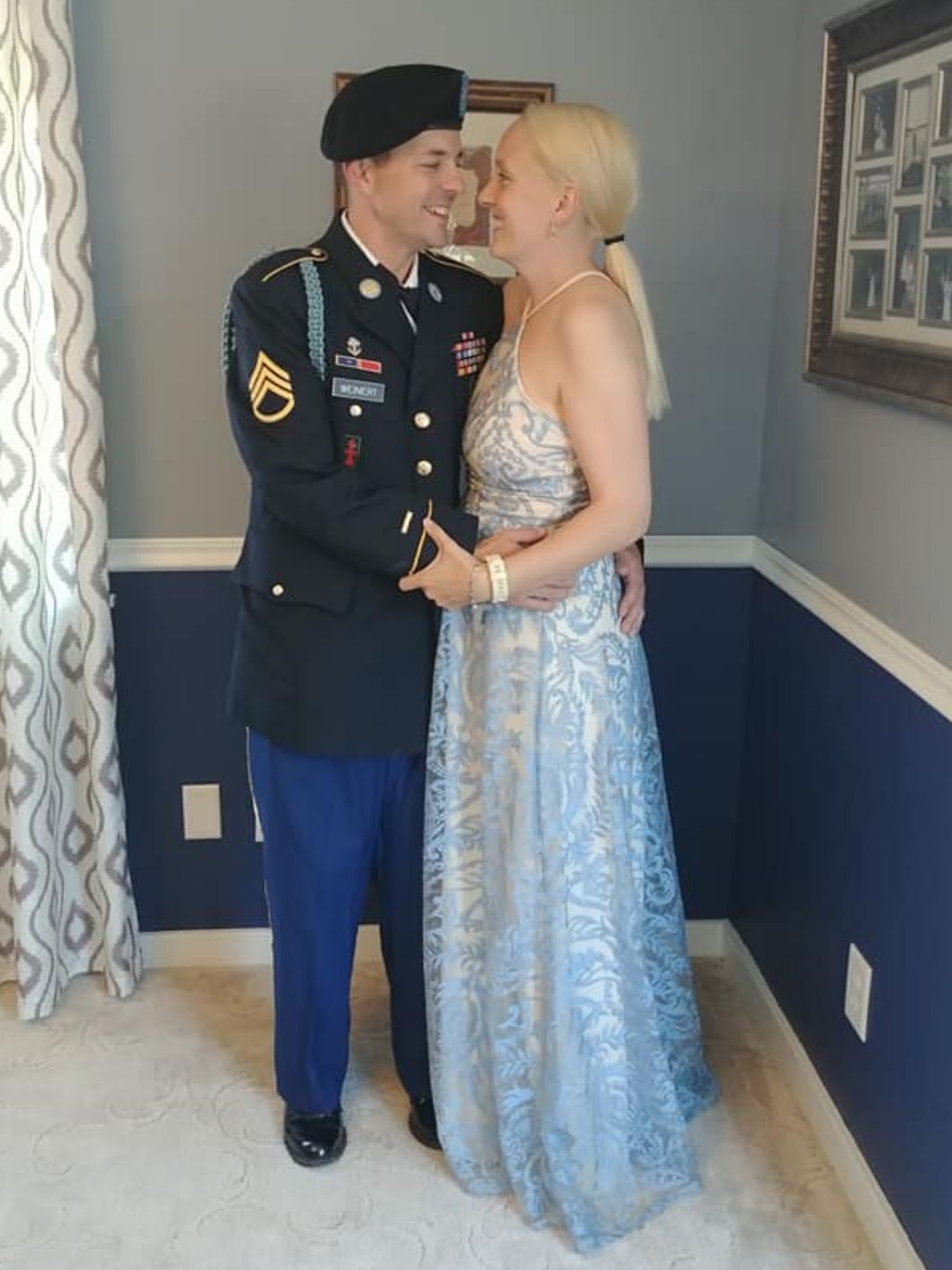 WHAT IS YOUR FAVORITE THING ABOUT BEING A MILITARY SPOUSE? TELL US SOMETHING THAT YOU HAVE LEARNED OR HAS MADE YOU STRONGER BECAUSE YOU ARE A MILSPOUSE?
My favorite thing about being a military spouse are the unique opportunities that have been presented to me. I love how we are some of the only couples that get to experience the joys of first kisses all over again with reunification. Deployment gave us the unique opportunity to strengthen our marriage, increase our communication and really learn how important and valuable we were to each other.
Because when you spend so much time apart you really learn how important the everyday is, and how sometimes we gripe about the little things but when dealing with such a big separation, you realize that you would deal with a million of the little things to have your spouse back home with you again. Being a military spouse also helped me gain my independence.
I never lived alone or spent time by myself and deployment allowed me not only to strengthen my marriage and my relationship with each of my kids as the primary parent on the home front but it also allowed me to find myself. I had more time to work on personal development and truly find what I was passionate about; which is helping others; especially other military families.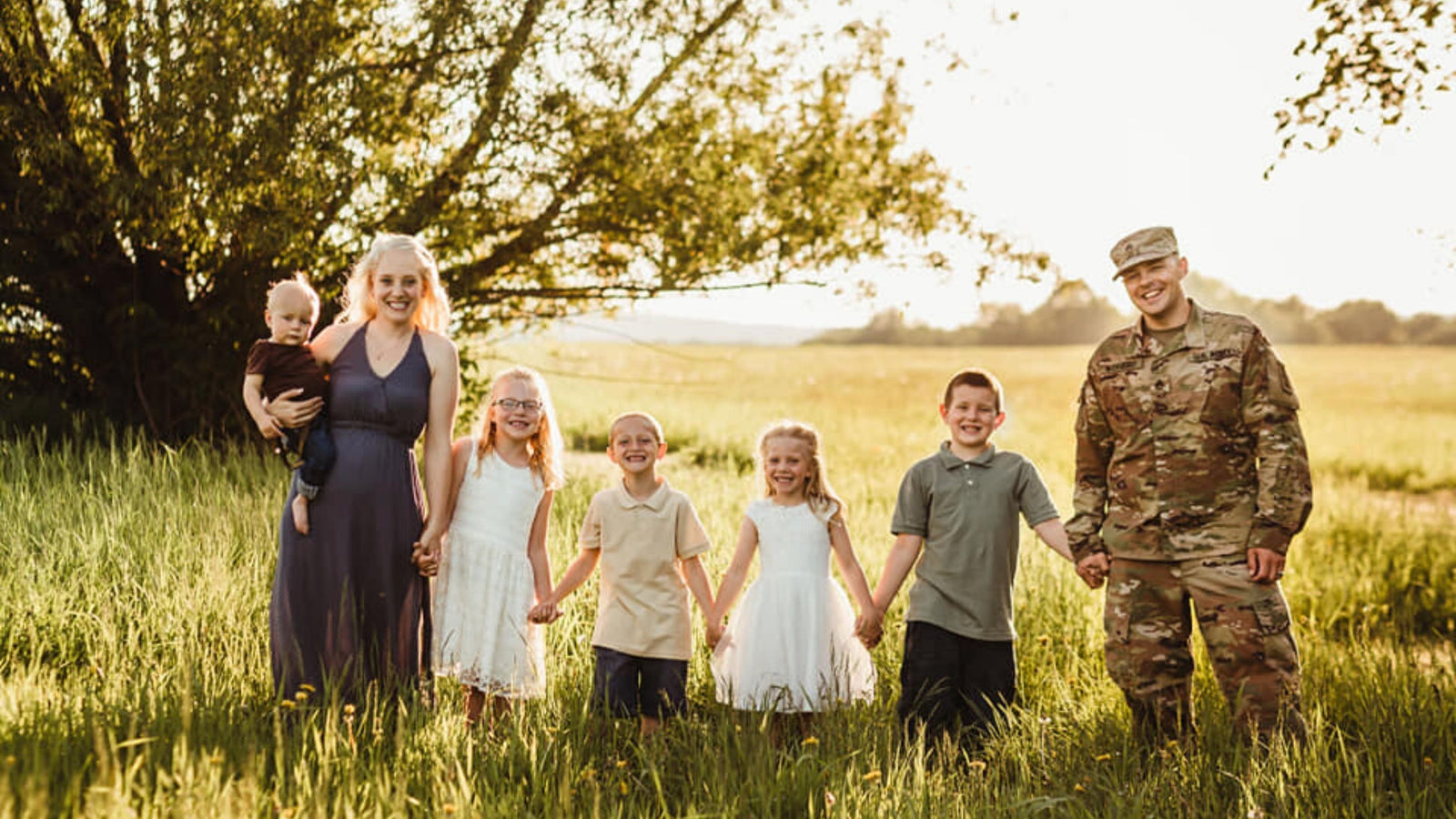 WHO INSPIRES YOU AND WHY?
My biggest Inspiration in life are my parents. First of all, they have such a strong marriage; which has lasted for 39 years and has been a great example of all the ups and downs that life can bring you, but how important it is to learn to grow together.
My mom has been a great example of being a parent and how important it is to put your family first. My dad has shown me how following your joys and passions is more important than making money--which has driven my career throughout the years and helped me in making the leap to start my own business to help other military families.
They both have also taught me the meaning of unconditional love, as they have welcomed my stepchildren wholeheartedly into their lives and were such a great support for my whole family during deployment. I truly can say that I was raised by the best and I am so fortunate to have come from an amazing family.
WHICH CHARLIEMADISON EVERYDAY REMINDER DO YOU WEAR ON YOUR WRIST AND WHY DID YOU CHOOSE THAT PARTICULAR BRACELET?
In August 2020, I was gifted with a Spark and Inspire box which included the Inspire Up Bracelet. This bracelet is my everyday reminder to keep going. Starting a business is tough, but I am strong, and I will be successful if I remember that I create my own path and if I believe that I can, I will.
WHAT DO YOU DO TO STAY CONNECTED TO WHAT MATTERS MOST, DESPITE THE UNCERTAINTY, FREQUENT MOVES, AND DEPLOYMENTS THAT GO ALONG WITH BEING A MILITARY FAMILY?
Always put my family first. It does not matter what everyone else is doing, it doesn't matter if I have to say no to someone else, I will always do what is best for my family. One of the biggest things that I can do for my family is take care of myself.
I make it a priority to work out every day and, I like to read and take personal development courses. As a military spouse and mom, we are oftentimes placed in difficult situations and the best way to be there for my family is to be there for them in my best physical, emotional and mental state.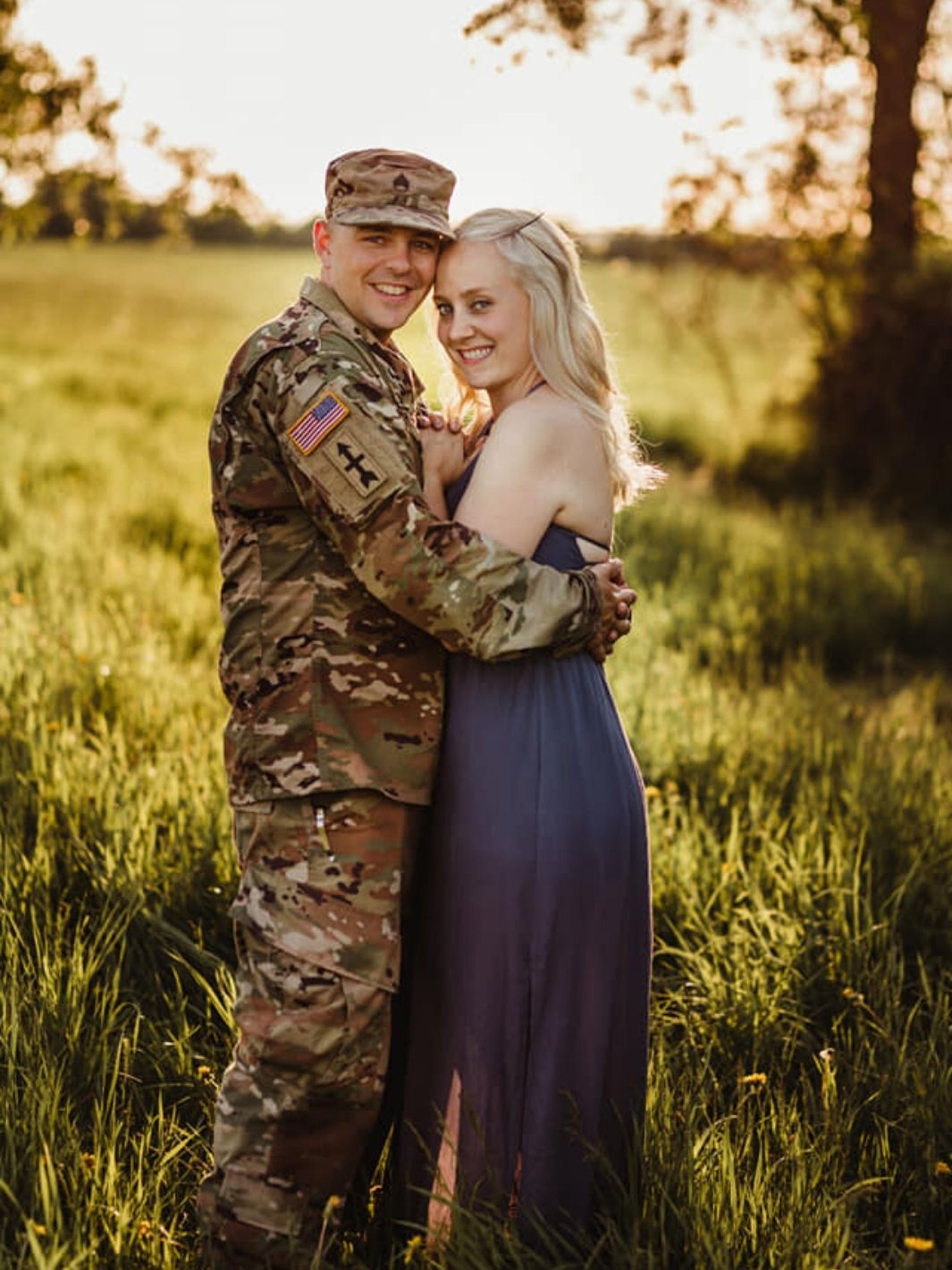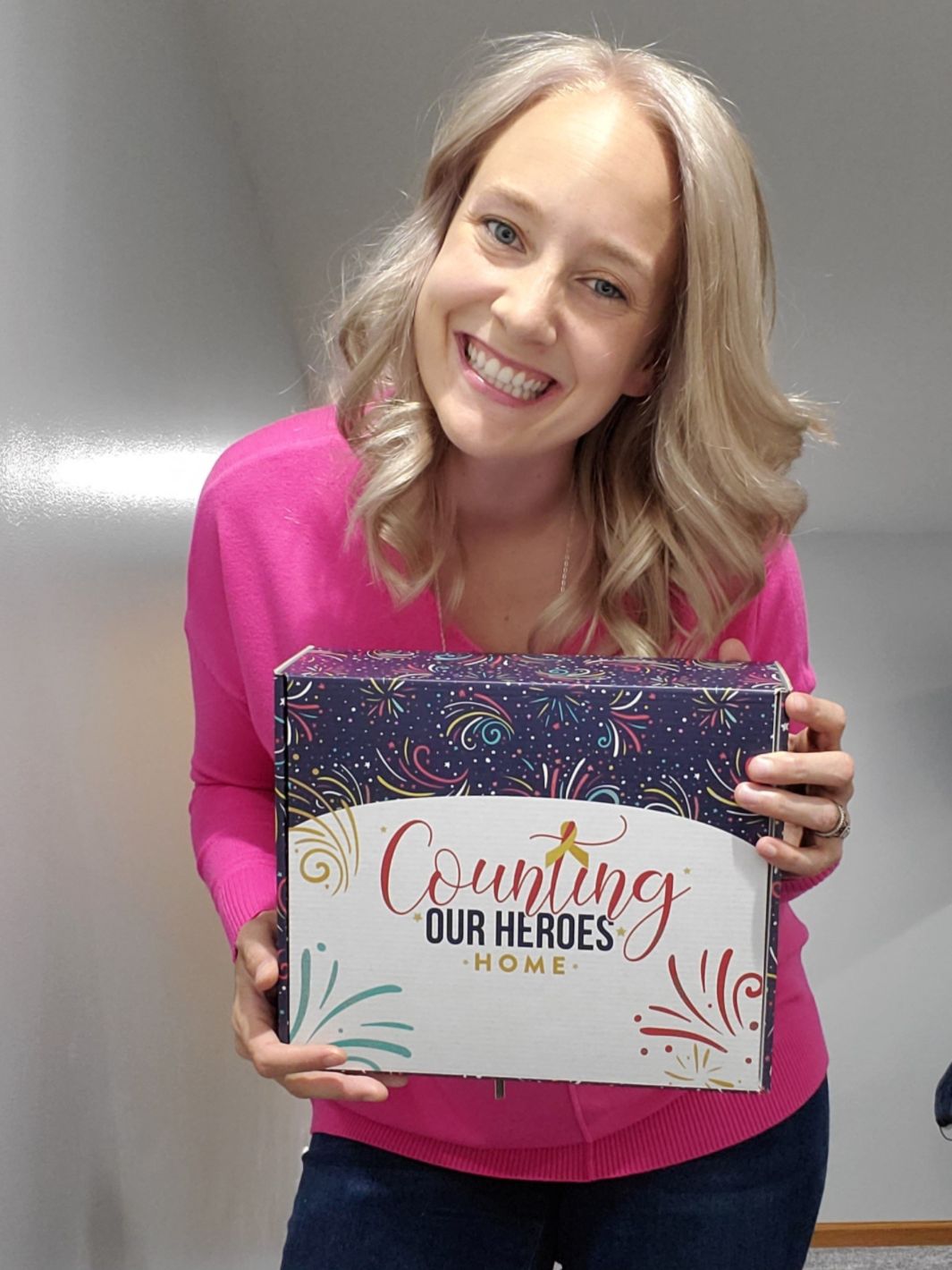 WHAT ADVICE WOULD YOU GIVE TO A FELLOW MILITARY SPOUSE WHO IS STRUGGLING WITH MILITARY LIFE OR DEPLOYMENT?
You are so much stronger than you think. I think that we are often afraid of the unknown that can come from military life that moving and deployment can bring, but what I have found is that these moments allow us time to shine; whether as a wife, mom, etc.
We are oftentimes the rock or constant in our family; we hold everyone together and are capable of so much more. Always remember that the hard times are temporary and through your struggles you will discover your strength.
WE HAPPEN TO BE QUOTE LOVERS AROUND HERE – CAN YOU SHARE A FAVORITE QUOTE THAT KEEPS YOU INSPIRED?
"With brave wings she flies. Over the cliffs of wonder, into the abyss of surprise. She doesn't know what's coming next, And I think that's for the best, her courage and heart will get her through the rest."  -m.l.
During my husband's deployment, I subscribed to Brave Crate and in one of my boxes, I received a keychain from Gutsy Goodness with the quote, "with brave wings she flies." It became my deployment anthem that I carried with me everywhere to let me know that I could do anything that I put my mind too.
Once deployment ended, I got this quote tattooed on my body as a constant reminder of all that I had overcome, because now when I am faced with struggle or adversity, I will never forget that I am strong enough to fly through it.
WHERE CAN OUR READERS FIND YOU ONLINE?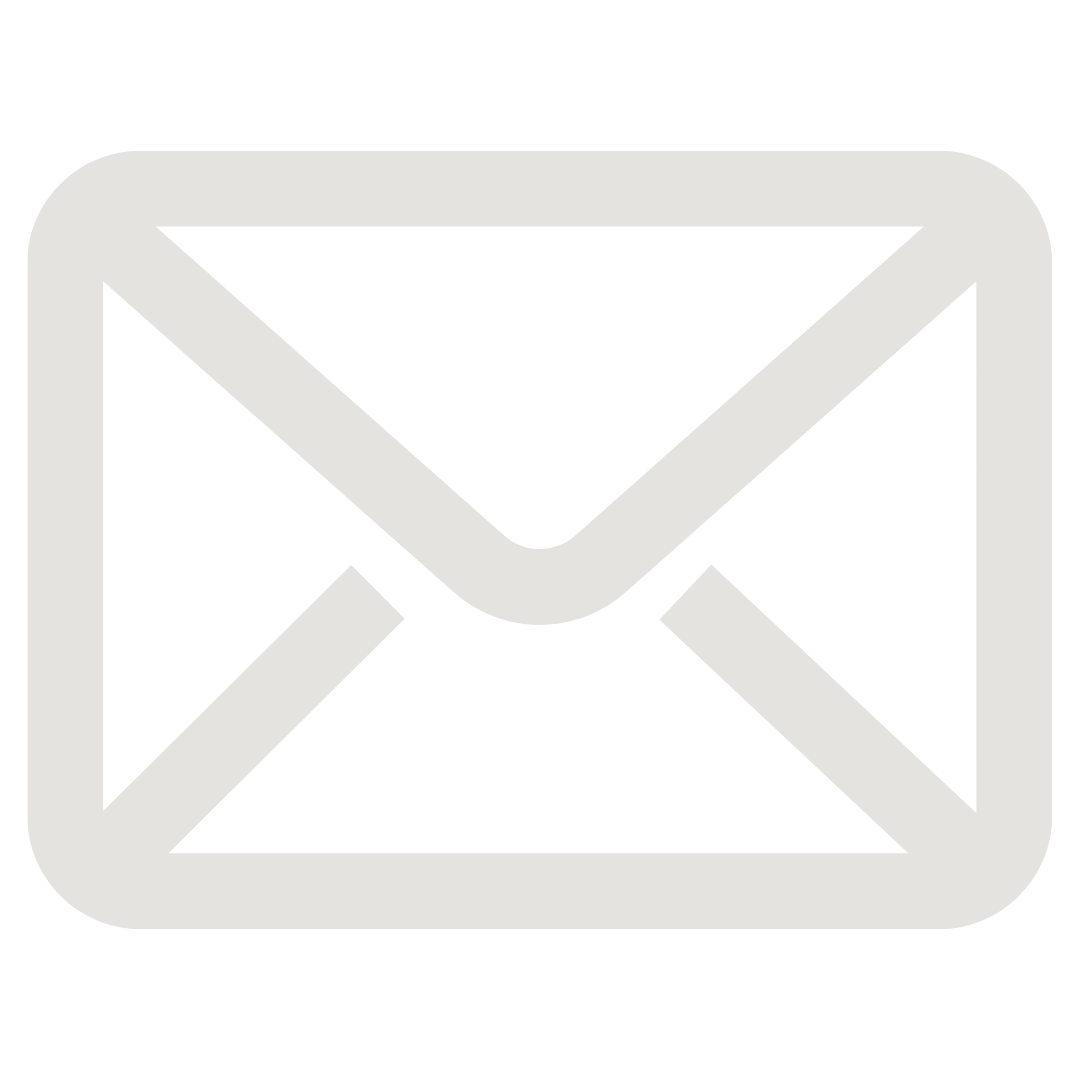 Email
ashley@countingourheroeshome.com 
Meet a milspouse Series
Shining a light on the military spouse community
Get inspired by the amazing things these military spouses are doing to support military families around the world